60 Best Things To Do in Montreal & Most Fun Activities
The best things to do in Montreal whether you're a local or a tourist.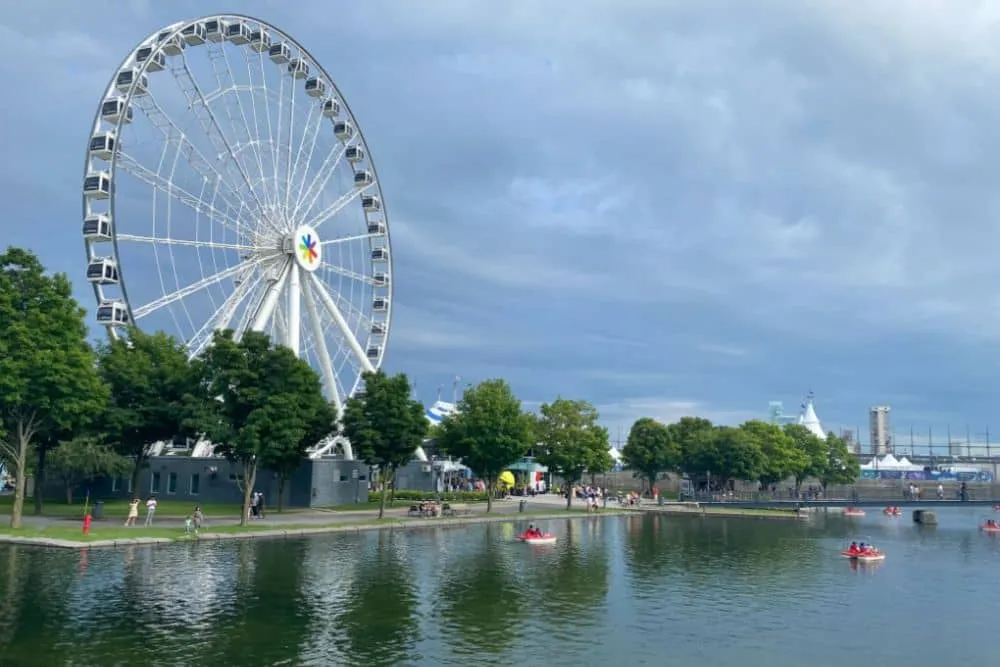 Disclosure: Some posts on this site contain affiliate links. Read our full disclosure.
In this article, I'm covering the best activities in Montréal year-round. If you've ever wanted to know a local's favourite things to do in Montréal, you're in the right place.
Did you know Montréal is the largest city in Quebec? It's home to Cirque du Soleil, Mount Royal and over 200 islands. Yep, Montréal is the largest island in the Hochelaga Archipelago, so it's surrounded by water.
Whether you visit in the summer, winter, autumn or spring, you're in for a treat! Meander down cobblestoned streets with a croissant in hand in summer or go tubing in Mount Royal Park in winter.
Related: If you still haven't booked accommodation for your Montreal vacation yet, you need to visit our extensive guide to the best hotels in Montreal.
Top Things To Do in Montreal
Are you ready to discover what to do in Montreal year-round? Because this is the ultimate Montreal activities guide, we've broken it down into sections for easy scrolling. So take your pick from outdoor adventures, Montreal tourist attractions, foodie treats and the best events.
Best Outdoor Activities in Montreal
If you like outdoor adventures, you're going to have so much fun in Montreal!
1. Jet Ski on St Lawrence River
Experience the thrill of riding waves on a jet ski while exploring the St Lawrence River at the Old Port with Aventures Wet Set MTL. Whether you're seeking a solo adventure or a day of fun with friends, they offer both jet skiing and relaxing boat tours. Make unforgettable memories while experiencing the St Lawrence River in a whole new way.
2. Ziplining in the Old Port
For an exciting adventure, consider visiting the Old Port and trying out ziplining at Tyrolienne Mtl Zipline. It's Canada's biggest urban zipline after all and has experiences for both adults and kids. If you're brave enough to climb to the top and hold on tight, you'll be rewarded with a breathtaking ride down.
3. Beaver Lake
If you feel like taking a walk, Beaver Lake is one of the best places to visit in Montreal to soak up the city's beautiful scenery. What could be more relaxing than a leisurely stroll around a picturesque lake surrounded by lush greenery? Luckily, Montreal offers this experience at Beaver Lake, which is located on Mont-Royal.
4. La Ronde Amusement Park
Come with your family and have a fantastic day riding roller coasters at La Ronde Amusement Park. If you're a fan of amusement rides like me, you'll love visiting Quebec's largest and most exciting theme park. La Ronde offers over 40 thrilling rides, attractions and games, so there's something for every family member. On Saturday nights, you can also watch spectacular fireworks displays (summer only).
5. Rent a Scooter
Renting a scooter is a unique and exciting way to explore Montreal. This fairly priced guided e-scooter tour will bring you to popular and unique Montreal neighborhoods and to the top of Mont-Royal.
6. Top Dopico's BBQ Donut Boat
Why not gather your loved ones for a summertime barbecue on Top Dopico's BBQ Donut Boat? There's nothing quite like soaking up the sun on the water with great food and great company. Rent this unique, floating donut-shaped boat, complete with a barbecue, and enjoy a fun-filled day. Spice up your plans and invite your friends along for a barbecue on the water!
7. Ice Skating
Experience the magic of winter at Quartier des Spectacles and Old Port's ice skating rinks. Skate to lively music, sip hot drinks and enjoy the twinkling lights. It's the perfect way to lift your spirits during the winter season.
8. Jarry Park
Gather the family and head to Jarry Park for a day of fun and a side of delicious barbecue. There's something for everyone at this park. You can play hockey, basketball and tennis or take a refreshing swim. You might even get lucky and visit when there's a live performance happening. So if you happen to visit Montreal on a good weather day, I recommend making the most of it and heading to Jarry Park.
9. Grand Staircase to Mont Royal
If you're looking for some outdoor exercise in the heart of the city, take a stroll up Mount Royal and tackle the famous Grand Staircase. The 400 wide and well-maintained steps take you from the Montreal streets to the top of Mount Royal through the forest. The breathtaking city views from the peak make it worth the effort.
10. Parc Jean-Drapeau
Another of my favourite things to do in Montreal in summer is visit Parc Jean-Drapeau. This is Montreal's third largest park and it's comprised of two islands: St Helen's Island and Notre Dame Island. Yes, this floating park is located off Old Montreal's shoreline in the middle of the St Lawrence River.
Fortunately, it's easily accessible by metro and car no matter where you're staying. Some of my favourite things to do in Parc Jean Drapeau include visiting Jean-Dore Beach, biking and hiking, and spending the day at Aquazilla. This is a floating water park the kids will make you come back to time and time again, it's that good!
11. Salsa Dancing
Discover the joy of salsa dancing in the scenic outdoors at Parc de l'Honorable-George-O'Reilly along the St Lawrence River. From May to August, there's a varied program to enjoy on the open-air dance floor. Choose from salsa, social dancing, tango, Zumba and more.
12. Beach Volleyball
If you're a fan of outdoor beach volleyball, Mount Royal is the place to be. While I may not be the best player myself, the beach volleyball court at Parc Jeanne-Mance always has exciting games to participate in or watch. So, if you're up for a fun game of volleyball, head on over to the court and spike that ball!
13. Boat Tour
Departing from the historic Old Port of Montreal, you can hop on a scenic boat ride that takes you on an exploration of the city's famous landmarks from a fresh perspective – gorgeous waterfront vistas included. There are several companies offering this service, including Le Bateau-Mouche and Le Petit Navire.
14. Rafting on St Lawrence River
If you are feeling more adventurous, well why not try rafting on St Lawrence River? Located in Lasalle on the south side of Montreal, head here to experience the famous Lachine Rapids. You can either take it slow on a gentle family ride or opt for a high-octane adrenaline adventure. Open only during the summer months rain or shine, everyone is guaranteed to have a blast.
15. Lachine Canal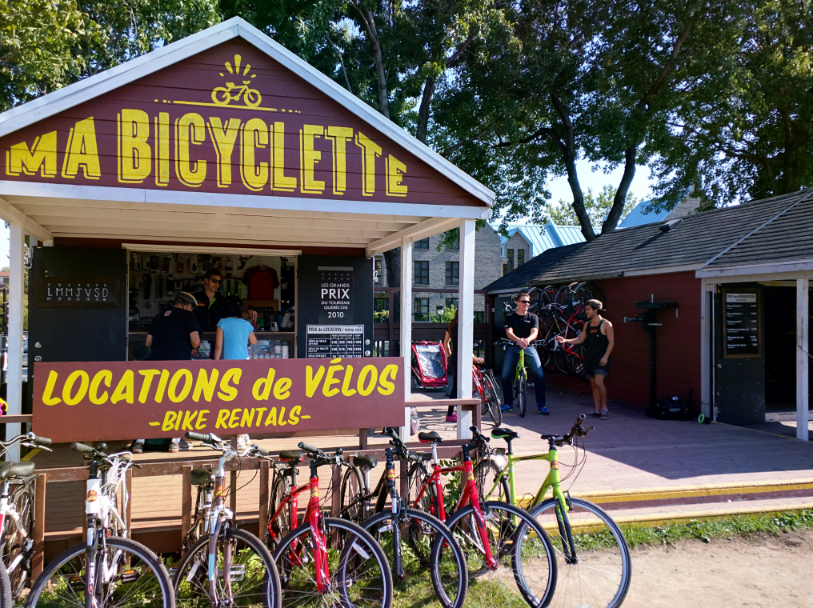 Whether you bring your own bike or rent one, I recommend taking the time in summer to enjoy the scenic bike path along the Lachine Canal. Spanning 14.5 kilometres from Montreal's Old Port to Lac Saint-Louis, there are plenty of activities to explore and things to see along the way.
If biking isn't your thing, opt for a leisurely stroll or go kayaking (my personal favourite). Adventures H2O offers rentals for kayaks, canoes, pedal boats, SUPs and small electric boats from mid-May to mid-October. Pick your poison and enjoy seeing a different side of Montreal.
16. Botanical Garden and Planetarium
If you're visiting Montreal with kids, one of my favourite family-friendly activities is the Montreal Botanical Garden. It's the definition of an urban oasis, as it's home to over 22,000 plant species, 10 exhibition greenhouses and 20 thematic gardens. There's truly something for everyone to enjoy. Additionally, the Planetarium offers an immersive dome experience that teaches kids about the universe in a unique and exciting way. It's out of this world (pun intended).
17. Parc La Fontaine
Located in the heart of Montreal's Plateau neighbourhood, Parc La Fontaine is the perfect spot for a summer picnic. So grab a picnic basket, call up some friends and get ready for a great time in one of the city's trendiest areas.
Best Food in Montreal
All of these outdoor adventures will have you working up an appetite, I'm sure. So here are the best places to visit in Montreal for traditional food that will blow your mind!
18. Yummy Poutine
You can't visit Montreal (and Canada) without trying poutine, Canada's national dish. So when you're in the mood, I recommend visiting La Banquise, Montreal's premier spot for poutine. La Banquise has over 28 different types of poutine for you to enjoy. The best part is, it's open 24 hours in Montreal's Plateau neighbourhood. Because there's no late-night dish better than a big serving of comforting poutine.
19. Montreal's Smoked Meat
If you've always been curious to try Montreal smoked meat, then you absolutely have to visit Schwartz's Deli. In my opinion, you haven't truly experienced Montreal cuisine until you've bitten into one of their mouthwatering smoked meat sandwiches. This restaurant is a true treasure. However, be aware that it's so beloved that part of the experience involves waiting in line.
20. Time Out Market
After a long day of shopping or adventuring outdoors in Montreal, make a beeline for the Time Out Market at Eaton Centre. There are 16 unique and hand-picked foodie establishments across its spacious 40,000-square-foot setting. Grab a drink and then travel the world, as you can try cuisines stretching from Portugal to the Caribbean and Italy, prepared by only the best local chefs. With live DJs and a fantastic atmosphere, it's the perfect place to spend the evening.
21. jean-Talon Market
If you're in search of fresh locally grown produce, the Jean-Talon Market is a must-visit destination. Personally, I'm a big fan of supporting local markets and the Jean-Talon Market is an excellent spot to sample Montreal's homegrown offerings and delicious treats from local bakers. Food, atmosphere and diverse cultures all converge in this one location, making the Jean-Talon Market a wonderful experience for everyone.
Best Montreal Tourist Attractions
Here are the best Montreal tourist attractions you can visit year-round.
22. Hop-On-and-Off Bus Tours
Firstly, the easiest way to experience the best Montreal attractions (especially if you're short on time) is through hop-on-and-off bus tours. The bright red double-decker buses allow you to explore the city at your own pace, giving you the flexibility to hop on and off at any time. As a Montreal native, I can attest to the tour's informative history and picturesque opportunities. Don't miss out on the chance to snap some photos, grab a drink and immerse yourself in Montreal's vibrant culture.
Related: if you only have a limited amount of time in Montreal, I highly recommend checking out my one-day itinerary and my two-day itinerary. They highlight the must-visit Montreal attractions so you don't miss out.
23. Cabane a Sucre (Sugar Shack)
Experience a beloved spring tradition in Montreal by visiting a Cabane a Sucre (a.k.a a Sugar Shack). Montreal locals are enthusiastic about this tradition, which has been around since the 1800s. The process of collecting sap from maple trees and turning it into maple syrup is celebrated by families and friends at these Sugar Shacks.
Everyone sits at long communal tables and enjoys a big feast. A typical menu includes breakfast favourites (obviously smothered in maple syrup), such as bacon, sausages, eggs and pancakes. The piece de resistance is tire d'érable (maple taffy on snow). You might have seen this, where they pour boiled maple sap onto the snow and then lift this onto a stick to make an extremely sweet lollipop. It's an experience not to be missed in Montreal!
24. Crescent Street
If you're new to Montreal and are looking for a fun night out, make sure to visit Crescent Street. This lively street is the ultimate party destination, with a variety of bars and restaurants to choose from. Whether you're in the mood for a drink or want to dance the night away, Crescent Street is the perfect spot to have a good time.
25. Bota Bota Spa
When you feel like treating yourself while visiting Montreal, I highly recommend a unique pampering session at Bota Bota Spa. You see, the floating spa is located on a historic river ferry docked in Montreal's Old Port. So you can relax in one of the heated pools and enjoy sweeping city views. For a reinvigorating experience, take part in their 3-Step Water Circuit: hot, cold and relaxing.
26. Museum of Illusions
Another one of the best family-friendly things to do in Montreal is to visit the Museum of Illusions. The museum features over 70 exhibits, including educational shows, fully immersive rooms designed to trick your mind, stereograms, optical illusions and trippy holograms. Adults and kids alike will love the Museum of Illusions.
27. Montreal Symphony Orchestra
The Montreal Symphony Orchestra is based at Montreal Symphony House at Place Des Arts in the heart of Montreal's vibrant downtown district. Led by Venezuelan conductor, Rafael Payare, it's the world's only orchestra to include an octobass. Enjoy listening to stimulating and varied concerts played by world-class musicians in a beautiful architecturally and acoustically-designed building. Come and give your eyes and ears a treat they won't soon forget in a magical setting of musical excellence.
28. Science Centre
If you're interested in learning about how things work, consider visiting Montreal's Science Centre in the Old Port. Another one of the best places to visit in Montreal with kids, it offers a variety of fascinating science exhibitions and fun activities that children of all ages will enjoy.
29. Art Galleries
Take a walk on the cobblestone streets of Old Montreal and check out just some of the city's amazing art galleries. They feature some of French Canada's most renowned painters and sculptors as well as a thriving Indigenous art movement.
30. Centaur Theatre
Centaur Theatre is Montreal's biggest English theatre. After undergoing major renovations this past year, the Centaur is ready to host its guests in an architectural masterpiece – the original Montreal Stock Exchange located in the heart of Old Montreal. I recommend seeing if there's a play or show happening when you visit Montreal.
31. Notre-Dame Basilica
If you're in Old Montreal, be sure to check out the Notre-Dame Basilica of Montreal. This stunning church boasts impressive architecture and a captivating aura that will leave you in awe. Canada's first Gothic Revival-style church and Montreal's mother church, it's no surprise that the church attracts approximately one million visitors each year. Fun fact: Celine Dion, Montreal's beloved songstress, married her partner here in 1994 in front of 500 guests. Unfortunately, my invitation must have gotten lost in the mail.
32. Insectarium
The Montreal Insectarium is an amazing destination for families who want to get up close to nature's little creatures. It is the largest insect museum in North America, showcasing a wide variety of insects from all over the world. The museum regularly features exciting new exhibitions and is conveniently located next to the Pie XI Metro Station.
33. Skating at the Atrium
If you want to go skating in the summer, try The Atrium ice rink. Located in downtown Montreal, The Atrium Le 1000 is a great place for the whole family to go skating. Skates are available to rent and food is offered at many concession stands surrounding the ice rink. It's the perfect place to enjoy this winter activity in the middle of the summer.
34. La Grande Roue de Montréal
If an unparalleled view of Montreal is what you are looking for, take a ride on La Grande Roue de Montreal, Canada's largest Ferris Wheel. Rising 60 metres tall and located in the Old Port of Montreal, it offers riders a panoramic view of downtown Montreal as well as the St Lawrence River. Open all year round, this 20-minute ride has views spanning up to 28 kilometres on a clear day.
35. Cirque du Soleil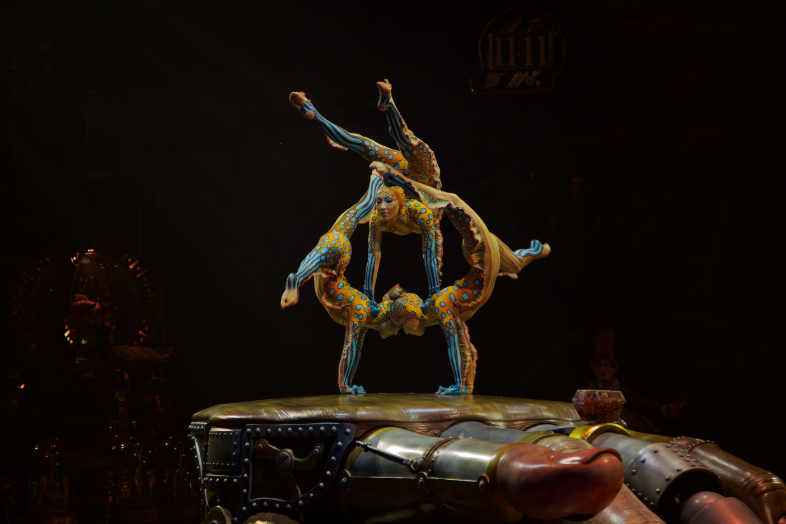 Montreal takes great pride in being the founding location of Cirque du Soleil. The internationally acclaimed circus promises to deliver an unforgettable experience to all guests. You can typically catch their touring shows in Montreal in the early summer. Unlike traditional circuses, Cirque du Soleil offers theatrical performances, captivating light shows and daring stunts, making it an extraordinary and unique spectacle.
36. The Village
Explore Montreal's vibrant gay scene by heading to the Village for a cabaret show or to admire the impressive street art. St Catherine Street leading into the Village is closed to cars between May and October, so you can leisurely stroll and stop at one of the 50 businesses along the way for a snack or drink. Additionally, in August, you can celebrate Pride with Montreal's gay community for 10 days straight, including an unforgettable parade through Montreal Downtown and the Village.
37. Jardin Gamelin
Located near Berri Station, enjoy a refreshing beer at Jardin Gamelin while being entertained by live music shows. Jardin Gamelin offers a variety of activities suitable for everyone. You can admire the stunning artwork by talented artists, listen to local performers, satisfy your taste buds with gourmet treats or dance the night away during the summer season. There is always something exciting happening at Jardin Gamelin.
38. Saint Joseph's Oratory of Mont Royal
If you're in the area, a must-see destination is Saint Joseph's Oratory of Mont Royal. The tallest church in Canada, it's also one of the world's largest domed structures. The basilica is a nationally recognized Catholic shrine that honours Saint Joseph and pilgrims come to visit from around the world. You can light a candle in memory of loved ones you have lost or say a prayer for those who are still with you.
39. Saputo Stadium Soccer Game
If you're a soccer fan, catching a game at the Saputo Stadium is a must-do when visiting Montreal. Home to our beloved MLS team, CF Montreal (formerly known as the Montreal Impact), the complex offers a thrilling atmosphere as fans pack the stands and cheer on their team.
40. Molson Stadium American Football
Alternatively, see Montreal's top American football team, the Alouettes, play at Molson Stadium. If you're a football fan, you won't want to miss out on the exciting atmosphere and passionate fans. Some games even take place during the day, adding to the lively energy. Plus, there's no need to stress about parking, as free shuttles are available to pick you up from Place Des Arts Metro. Don't miss your chance to catch the Alouettes in action.
41. Montreal Canadiens Hockey Game
If you're new to Montreal, you must understand the unofficial religion of hockey and, more importantly, the Montreal Canadiens (also known as the Habs). Montreal lives and breathes the Habs, so watching a game at the Bell Centre is a must-do. Once you've experienced it, you can proudly say you've been blessed by the hockey gods.
42. Axe Throwing
Looking for a thrilling activity? Consider axe throwing at either TNT Axe Throwing or Rage. It's an enjoyable and stress-relieving experience that you won't want to miss out on. Give it a try and see for yourself!
43. Summer on Mont-Royal Street
During the summer, take a stroll along Mont-Royal Street as it transforms into a vibrant street market. Indulge in incredible bargains and watch fun street performances. Alternatively, enjoy the day by sitting on a terrace and watching people pass by while sipping on a refreshing drink.
Best Events in Montreal
No matter what time of year you visit Montreal, there's guaranteed to be an exciting festival happening in the city.
44. Just for Laughs
Just For Laughs is a renowned festival that takes place in Montreal every July. It brings together the world's most sought-after comedians, including A-list comics from Hollywood and beyond. Quartier Des Spectacles is the place to be during the festival, as it transforms into a vibrant laughing village with plenty of shows featuring your favourite comedians. Spectators from all over come to enjoy this one-of-a-kind event.
45. Montreal Beer Festival
If you're a fan of micro-brewed beer, you don't want to miss the Beer Festival. The Mondial de la Bière is a four-day event at the end of May with over 400 unique craft beers to try. You'll have the chance to sample amazing beers from 98 breweries from around the globe. Conveniently located at the Windsor train station in the heart of the city, the festival has a great atmosphere, with both indoor and outdoor areas to explore.
46. Strangers in the Night
I highly recommend attending Montreal's biggest annual gourmet charity gala called Strangers in the Night. I've only heard good things about this event that brings together gourmet treats from all over. If you partied in the 90s, you're going to love their performers who are always big pop stars from that era.
47. L'International des Feux Loto-Quebec
Nearly 180,000 spectators attend L'International des Feux Loto-Quebec on Jacques Cartier Bridge every year. There's nothing quite like standing on this bridge in Montreal and watching the spectacular fireworks display. However, it's important to arrive early. Spectators often bring their own chairs, drinks and snacks, so finding a good spot can be a challenge.
48. Taste of the Caribbean
If you love Caribbean cuisine, you should visit the Old Port and try the Taste of the Caribbean event in July. Even if you can't travel to the Caribbean, you can still experience its flavours and atmosphere in Montreal.
49. Tour de l'Île de Montréal
Are you a biking enthusiast? Join the Tour de l'Île de Montréal and experience a breathtaking tour of Montreal on your bike. This annual event is the largest biking event in Montreal, attracting thousands of participants every year. You'll get a chance to explore the city's various neighbourhoods while following the designated routes reserved for the Tour de l'Île. This all-night event is a must-do for anyone who loves biking and wants to explore Montreal in a unique way.
50. Street Food Fest (July)
Looking for delicious street food? Check out the Montreal Street Food Festival in July. You can't go wrong with Asian, South American, European and Quebecois cuisine all in one place. 20 top local restaurants and chefs team up to provide a foodie experience like no other.
51. Montreal Grand Prix (June)
Montreal Grand Prix is an event that brings the city to life. It marks the start of summer festivities and is the most prominent event Montreal hosts every year. The event attracts famous personalities and the bars are always bustling with activity. Certain popular streets downtown are closed to car traffic during this time, creating a vibrant atmosphere for spectators to enjoy. It's an occasion for people to join in the celebration and feel the excitement.
52. RibFest (August)
If you have a fondness for succulent BBQ ribs, you simply can't miss out on the Rib Fest in August. Personally, I wish this festival was a year-round occurrence. At this event, you'll find mouth-watering ribs crafted by various restaurants that have all earned awards for their exceptional ribs or BBQ sauce. If you're a meat-eater, the Rib Fest is a must-visit destination.
53. Saint-Jean-Baptist Day (June)
Saint-Jean-Baptist Day takes place on 24 June and it's a time for Quebec to honour its French heritage. France introduced this celebration to commemorate the birth of John The Baptist. As it's an official holiday in Montreal, the city celebrates with the Fête Nationale du Québec, which includes neighbourhood parties, a nighttime parade and free musical performances.
54. Montreal Jazz Festival (June/July)
The Montreal Jazz Festival is one of North America's largest jazz festivals, featuring musicians from around the world. Throughout the month of July, the city is filled with the sounds of jazz and otherworldly music. It's a must-experience event, as the city comes alive and the energy is incredible. If you're fortunate, you may even find a spot in the massive crowd of music lovers listening to outdoor performances. Attending the Montreal Jazz Festival is the highlight of the summer in Montreal.
55. Montreal Comiccon (July)
Are you a true Trekkie? If so, make sure to check out Montreal Comiccon. It's worth noting that the event takes place in most major cities. When Comiccon comes to town, comic book enthusiasts come alive. Though I haven't been to the event myself, I admire the dedication to costumes and the electric energy of the fan base.
56. Nuit Blanche (March)
Every year at the end of February or start of March, Montreal puts on the best all-night event called Nuit Blanche. In 2024, Nuit Blanche will be held on March 2. It includes free entry to museums, activities for the kids and tasty treats for everyone to enjoy. The city transforms its Quartier des Spectacles into a winter wonderland where audiences can enjoy live music, eat toffee and sip on hot chocolate too. Don't let winter get you down! Come to Nuit Blanche and it'll take the blues right out of winter.
57. St Patty's Day (March)
Experience the Irish spirit at Montreal's St Patrick's Day Parade. Grab a pint and enjoy the lively atmosphere and delightful leprechaun floats. The parade has been a tradition for decades and this year marked its 198th occurrence in the city.
58. Piknic Electronik (May to October)
If you're a fan of electronic music and love to dance, you won't want to miss the outdoor party at Piknic Electronik. Held every Sunday afternoon from May 1st to October 1st at Parc Jean-Drapeau, this event offers the perfect setting to let loose and dance to the grooves of electronic music under the sun.
59. Festival International Nuits d'Afrique (July)
Nuits d'Afrique is another popular summer festival in Montreal, featuring international artists and stars. Outdoor shows are free during this 13-day festival, whilst you will need to purchase individual tickets for indoor shows.
60. St Laurent Street Fair
Experience the best of Saint Laurent Boulevard by attending the St Laurent Street Fair. This event showcases the vibrant culture of The Main, where you can find trendy clothing stores, exceptional restaurants and exciting festivals like the Mural Festival. Local artists go all out to create eye-catching wall art on buildings along the boulevard.
During the street fair, vendors set up shop and offer amazing discounts on various items, while also serving up delicious food. The atmosphere is fantastic, with music playing and bars and terraces bustling with activity. It's a great way to immerse yourself in the unique charm of this bustling street.
As you can see, there are so many fun things to do in Montreal that you could spend a week there and only scratch the surface. But the best part is, Montreal is a beautiful city year-round and there's always something happening, whether it's sunny or snowy.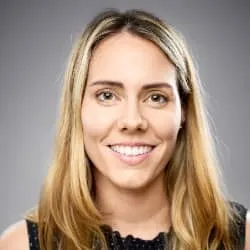 About the Author
Anne was born and raised in Quebec City. She is our resident expert for the city of Quebec and other popular regional destinations such as Charlevoix and Gaspésie. Having travelled to every corner of the province with her children, she is also our expert for family related topics on Quebec Wonders.