The 10 Best Things To Do in Montreal in Spring
The weather is finally warming up. Here are some of the most popular things to do in Montreal in Spring.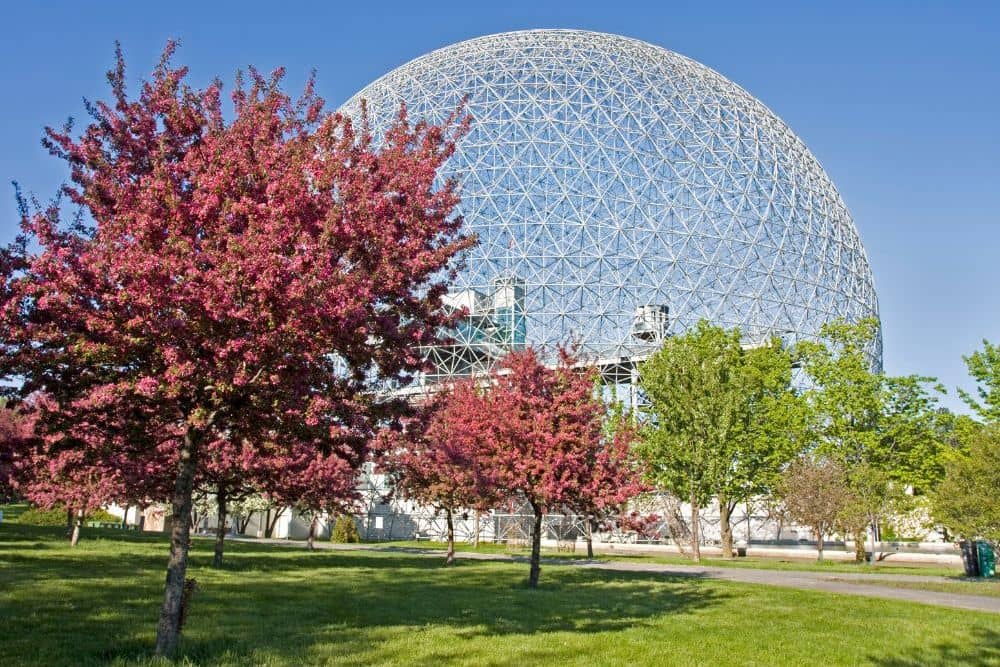 Disclosure: Some posts on this site contain affiliate links. Read our full disclosure.
Spring and spring break are great times to visit Montreal, as the city slowly comes out of winter hibernation and the flowers start blooming. Today I'm focusing on the best things to do in Montreal in spring.
I've included fun outdoor activities, free events, a quintessential spring in Quebec tradition and where to go for that Instagrammable flower moment. I hope you enjoy spring in Montreal as much as I do!
Things To Do in Montreal in Spring
Here are the best activities to tick off your bucket list and enjoy in Montreal in spring.
Tulip Festival
Every year I go to the Old Port in picturesque Old Montreal with my mother to see the tulips at the Tulip Festival. I love doing this activity because the beautiful flowers in full bloom completely changes the neighbourhood. I specifically enjoy all the different coloured tulips and the fact that my mother is always very pleased afterwards.
If you're looking for outdoor things to do in Montreal in spring, I strongly suggest visiting the Tulip Festival. The flowers usually bloom in May, but you should check out their website closer to your visit as the blooming season varies.
Sugar Shack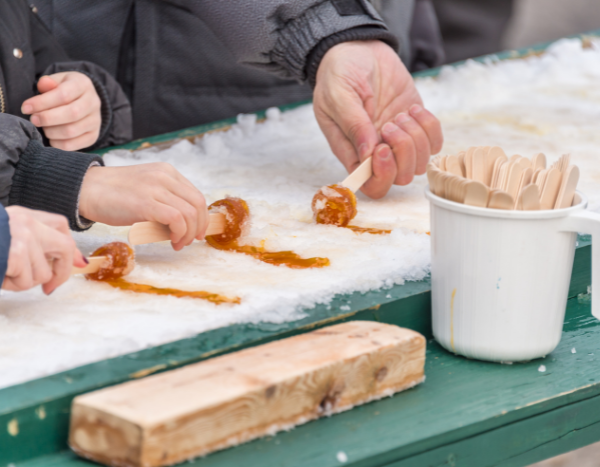 Here in Quebec, there's a tradition where when the snow melts, we get together at a restaurant (called a sugar shack) and enjoy mountains of traditional foods like bean soup, omelet, ham, tourtiere and crispy pork rinds. The star of the show is the maple syrup, of course, which is generously slathered on every food item.
Some of the sugar shacks even have horse-drawn carriages, petting zoos and live bands or entertainers to add to the magical experience. I really like ending my visit to the sugar shack with a dollop of maple taffy. There are many sugar shacks to choose from in Montreal, but I suggest you find one outside of the city to enjoy the full experience.
Cherry Blossom Viewing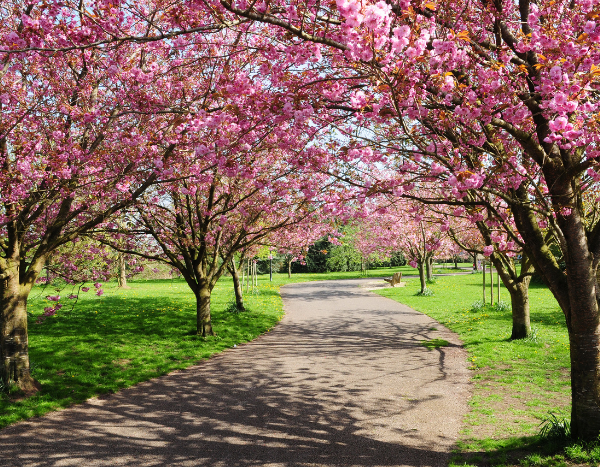 Luckily for me, Montreal is home to a large number of cherry blossom trees. I think viewing cherry blossom trees is one of the best free things to do in Montreal in spring. I'm always amazed by their pink hue and seeing them always cheers me up so much. If you want to check out the cherry blossoms I suggest you head to the Botanical Gardens, Parc Maisonneuve, Westmount Park and Parc Jean-Drapeau.
Enjoy a Terrasse
Even if this is not an exclusive springtime activity, I had to include enjoying a terrasse on this list because spring is when the restaurants are allowed to set them up again. Montreal is known for its cosy outdoor dining areas and spring is always an incredible time of year for these as you can truly feel the excitement in the air.
Montreal has more than 500 terrasses and I highly suggest you join in on the fun and visit one (or more) of these while you're here this spring. Since March and April are still a little chilly in Montreal, you might want to wait till May and June to fully enjoy your terrasse experience.
Art Souterrain
This early spring arts festival is the perfect way to enjoy how truly diverse the Montreal art scene is. The festival is generally held during the first month of spring and is – in my opinion – a sight to behold. Art takes over 6 kilometres of Montreal's "Underground City" (a vast network of interconnecting malls) and visitors are invited to explore the various art pieces.
Since it's not uncommon for it to rain at this time of year, Art Souterrain is one of the best indoor activities to enjoy in Montreal in spring.
Explore the Parks With Your Dog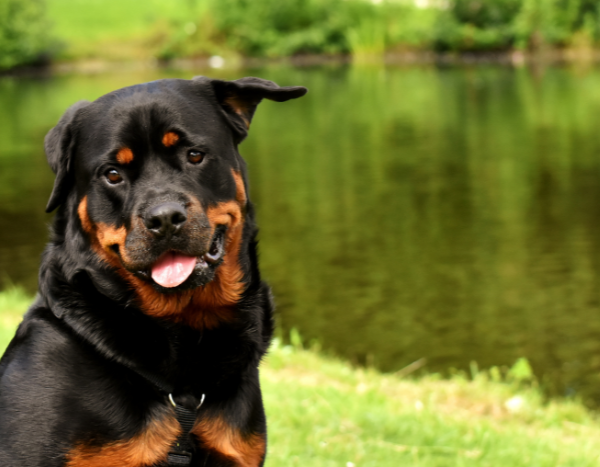 To me, spring is synonymous with the reawakening of the senses. I just love this time of year when the days grow longer, the snow melts and the temperature rises. It's during spring that I become very eager to go back out into the world and explore nature. My dog feels the same. If you're travelling to Montreal in spring with your pet, I highly suggest checking out the best dog-friendly parks and hikes near Montreal.
Check Out a Hockey Game
Montreal is home to one of the NHL's oldest hockey teams, the Montreal Canadiens. Although most matches held at the Bell Center are during winter, a few regular season matches happen in spring too. If it's a year where the Habs (as we like to call them here) are in the playoffs then there are many more action-packed games to enjoy during the spring season.
If you're a fan of hockey I highly suggest you check out a Habs game while you're here. The entire city shows up to support their beloved hockey players and the downtown area (where the Bell Center is located) literally comes to life.
Tulip Picking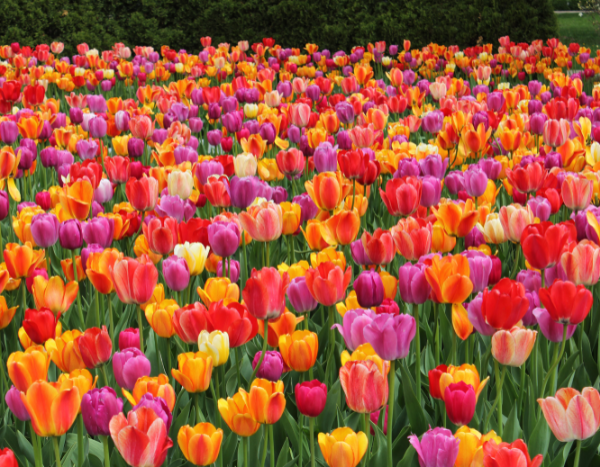 Are you a lover of tulips like I am? Have you already checked out the Tulip Festival and now want to pick your own to bring back to your Montreal hotel? Then you should definitely go tulip picking while you're in Montreal in spring.
Gardens that offer this are generally off-island, so this activity makes for a lovely day trip. I suggest you try tulipes.com, which has a garden in Laval (less than a 30-minute drive from the Montreal core).
Enjoy a Picnic
Nothing beats enjoying the many landmarks Montreal has to offer by packing a lunch and a blanket and heading down to the Lachine Canal; an offshoot of the St Lawrence River. Other options include Mount Royal Park, Westmount Park or Lafontaine Park. This is one of the best free activities in Montreal in spring because it's laid-back, relaxing and a great chance for you to enjoy this beautiful city.
Free Museum Day
Looking for free attractions in Montreal to visit this spring? Well, let me let you in on a little secret. Every year in spring, many Montreal museums open their doors to visitors for free. This is an excellent chance to try out many of the city's excellent museums free of charge. My favourites are the Montreal Museum of Fine Arts, Pointe-a-Calliere, MAC Montreal and the Science Center.
Every year I try to check out Free Museum Day in Montreal. It's always a day I look forward to when the warmer days roll around and for that reason, this is one of my personal favourite free things to do in spring in Montreal.
I hope you enjoy spring in Montreal and take the time to soak up all the outdoor things to do in Montreal in spring. If you visit on the cusp of summer, you might also like to check out our guide to the best summer activities in Montreal.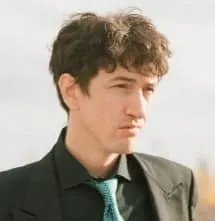 About the Author
Joshua is our Montreal expert. He has been living in Montreal for over 15 years. He is passionate about sharing his love for Montreal and some local tips with our readers.