The 25 Best Things To Do in Charlevoix, Quebec
Charlevoix is all about the outdoors, good food, art and relaxation. Here are some of the best things to do in Charlevoix.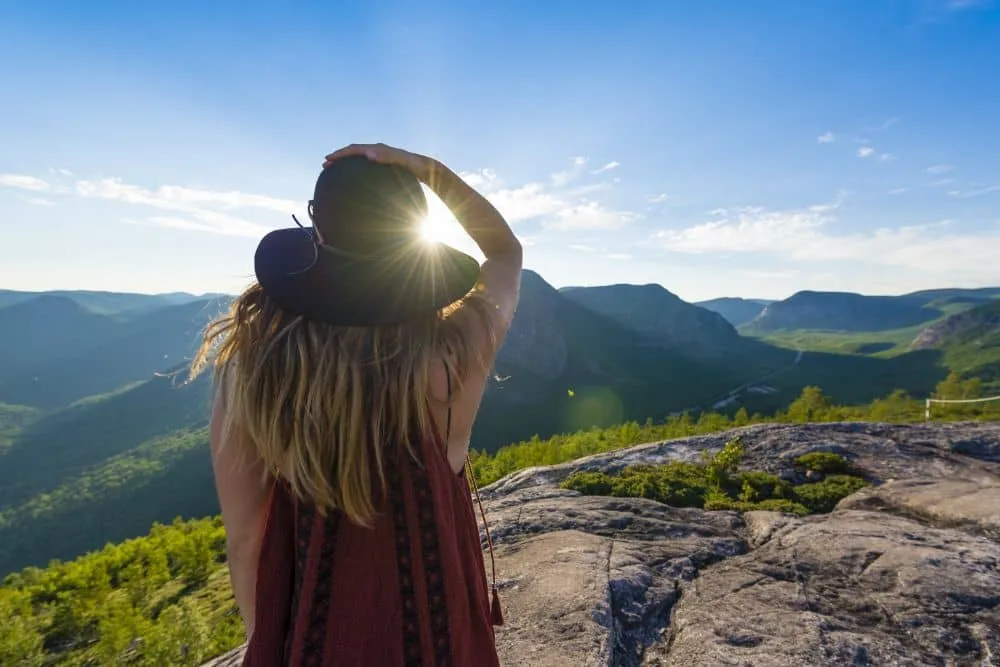 Disclosure: Some posts on this site contain affiliate links. Read our full disclosure.
Known for its beautiful landscape that includes rolling green hills and mountains, Charlevoix hugs the St. Lawrence River in Quebec. A fun fact for you: Charlevoix is the region and the two main towns are La Malbaie and Baie-Saint-Paul.
Charlevoix is one of the most popular day trips from Quebec City and I visited several times with my family during my childhood. Now I get to take my own child and enjoy all of these activities.
Keep reading to discover all of the wonderful things to do in Charlevoix, Quebec year-round. Whether you want to stroll down picturesque streets or hit the slopes, you can do it all in Charlevoix.
How to Get to Charlevoix
Escape the city bustle to the Charlevoix region. From Montreal, drive four to five hours along the scenic St. Lawrence River or opt for a relaxing train ride. From Quebec City, it's a 1.5 to two-hour drive or you can hop aboard the Charlevoix Train.
Flying to Charlevoix from anywhere in Canada is easy and convenient. First, you'll want to book a flight to Quebec City's Jean Lesage International Airport (YQB), which is the closest major airport to Charlevoix. From there, you can rent a car or get a taxi to the bus or train station.
Things To Do in Charlevoix
1. Camping, Hiking and Nature Walks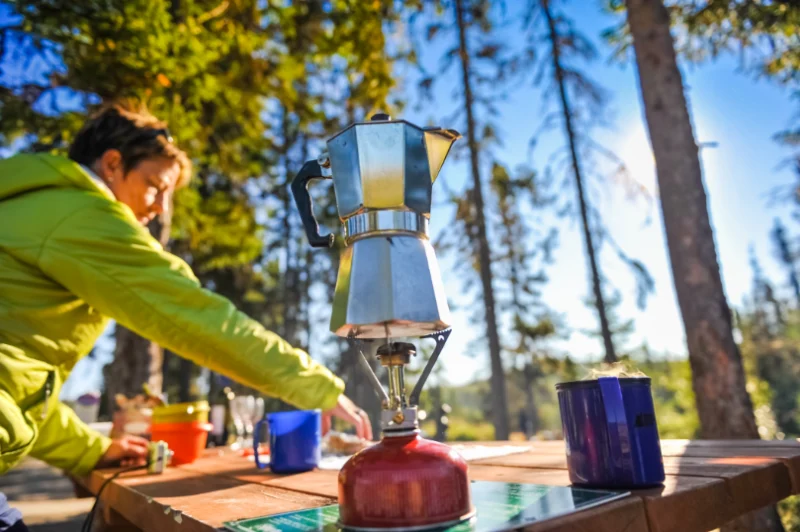 If you're a nature lover like I am, I highly recommend you take in Charlevoix's natural beauty through invigorating hiking trails and serene nature walks. Spend a few nights in the great outdoors with your family or solo. Explore a variety of scenic trails that showcase the region's diverse landscapes, including lush forests, cascading waterfalls and panoramic river views.
From snow-dusted trails in winter to vibrant foliage in autumn, every season unveils a unique and awe-inspiring charm in Charlevoix's natural havens. Luckily, the region has amazing regional and national parks such as the Regional Park of Hautes-Gorges of the Malbaie River and the Parc National des Grands Jardins where you can escape into nature's serene beauty.
2. Art Galleries and Cultural Events
Charlevoix's vibrant arts and culture scene, where creativity flourishes amidst picturesque landscapes, is the perfect starting point for an artistic adventure. Exploring art galleries, attending cultural events and experiencing live performances that highlight the region's rich artistic heritage are some of my top favourite things to do in Charlevoix.
I love this region for its artistic charm. From traditional crafts to contemporary expressions, the region's art and culture captivate visitors year-round. One of the best things to do in Baie-St-Paul is to visit the Museum of Contemporary Art.
3. Flavours Trail
One of the things I like the most about Charlevoix is that I can indulge in a gastronomic journey, as it's renowned for its delectable farm-to-table cuisine. Enjoy locally produced artisanal cheese, savoury charcuterie and fresh seafood from the surrounding waters. With diverse dining options and seasonal specialties, Charlevoix's culinary scene will delight your taste buds year-round.
From Petite-Rivière-Saint-François to La Malbaie, passing through the Mountain Sector, epicureans like us have the choice to partake in a gastronomic adventure along the Flavours Trail (Route des Saveurs). Whether stopping by the producer for a taste or sitting down for a meal, Charlevoix's agrotourism circuit is truly impressive. If you're a foodie this is 100% a must-do in Charlevoix.
4. Relax at Spas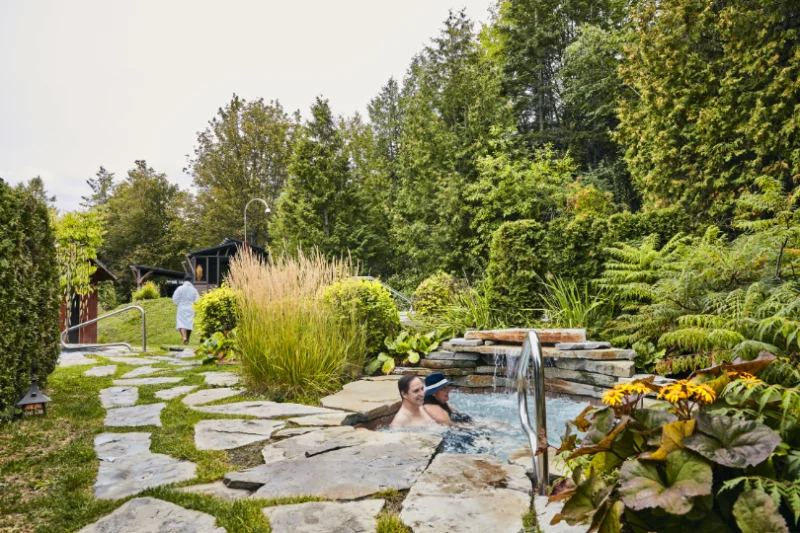 You're invited to a relaxing escape at Charlevoix's luxurious spas, nestled in idyllic settings that offer respite from the world's hustle and bustle. Pamper yourself with indulgent treatments inspired by nature and surrounded by stunning landscapes that soothe the senses.
Whether it's the warm embrace of a Nordic spa in winter or open-air treatments amidst blooming gardens in summer, spa experiences in Charlevoix provide year-round bliss. The best spa resorts in Charlevoix Canada include Fairmont Le Manoir Richelieu, Hotel & Spa Le Germain Charlevoix and Hotel Le Petit Manoir du Casino.
5. Visit Charlevoix's Historic Sites
I love history, so every time I visit Charlevoix I take a journey through time and explore the region's well-preserved historic sites and landmarks. Discover charming villages with centuries-old architecture and visit heritage museums to learn about the region's fascinating past. Regardless of the season, Charlevoix's rich history offers captivating insights into the lives of those who shaped this region.
6. Photography Tours
If you're a photography buff, you might be interested in a guided photography tour led by seasoned professionals who know the region intimately. Each season offers distinct photographic opportunities, from vibrant autumn foliage to snowy slopes. Learn valuable techniques while immortalizing Charlevoix's natural beauty through your lens.
7. Boutique Shopping
One of my favourite things to do in Charlevoix is shopping at the region's many charming boutiques and stores. Browsing unique souvenirs, locally crafted goods and artisanal products that reflect the region's identity and creativity is always a pleasure.
8. Birdwatching
Charlevoix is a haven for birdwatchers, offering diverse bird species throughout the seasons. Witness migratory patterns and observe native and exotic birds in their natural habitats. From shorebirds along the St. Lawrence River to woodland species in the region's parks, Charlevoix's bird-watching opportunities offer rewarding encounters year-round.
9. Farm Visits
Charlevoix's agricultural activities and traditions make it the perfect place to visit local farms. Connect with the farmers, learn about their sustainable practices and taste fresh produce. Experience maple syrup production in spring, indulge in summer berry-picking or embrace the fall harvest. These friendly farms are one of the best places to visit in Charlevoix, Quebec with kids.
10. Helicopter Tours
You can also ascend the skies for a thrilling helicopter tour to witness Charlevoix's natural beauty from a unique perspective. Whether admiring fall foliage or snow-covered landscapes, helicopter tours provide captivating experiences throughout the year. Reserve your tour now with Heli-Charlevoix, the area's prime helicopter tour provider.
11. Fishing
Charlevoix offers year-round fishing opportunities in both freshwater rivers and the St. Lawrence River. I thoroughly enjoy the variety of fishing excursions available in the natural paradise, from ice fishing in winter to casting lines during the temperate seasons. Do you think you have what it takes to fish in one of Quebec's most beautiful regions?
12. Stroll Through Quaint Villages
If you need a rest from all the thrilling activities on this list, one of my favourite things to do in Charlevoix when I need a day off is to stroll through its charming villages, including Baie-Saint-Paul and La Malbaie. Each of these offers more unique attractions and a captivating ambiance throughout the seasons.
13. Cider Tasting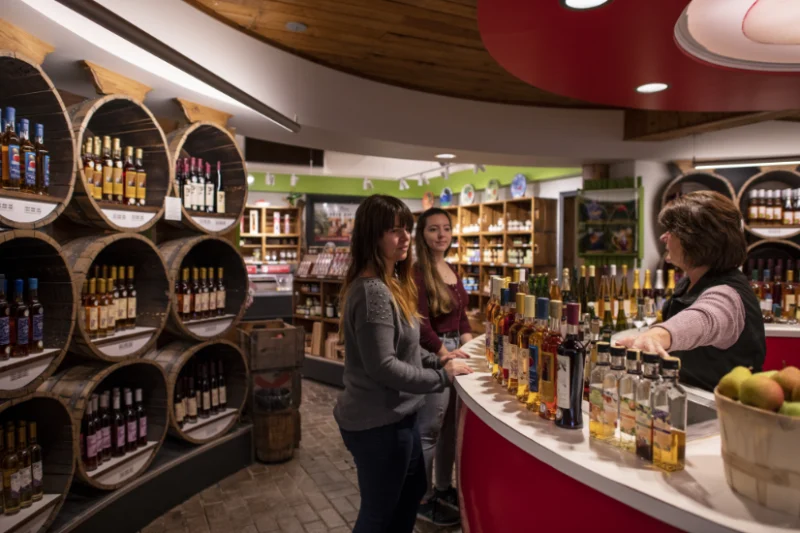 Savour the flavours of Charlevoix's craft ciders and beverages, a testament to the region's thriving cider culture. Apple cider is a Charlevoix tradition and with one sip you'll understand why. From crisp apple ciders to unique blends, the diverse offerings cater to all palates. We recommend you start with the Cidrerie Port-au-Persil and see where your cider adventure leads you.
14. Wildlife Photography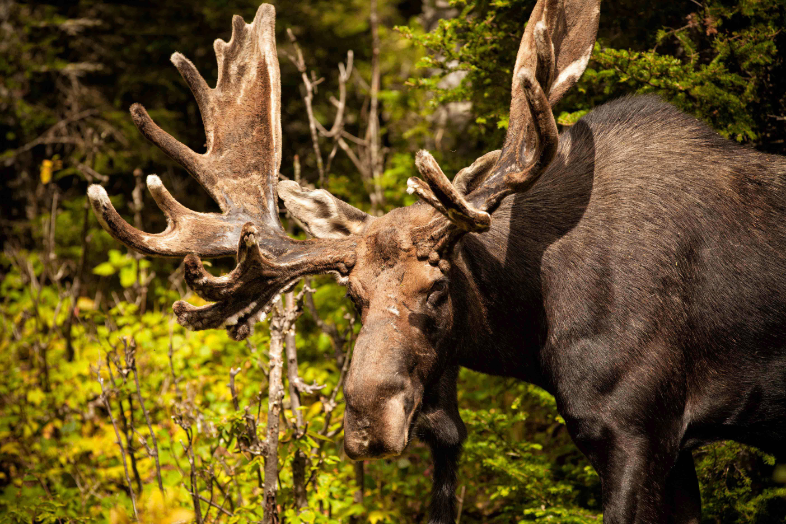 Capture the diverse wildlife and stunning natural settings of Charlevoix through your camera lens. Witnessing wildlife throughout the year offers opportunities to photograph fascinating animal behaviour and exquisite landscapes. Because it is far enough from the city centres of Quebec City and Montreal, there's an incredibly diverse flora and fauna in the Charlevoix region.
15. Snowshoeing
One of my favourite things to do in Charlevoix in winter is to explore its pristine winter landscapes with a snowshoeing excursion. Exploring tranquil forests, frozen waterfalls and snow-blanketed trails and connecting with the serene beauty of Charlevoix's winter wonderland is something that you won't want to miss.
I recommend snowshoeing at one of the many trails offered at Le Massif de Charlevoix (where you can easily rent a pair for the day or your stay's duration). Alternatively, I bring my own snowshoes so I can explore the great outdoors at my whim.
16. Skiing and Snowboarding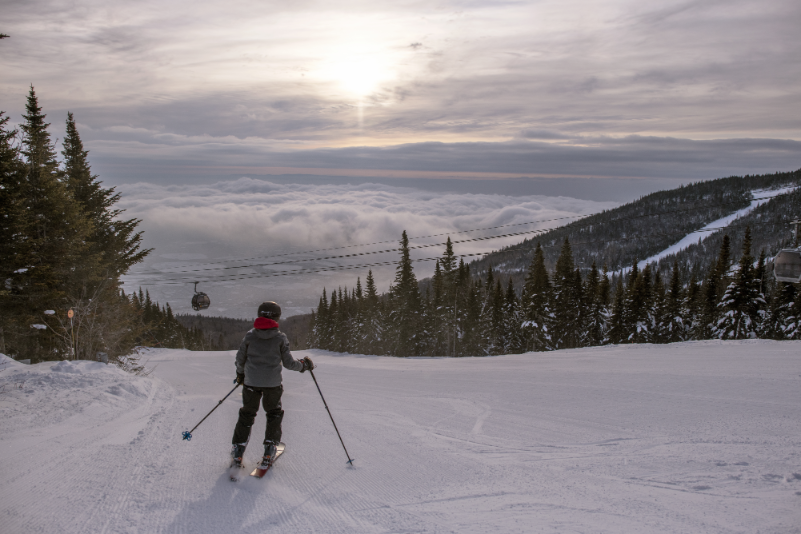 If you're looking for something more fast-paced, I recommend tackling the slopes at Le Massif de Charlevoix. The renowned ski resort offers both challenging slopes and stunning vistas. Unleash your inner winter sports enthusiast in Charlevoix's massive outdoor playground.
17. Whale Watching
Possibly the most unique activity on this list is the Charlevoix region's famous whale watching! I find that taking a thrilling boat tour to witness the majesty of the whales in the Saint Lawrence River is a truly breathtaking experience. Spring to fall marks the prime season for whale watching, providing you with opportunities to observe minke whales, belugas and even majestic blue whales as they gracefully traverse the river's waters.
There are several ways to see these majestic beasts in the Charlevoix region. You can book a tour and accommodation package with Whales Of Quebec or even reserve a cruise with Croisieres AML.
18. Golfing
Tee off at picturesque golf courses with breathtaking views of Charlevoix's mountains and river. Spring to fall provides the perfect climate for golf enthusiasts to enjoy a leisurely day on the greens. There's a plethora of greens available for you to choose from, such as Fairmont Manoir Richelieu Golf Club, Club De Golf Murray Bay and Le Loup Golf de Baie Saint Paul.
19. Maple Sugar Shack Visits
A visit to Charlevoix wouldn't be complete without experiencing the sweet tradition of maple syrup production, so make sure you visit a local sugar shack during the spring maple syrup season. Learn about the maple sugaring process and savour this delectable Canadian treat.
Not only will you be enjoying a winter desert traditional to the Charlevoix region (and the province of Quebec as a whole), but your visit to the sugar shack will reward you with a complete meal of epic proportions. The typical sugar shack meal is composed of traditional pea soup, ham, fluffy omelet, baked beans, bacon and more all drizzled with fresh maple syrup.
20. Open-Air Concerts
When it comes to things to do in Charlevoix in summer, there's nothing quite like experiencing the magic of its open-air concerts. The options are many and varied, so if you're a fan of jazz, classical, pop, country or rock, you're sure to find the open-air concert for you.
Charlevoix Events
21. Carnaval de Saint-Simeon
Step into an enchanting winter wonderland that comes to life during the renowned Carnaval de Saint-Simeon. My favourite part about it is the spectacle of intricately carved snow sculptures that seem to defy gravity; each a masterpiece against the backdrop of pristine white landscapes.
Here you can go ice skating, take a horse-drawn sleigh ride and meander through snow-covered trails. I find this carnival to be a portal to pure winter joy, where young and old alike find magic in every snowflake.
22. Le Festif! De Baie-Saint-Paul
Being a big music fan myself, Le Festif! is one of my favourite Charlevoix events to attend in summer. This relatively new festival located in Baie-Saint-Paul sets the town ablaze every summer with musical brilliance. I always love swaying to eclectic beats, discovering new artists and joining the chorus of music-loving souls. Le Festif! regularly includes some of Quebec's most interesting up-and-coming bands too.
23. La Viree Nordique de Charlevoix
If prefer cross-country skiing to snowshoeing, then La Virée Nordique, where the landscape is your playground, is the event for you. La Viree is essentially one big cross-country skiing marathon. There are also concerts, courses and fun activities for the whole family on marathon days.
This legendary marathon between Baie-Saint-Paul and La Malbaie is truly a unique event, so go to their website now if you wish to participate. If you're more of a leisurely cross-country skier, like me, you can also watch. Nothing wrong with that!
24. Les Journees De La Culture
My favourite thing about Charlevoix's cultural tapestry is that it all comes together during Les Journées de la Culture. I love to experience the thrill of live demonstrations by artisans who are custodians of tradition, as well as modern creators pushing the boundaries of artistic expression.
I like to wander through the vibrant marketplace, engage in interactive workshops and be swept away by theatrical performances. This event is a canvas that reveals the heart and soul of Charlevoix's artistic identity.
25. Fête de la Saint-Jean-Baptiste
I think the heart of Quebec's cultural heritage is definitely what sets it apart from the rest of Canada. At the Fete de la Saint-Jean-Baptiste, the air is charged with cultural excitement and camaraderie. When I'm dancing to the rhythm of traditional music, letting my feet tap to the lively dance performances that embody the province's spirited essence and watching the fireworks at night, I can't help but feel that Charlevoix is a truly magical place.
Nothing is more unique to the province of Quebec than Saint-Jean-Baptiste. So if you want to experience Quebecois culture to its fullest, don't miss this once-a-year event.
Best Places to Stay in Charlevoix
Here are my top three recommendations for where to stay in Charlevoix, Canada:
Fairmont Le Manoir Richelieu
Location: 181 Rue Richelieu, La Malbaie
Nestled between the St. Lawrence River and picturesque mountains, this historic hotel offers breathtaking views from every angle. If you're a fellow casual gambler, you can try your luck at the adjacent Casino de Charlevoix; adding a touch of excitement to your stay. This is one of the most popular things to do in La Malbaie, after all. Another option in summer is Via Ferrata. But year-round, you can enjoy spa treatments, fine dining at multiple restaurants and elegant accommodations that exude opulence.
Auberge des Falaises
Location: 250 Chem. des Falaises, La Malbaie
This charming inn has a warm and inviting atmosphere, making you feel right at home. Enjoy sweeping vistas of the St. Lawrence River and surrounding landscapes from the inn's elevated location. The on-site restaurant serves delectable regional cuisine, highlighting local flavours.
Hotel & Spa Le Germain Charlevoix
Location: 50 Rue de la Ferme, Baie-Saint-Paul
Experience modern sophistication combined with rustic charm at Le Germain Charlevoix. Unwind at the Nordic spa; complete with outdoor pools and relaxation areas amid tranquil surroundings. The hotel's restaurant (Le Bercail) showcases locally sourced ingredients too.
Frequently Asked Questions
Where is Charlevoix Quebec?
The region of Charlevoix, Quebec is located a short drive away from both Quebec City and Montreal. The region is also a convenient flight or train ride from Quebec City.
How far is Charlevoix from Quebec City?
The Charlevoix region is not far from Quebec City – less than two hours by car.
How far is Charlevoix from Montreal?
Montreal is a little farther from Charlevoix than Quebec – about four hours by car.
When should I visit Charlevoix?
The Charlevoix region is so beautiful you can visit it year-round. If winter sports and sugar shacks are your thing, winter is when you're going to want to visit. If water sports and open-air festivals are your preference, then summer is the better option. However, if you're planning to visit the casino and relax at the spas anytime will do.
Is Charlevoix Quebec worth visiting?
Being one of the province's most beautiful regions, Charlevoix is definitely worth a visit. As you can see, there are enough things to do in Charlevoix to please just about anybody!
How long should I stay in Charlevoix?
Depending on the reason for your visit you should stay in Charlevoix as long as you wish. It's the perfect spot for either a romantic weekend escape or a two-week family vacation.
I hope you've enjoyed this bumper list of things to do in Charlevoix, Quebec. From the best places to visit in Charlevoix to the most fun winter activities and exciting Charlevoix events, I've covered all bases. So you can do less research and more adventuring!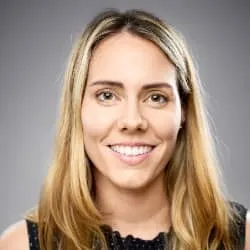 About the Author
Anne was born and raised in Quebec City. She is our resident expert for the city of Quebec and other popular regional destinations such as Charlevoix and Gaspésie. Having travelled to every corner of the province with her children, she is also our expert for family related topics on Quebec Wonders.