4 Itineraries to Plan the Perfect Quebec City Romantic Getaway
There's no shortage of romantic spots and activities to do in Quebec City. Here's our suggested itinerary for a romantic getaway in Quebec City.
Disclosure: Some posts on this site contain affiliate links. Read our full disclosure.
Planning a Quebec City romantic getaway? With European-style architecture modeled after The City of Love, and so much to see and do, Quebec is the perfect place to make memories with your partner.
A Quebec couples getaway may be just what you need to unwind and reconnect with your loved one. Link arms and roam the charming cobblestone streets of Old Quebec, cozy up together in an intimate restaurant, decompress at a spa, or explore cultural sites hand in hand. There are plenty of Quebec City attractions to interest everyone.
Here are the best things to do in Quebec City for a romantic weekend. Choose the perfect itinerary based on your interests as a couple. Or, choose bits from each to create your ideal getaway in Quebec.
1. Quebec City Romantic Getaway For Art & History Lovers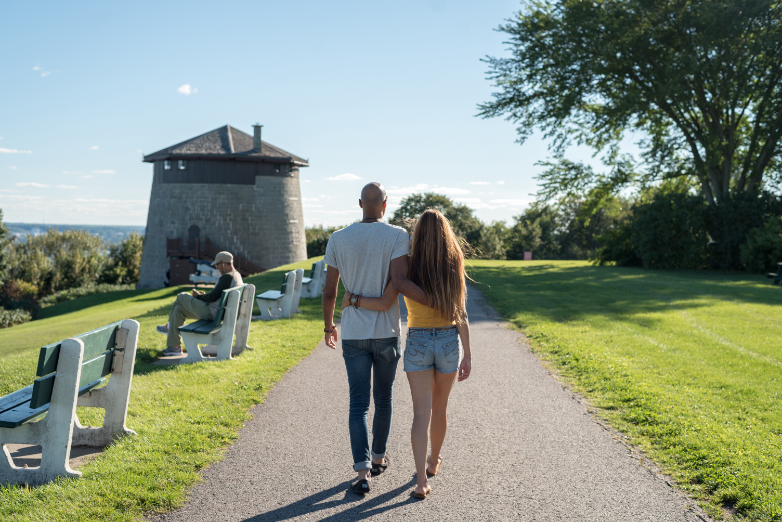 Do you and your partner bond over discovering the cultural gems of a city together? If so, follow this plan for the best romantic weekend in Quebec City through the lens of art and history.
Where to Stay: Monsieur Jean
This chic hotel is ideally situated in Upper Old Quebec and has been voted a top romantic hotel in Quebec City.
Day 1: Explore Old Quebec
Enjoy a relaxing morning lounging in your hotel, then stroll the streets of Haute Ville. Take in European-style buildings and art-filled window shops.
Enter The Cathedral-Basilica of Notre Dame de Québec and study the intricate architecture, murals on the ceiling, and dazzling stained glass. Then, bask in the opulence of the Fairmont Chateau Frontenac.
Take the Funicular down to Basse Ville and explore Petit Champlain. Uncover tidbits about Quebec's history at Chateau Saint-Louis, and peek through local art galleries in 17th and 18th-century buildings.
Freshen up in the hotel then head back out to the Fortifications of Old Quebec. Pass through Porte Saint-Jean, then find a bench to admire the sunset. In winter, go ice skating at Place D'Youville, holding hands as you glide around the rink.
Warm up together in the modern and intimate setting of Bo Cuisine d'asie, a top Asian fusion restaurant in Quebec City.
Day 2: Historic Sites & Museums
Today, soak in Quebec City's dense military history at La Citadelle. Arrive early enough to witness the changing of the guards by the Royal 22nd Regiment, and take a tour to learn all about this star-shaped fortress.
At the top of the hill, witness the sweeping views of Quebec City, and commemorate the weekend with a photo here.
Next, visit the Musee des Beaux-Arts across the Plains of Abraham. Wander the many halls and exhibits, checking out over 40,000 Quebecois masterpieces with your loved one by your side.
When you're feeling peckish, cozy up in the trendy gastropub, L'atelier Tartares & Cocktails. Cheers to a weekend of romantic Quebec City culture!
2. Quebec City Romantic Getaway For Nature-Lovers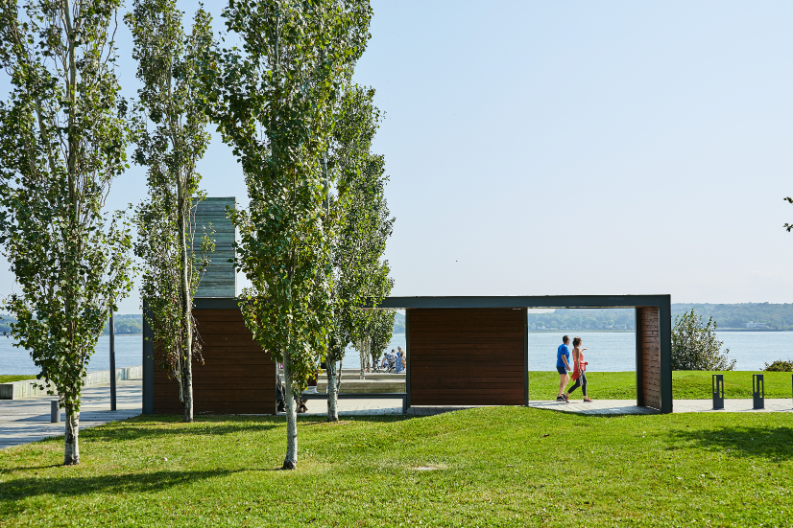 Where to Stay: Hotel Chateau Laurier
Make room for Mother Nature on this romantic getaway with the Hotel Chateau Laurier Quebec's eco-friendly practices.
Day 1: Quebec City's Plains and Parks
Embrace Quebecois nature at The Plains of Abraham. In the warmer months, begin your morning with a bike ride along the lush, green gardens. Lay down a blanket and set up a romantic picnic in the peaceful park. In the winter, snowshoe or cross-country ski through the snowy trails.
Next, head to one of Quebec City's finest floral fantasies, Parc du Bois-de-Coulonge. Traverse the 24 hectares, stumbling upon flourishing gardens and historic homes. In the colder months, go ice skating at the park's rink before heading to dinner.
Once you've worked up an appetite, dig into some of the best seafood in Quebec at Gaspésienne No. 51. Just don't forget to make reservations as this intimate bistro fills up fast!
Day 2: Montmorency Falls, Botanic Gardens, Scenic Promenade
Today you'll tackle the mighty Montmorency Falls. Hike the trails, cross the suspension bridge, and marvel at the magnificence of the roaring waters. Courageous couples can even shoot along the zip line, or go ice wall climbing in winter.
Rest up after your exciting morning, then head to the Sainte Foy Neighborhood to explore the verdant Roger-Van den Hende Botanical Garden. Featuring over 4000 plant species from around the globe, you'll feel totally immersed in nature in this garden. Stroll hand in hand under the shady pergola among bright rhododendrons and chirping birds.
Alternatively, you may want to walk, cycle or roller skate on the Samuel-de-Champlain promenade. The promenade is a 2.5km long paved path alongside the St Lawrence river. It starts in the Old Quebec City and goes all the way to the Quebec and Pierre-Laporte bridges in Sainte-Foy. It's an opportunity to combine exercise with scenic views of the river. There is no food or water stall along the way, so make sure you bring your own snack and water bottle.
When you're ready to eat, beeline for Tapas et Liege. This hip and creative eatery serves up small dishes and wine or cocktails with immaculate presentation and divine taste.
3. Quebec City Romantic Getaway For The Foodies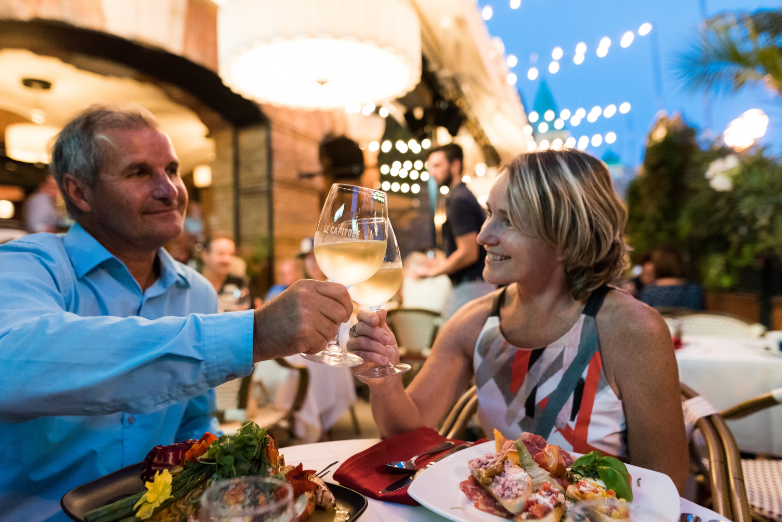 Where to Stay: Hotel Manoir Victoria
Just around the corner from Rue Saint-Jean, Hotel Manoir Victoria is set in a hot spot for foodie finds.
Day 1: Old Quebec's Cuisine
Start your day at the famed La Maison Smith Café. Sip the iconic chocolat chaud or perk up with a delicious coffee and croissant baked fresh daily at Pillard.
For lunch, try out the iconic Quebec poutine at La Buche on Rue Saint-Louis. Then, stop by main attractions like The Dufferin Terrace and The Fairmont Frontenac Chateau on your way to Basse Ville. Take Break Neck Stairs down and find an array of quaint cafes, bars, and restaurants tucked away on either side of the staircase.
In the wintertime, you'll be greeted by festive Christmas decorations at Petit-Champlain, the perfect romantic atmosphere for a walk together. In warmer seasons, the flowers and ivy-clad buildings will feel like you're in a fairytale.
Follow the tempting smells wafting in the air into artisanal shops selling chocolate, maple products, baked goods, and more. Finally, stop by Légende on Rue Saint-Paul for a Quebecois heritage-inspired menu and impeccable wine pairings.
Day 2: Dig Into Local Food & Drink
This morning, head out to l'Île-d'Orléans for a food and wine tour extravaganza! Book an organized tour, or travel around the six villages of the island by yourselves.
Pick juicy strawberries and blackberries in the summer, and tasty apples in the fall. Try farm-fresh Quebec jam at Tigidou Jam, then test out fresh cheese at Fromages de I'isle d'Orléan and The Cheese of the Isle of Orleans. If you have a sweet tooth, you can't miss out on Orleans Island Chocolate Factory and Relais des Pins maple house.
Beer-lovers will want to grab a brew at Orleans Microbrewery Le Mitan Pub, while wine fans can hit up a vineyard. Enjoy a glass of local wine at Saint-Pétronille Vineyards, and sneak in a cheeky kiss as you take in the panoramic views across the water. There is so much to see and eat on l'Île-d'Orléans, it's a foodie couple's dream getaway.
4. Quebec City Romantic Getaway For Couples Who Need Rest & Relaxation
Where to Stay: Auberge St-Antoine
Spoil yourselves on your romantic Quebec weekend at the Auberge Saint Antoine. Wake up each morning to awe-inspiring views of Old Quebec's Lower Town from your chic boutique room.
Day 1: No-hurry tour of the Old Quebec
Take a stroll through the atmospheric Petit-Champlain, treating yourselves to some shopping at the local boutiques. Don't miss out on a photo together at Rue Cul-de-Sac under the colorful floating umbrellas with views of the Frontenac above.
Take the funicular to Haute Ville, then stroll along the Dufferin Terrace. put an arm around your partner as the sun sets and lights begin to set Basse Ville aglow.
In the afternoon, rejuvenate with your lover at the on-site spa. Forget all of your worries as you indulge in a massage with your partner. Then, enjoy a facial that will leave your skin glowing and radiant!
For dinner, dine on Boreal cuisine in the upscale yet warm atmosphere of Chez Boulay. Then, sip some vino at Le Bedeau as a nightcap to end your day.
Day 2: Thermotherapy at Strom and 360 City Views
A day of pampering awaits at the luxurious Strom Spa Nordique Vieux-Québec. Book your appointments early as this is a popular destination in Quebec City for its state-of-the-art facilities and services.
Immerse yourselves in the wonders of Nordic thermotherapy, a process of changing between cold and hot temperatures. Start with the whirlpool, dry sauna, or steam bath, warming up with your partner. Then, prepare to slip into the chilly Nordic bath.
Take a dip in the infinity pool with views across the Saint Lawrence River. In the winter, you'll be mesmerized by the chunks floating and colliding. In summer, bask in the views of the greenery across the river. Slip into a bathrobe and relax in each other's company.
Cap off your romantic Quebec weekend with dinner at Ciel Bistro-Bar. As you munch on gourmet dishes, enjoy 360-degree views of Quebec City as you slowly spin atop the 28th floor.
Final Words on Planning a Quebec City Romantic Getaway
Whether you're celebrating a special occasion or simply getting away from the hustle of work and life, Quebec offers endless opportunities to fall in love with each other and the city. Use any of these guides to plan the best romantic weekend in Quebec City. Connect, have fun exploring the glorious sights, share delectable Quebecois dishes, and let the romance bloom.
Coming to Quebec City for one day only? Check out our one day Quebec City itinerary.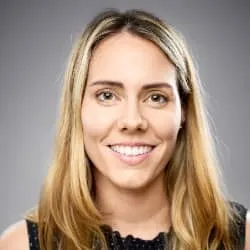 About the Author
Anne was born and raised in Quebec City. She is our resident expert for the city of Quebec and other popular regional destinations such as Charlevoix and Gaspésie. Having travelled to every corner of the province with her children, she is also our expert for family related topics on Quebec Wonders.