11 Fun Things To Do in Quebec City in November
Here's a list of unmissable things to do in Quebec City in November.
Disclosure: Some posts on this site contain affiliate links. Read our full disclosure.
Quebec City is a truly stunning place to visit in November. The following article highlights the best things to do in Quebec City in November. We've put together a diverse and interesting array of activities that will undoubtedly delight you and make for everlasting memories.
Are you wondering why visiting Quebec City in November is so special? As the mercury drops and the daylight shortens, Quebec City becomes enveloped in a cozy and warm atmosphere that invites its visitors to start feeling the magic of the holiday season.
Things To Do in Quebec City in November
We've compiled a list of magical things to do in Quebec City in November that you'll surely enjoy, whatever your preferences.
What To Do in Quebec City in November
1. Visit the Quebec City German Christmas Market
This Christmas Market is one of the standout events in Quebec City in November. It starts around mid-November and runs through to December. You can visit its five unique locations spread throughout the city and explore its 90-plus vendors selling locally-produced artisanal goods. It's the perfect opportunity to do some holiday shopping or to buy yourself something unique.
2. Enjoy a Cultural Outing
It gets dark so early at this time of year. So going to the theatre, seeing a live concert or visiting a museum is a good idea when you're visiting Quebec City in November. The Museum of Civilisation, the National Museum of Fine Arts and Le Grand Theatre de Quebec are excellent venues that offer exhibits and concerts.
While most are in English, several plays at Le Grand Theatre are in French. So you might want to double-check before including it on your itinerary.
Free Things To Do in Quebec City in November
3. Stroll through Old Quebec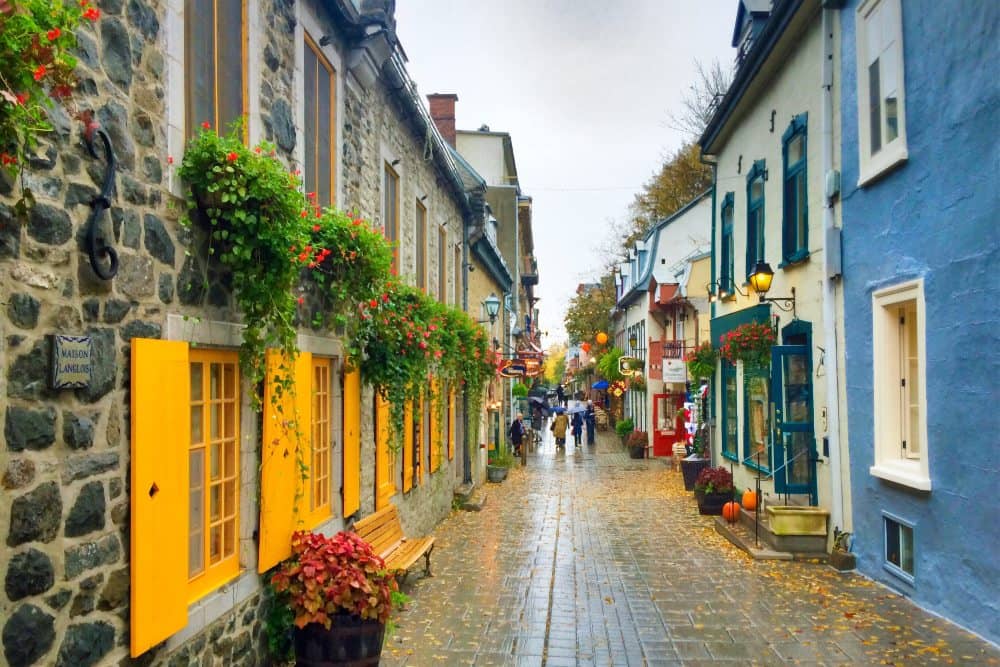 One of the most memorable free things to do in Quebec City in November is strolling around beautiful Old Quebec. The centuries-old architecture combined with the early nights and holiday lights that start appearing at this time of year make for a gorgeous memory. If you're lucky you might catch one of the first snowfalls to make your snapshots that much more special.
4. Take Scenic Pictures of Quebec City in November
Looking for things to do in Old Quebec City in November? Well, there's no lack of amazing vistas and views in the UNESCO World Heritage Site. So why not explore the landmarks and take beautiful pictures?
Fairmont Chateau Frontenac, Les Plaines d'Abraham and the Notre-Dame de Quebec Basilica-Cathedral are historic Old Town landmarks that are a wonder to behold. Pair these sites with a sweeping view of the Saint-Lawrence River and you've got yourself a winning combination for some stellar pictures and selfies.
Events in Quebec City in November
5. Quebec Table Gourmande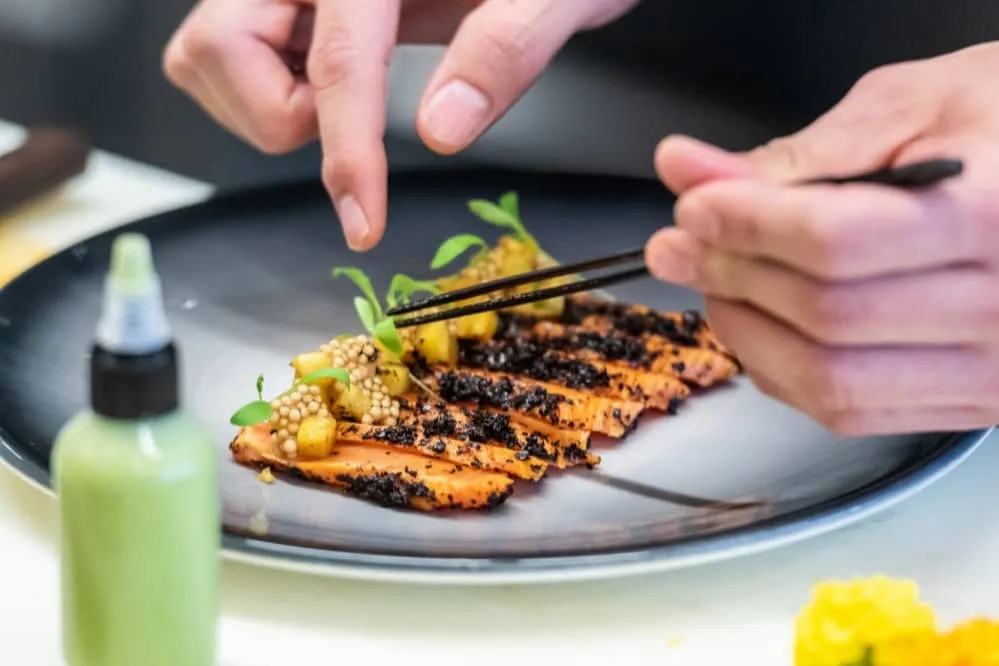 The Quebec City cousin to Montreal's MTLaTable, this culinary event sees many of the city's finest restaurants offering exclusive full-course meals. Quebec Table Gourmande is a great way to explore the full range of Quebec City's restaurant offerings and is a beloved event in Quebec City in November. Visit their website for the list of participating restaurants.
6. Circle of Women Farmers at the Grand Market of Quebec
The Grand Market of Quebec is a place where locals and visitors go to purchase all kinds of locally produced goods. In November, the Circle of Women Farmers offers handwoven linens, Catalan fabrics, knitted accessories, blankets and their famous Phentex slippers.
Family Activities in Quebec City in November
7. Quebec City Toy Parade
If you have children, the Quebec City Toy Parade is probably the best family activity in Quebec City in November. Your kids will be enchanted and delighted by the friendly characters. Take advantage of the time together to get some hot chocolates for the whole family to keep you warm while you cheer on colourful characters, dancers, musicians and, of course, Santa Claus!
Visit their website for a parade map.
8. Quebec City Aquarium
The captivating realm of the Quebec City Aquarium offers an accessible adventure that the entire family can enjoy while encountering polar bears, jellyfish and a multitude of other marine creatures. A visit here is the perfect indoor family-friendly activity in Quebec City in November.
Weather in Quebec City in November
I suggest dressing warmly when visiting Quebec City in November. It can get pretty chilly, especially in Old Quebec as it's close to the river. A few extra layers and you should be cozy, though, as it's not quite winter weather yet.
What To Do Elsewhere in Quebec in November
9. Visit a Charlevoix Spa
The Charlevoix area is a stunning part of the province only 1.5 hours from Quebec City. Its many high-end spas are open year-round. Our recommendations are Le Germain, Spa O'Quartz, Urban Spa and The Nordic Spa. 
10. Valcartier Vacation Village
Locals know Village Vacances Valcartier for its outdoor water park in the summer and its tubing hills in the winter. It turns out to be a great destination in the off-peak seasons as well!
If you have kids, Bora Parc has a massive indoor waterpark that's ideal for a weekend getaway. Village Vacances Valcartier also has a spa and hotel, making it a good option for adults too. The village is only 20 minutes north of Quebec City. But you'll need a car as it's inaccessible by public transport.
11. Santa Claus Parade in Montreal
This parade has been a part of Montreal's November activities for over 70 years. It's a favourite among people of all ages. It's hard not to smile when I go to this parade due to the sheer amount of joy and excitement.
Who's ready for an adventure in Quebec City in November? Grab your coat and toque and prepare for a lot of fun. From the German Christmas Market to Quebec Table Gourmande and a stroll through Old Quebec, you're bound to walk away with a full belly, a full suitcase and a heart full of memories.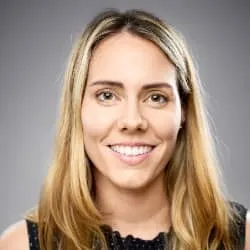 About the Author
Anne was born and raised in Quebec City. She is our resident expert for the city of Quebec and other popular regional destinations such as Charlevoix and Gaspésie. Having travelled to every corner of the province with her children, she is also our expert for family related topics on Quebec Wonders.