Quebec City Aquarium: What To Know Before You Go [2023]
What you need to know and how to prepare your visit of the Quebec City Aquarium.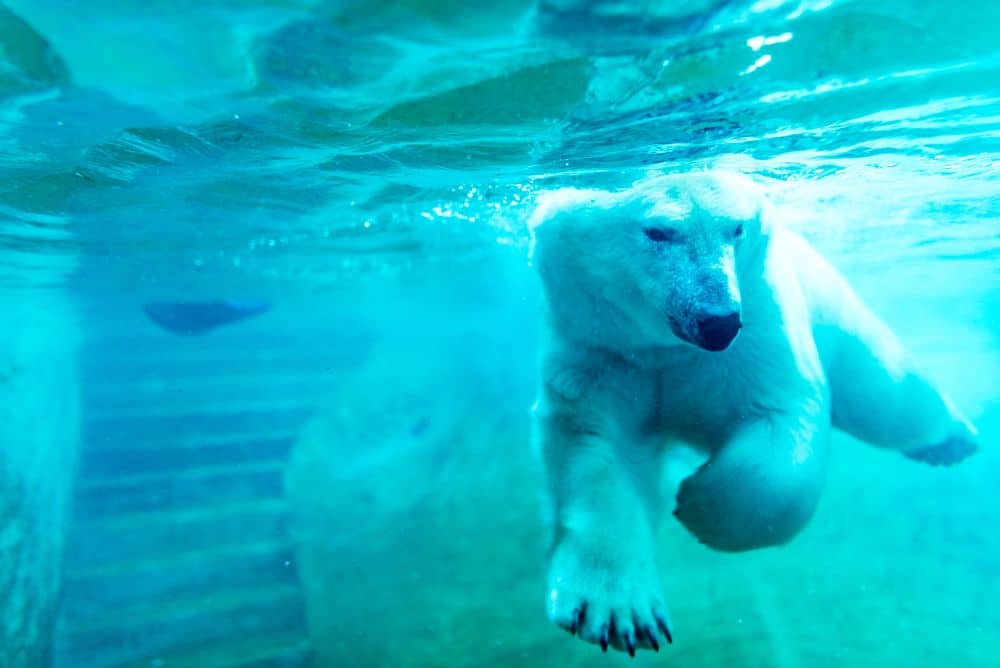 Disclosure: Some posts on this site contain affiliate links. Read our full disclosure.
As a child growing up in Quebec City, I went to the Quebec Aquarium every year. It was a common school trip. The aquarium has changed a lot since then. In fact, it's now about five times bigger than it used to be and there are a lot more activities on offer.
This year, I visited the Quebec Aquarium twice with my toddler: once during winter (in early January) and once during summer (in late June). This post is for all visitors planning to visit the Quebec City Aquarium. It includes everything you need to know before you go and how to effectively plan your trip to get the most out of it.
If you like this article and are keen to know what locals like me recommend doing in Quebec City, make sure you check out my exhaustive list of the best things to do in Quebec City.
How to Buy Quebec Aquarium Tickets
There are two ways to purchase tickets for the Quebec Aquarium: online or in person. There is no difference in price.
I prefer to buy tickets on-site because when we purchase an aquarium ticket online, we need to pre-select the time of our visit (in 30-minute windows). I doubt they would decline someone due to a late arrival, but I'd rather not risk it and I like when my schedule stays flexible.
If you decide to purchase your Aquarium du Quebec tickets online, know that you don't need to print them. You can simply present them on your phone. The last time I visited, I wasn't even asked to show my tickets, they just asked for my name.
The main benefit of purchasing your ticket online is that you're guaranteed to be admitted on-site, in the unlikely event that they are running at capacity. I've never seen that happen though, even during the COVID pandemic when more severe restrictions were in place.
Online tickets can be purchased here.
Aquarium du Quebec in Winter
The Aquarium in Quebec City is open all year round. Both pavilions are open in winter. All the outdoor animals can be seen in winter too, including the polar bears, seals, arctic foxes and owls.
The outdoor playgrounds and hebertism trails get covered in snow in winter so they're not accessible. And for obvious reasons, the wet playground is also closed in winter. There are also fewer food options because the outdoor snack bars are closed.
Overall, I would say those closures are not a big deal. The aquarium is about the sea life and the animals and you'll get to experience all of that equally well in winter.
How Long To Visit The Quebec Aquarium
When I visited in January with my toddler, I had seen everything I wanted to see in two hours. We visited at 10am on a Thursday morning. It was so quiet that it felt as though we had the whole place to ourselves.
Our itinerary was simple :
We started with the outdoor circuit (to get the cold portion of our visit out of the way first). Unfortunately, the bears were hiding and we missed the seal feeding so it was a quick tour.
Then we visited 'Pavillon Des Eaux Douces Et Salées.'
We finished with 'Pavillon Des Profondeurs' (the smallest of the two).
When I visited in June, we stayed for about four hours. We started with the outdoor circuit and we got to see the bears, the seals feed, two sleeping Arctic foxes and a sleeping owl. We also spent about half an hour at the outdoor playground. My two years old's favourite parts were the jellyfish tanks and the rays pool.
Free Parking Near Quebec Aquarium
Parking at the Quebec Aquarium is free at all times.
There are two parking lots. The main one is conveniently located right outside of the entrance gate. It will take no more than two minutes to walk to the gate. It has a few disabled parking spaces.
The overflow parking is also close-by and a quick five-minute walk from the entrance gate.
The Aquarium's Arctic Animals
The Quebec Aquarium has a few animals. Their most famous residents are the two male polar bears named Kinuk and Shouka, but they recently introduced a third one. The best thing about polar bears is that contrary to other types of bears found in Quebec, polar bears don't hibernate so you can see them all year round.
The first thing you should do when you arrive at the Quebec Aquarium is to check out the animal feed times noticeboard. Planning your itinerary around feeding times ensures you see the animals when they're most active.
As an example, we barely saw the bears during our recent visit because they were resting.
You might also like: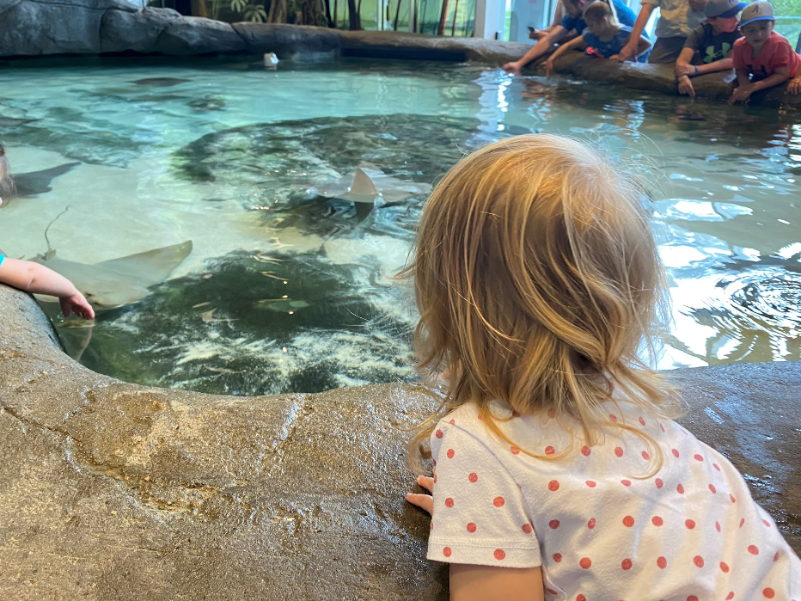 Pavillon Des Eaux Douces Et Salées
At 'Pavillon Des Eaux Douces et Salées' (the Salt and Freshwater Pavilion), you will find all sorts of local and tropical fish species. This building also showcases a big octopus, a blue lobster and Nemo and Dory-like fish. Children will love the tactile section, where visitors can touch sea life such as starfish and urchins.
Right past that area is another good spot for the old and the young: IMMERSION. This is an immersive projection, so you walk into a small circular room where a movie about the ocean is displayed all around you, including on the walls and floor. It is more enjoyable to watch on a quiet day, as it can be quite underwhelming when there's a big crowd of people getting in the way of the projector.
Pavillon Des Profondeurs
Your visit to the Deepwater Pavilion will start off with a beautiful display of jellyfish from around the world. The jellyfish room is dark and every jellyfish tank is lit up in a different colour. It is beautifully staged. The following room shows different kinds of seahorses and sea lions.
And finally, the highlight of this pavilion is the Atlantic Ray Pool. The rays are gentle and curious and visitors are allowed to touch them (gently). That section also hosts a beautiful parrot, who often remains unnoticed with the rays stealing the show.
Eating at Aquarium du Québec
You are allowed to bring your own food to the Quebec City Aquarium. There are several good spots for a picnic. The Aquarium forbids glass bottles and alcohol (unless purchased on-site) and asks that visitors not bring any straws on-site either.
The Aquarium also sells food all year round, but there are more options in the summer than in the winter.
The Aqua Bistro is open every day and is located in 'Pavillon Des Eaux Douces Et Salées'. It serves sandwiches, salads, desserts, snacks and beverages. There is a limited number of tables indoors. In winter, it is your only option for food.
In summer, you can also purchase food from 'Espace BBQ', which has its own outdoor seating area, or restaurant Alize, which is indoors.
Sweet snacks are available from Queue de Castor (Beaver Tail) all year round and from the Ice Cream Bar (summer only).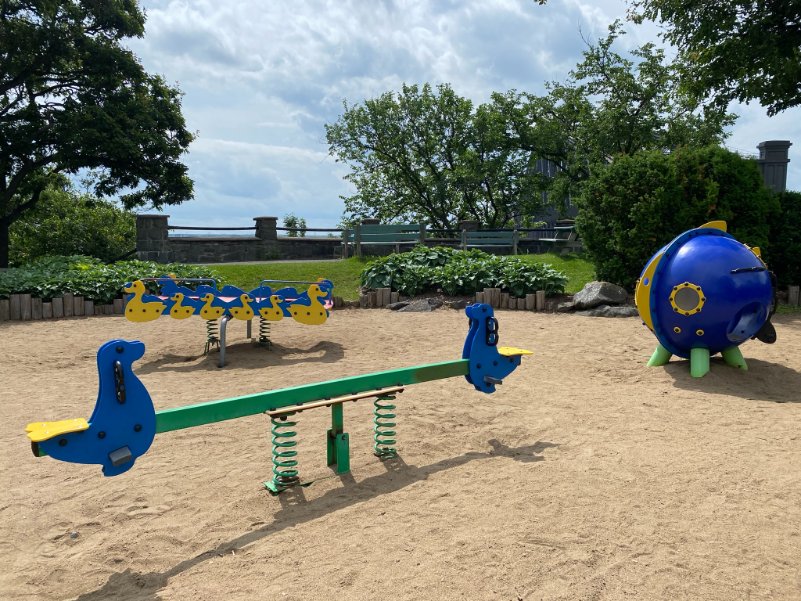 Aquarium du Québec Playgrounds
If you visit the aquarium with children during summer, allow extra time for the playgrounds, the hebertism trail and, on a hot summer day, the wet playground.
Best Hotels Near Aquarium du Quebec

Here is a summary of the five hotels closest to the Quebec Aquarium. If you're visiting with children, I also have a detailed list of the best family hotels in Quebec City.
Hotel Sepia Quebec: this is the closest hotel to Quebec Aquarium.
Hotel Best Western Premium / Hotel Aristocrate: the second closest hotel. It's located just one intersection away from the above option.
The Holiday Inn Express Quebec Sainte-Foy: the third closest hotel, still relatively close to the Quebec Aquarium.
Hotel Quebec and Hotel Plaza: These two hotels are designed for families with children. Hotel Quebec is equipped with a water park and Hotel Plaza has a pool and playrooms.
FAQ
How long does it take to visit the Quebec Aquarium?
From my experience, visiting the Aquarium can take between two and five hours. The amount of time you need is dependent on the season, the day of the week and whether you want to see the animal feed shows.
A winter visit is generally shorter because of the weather. You'll find you don't spend as much time in the outdoors section with sub-zero temperatures. A weekday visit is also shorter because you don't share the space with as many people and don't have to wait anywhere.
In summer, people tend to take more time watching the animals and having fun on the kids' playground.
Can you use a stroller at the Aquarium?
Yes, the Quebec Aquarium is stroller-friendly.
Where can I park for free close to the Quebec City Aquarium?
The main parking is right in front of the entrance gate. The overflow parking is only a five-minute walk away from the entrance gate. Parking is always free.
Well, I hope I've answered all your questions regarding visiting Quebec Aquarium with your family. It really is one of the best family-friendly activities in Quebec City, for kids big and small.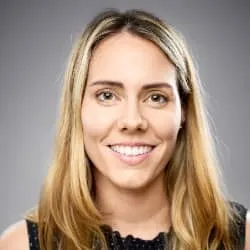 About the Author
Anne was born and raised in Quebec City. She is our resident expert for the city of Quebec and other popular regional destinations such as Charlevoix and Gaspésie. Having travelled to every corner of the province with her children, she is also our expert for family related topics on Quebec Wonders.