One Day in Montreal – Must-See Attractions for A Short Visit
Our best itinerary for one day in Montreal, which includes sites and attractions most people don't want to miss (even when they're short on time).
Disclosure: Some posts on this site contain affiliate links. Read our full disclosure.
Are you planning to spend one day in Montreal? Let's be honest, one day is a bit short, so you can't afford to waste any time. This article will tell you exactly what you should prioritize if you're planning to visit Montreal in one day, and want to see the best it has to offer.
It's easy to see why Montreal is one of Canada's top places to visit. There's so much to see and do in Montreal. You could easily spend days discovering the beauty of the city.
What to See in Montreal in one day
When you've only got 24 hours in Montreal, the key is to prioritize and strategize. You'll need to prioritize a few well-chosen areas and activities. And you'll need to strategize by visiting them in the right order and avoid zig-zagging around the city.
If it's your first time here and you only have one day in Montreal, you NEED to check out:
Old Montreal (rue Saint-Paul is the most picturesque street and therefore your priority!)
Old Port of Montreal
Mont-Royal lookout
Downtown area
Quartier des spectacles

Itinerary Tip
You should visit the Old Montreal and the Old Port in the same half day, as they are right next to each other. Similarly, Downtown and Quartier des spectacles are side-by-side.
Montreal 1 Day Itinerary
One day in Montreal is enough to feel the heartbeat of the city and experience some of the best sightseeing spots. This 1 day Montreal itinerary will steer you to the top attractions, historical sites, and glorious views.
Morning : Old Montreal and Old Port of Montreal
Start your Montreal visit off in Old Montreal. Follow the charming streets of Rue St-Amable (picture below), Rue St-Vincent and Rue Saint Paul, stopping to appreciate the colourful public art.
Next, head toward Notre Dame Basilica. Take the 20-minute long tour for a briefing on its history, and peer around the impressive neo-Gothic architecture and ornate décor. Around Christmas time, they have a light show worth buying tickets for.
Grab a hearty and delicious Canadian-style brunch at La Cartet down Rue McGill. In the summertime, the sidewalk patio seating is great for people-watching. Alternatively, grad lunch at one of the many restaurants of Place Jacques-Cartier.
Notre Dame de Bon Secours is another interesting archaeological find. Inside this church you'll find model ships, a crypt preserved from the 18th century, a museum, and a tower with panoramic views of the historic Old Port. Swing by Marche Bon Secours to browse local artisanal and souvenir shops.

Old Montreal Guided Tour
Short on time but want to learn about Montreal's history, architecture and culture? Check out this two-hour Old Montreal Walking Tour. You'll walk from Place d'Armes to Bon Secours Market, past several significant landmarks. The guide will also pass on insider food and drink recommendations, so you can enjoy lunch and then explore the neighbouring Old Port afterward.
Right next to the Old Montreal is the Old Port of Montreal. Stroll along the Saint Lawrence River, and take in views of the La Grande Roue de Montreal Ferris wheel (open all year-round).
Afternoon: Mount Royal Lookout and Plateau Mont-Royal
Spend your afternoon in Plateau Mont-Royal. This quaint neighbourhood is iconic for its local feel, trendy shops, and mouthwatering bagels. Everyone has a different take on where to find the best bagel here, but some tried and true shops are St-Viator Bagel & Café and Fairmount Bagel. If you prefer a more formal lunch, drop by Les Deux Gamins French bistro.
Make your way to Mont-Royal Park. Amble the paths surrounded by lush greenery and shady trees. Stop for a while by Beaver Lake to watch the canoers float by, then trek to the viewing platform at the summit of the park. Bask in the stunning views of Montreal island.
Evening: Downtown and Quartier des Spectacles
With one day in Montreal, you can't miss dinner at Joe Beef, just a few minutes drive from downtown. Enjoy French and Canadian dishes ranging from delicious meat to fresh seafood, pasta, duck, desserts, craft cocktails, and more. Keep in mind it's closed on Monday and Sunday, and you'll need a reservation.
After dinner, sports fans can attend a Canadiens NHL hockey game at the Bell Center to root for the home team. Shopaholics can shop 'til they drop at Réso Underground City, a series of underground tunnels lined with boutique bliss (closes at 6pm most days).
Culture vultures, beeline for Rue Saint Catherine and Quartier des Spectacles. Explore the lively streets of the city center, surrounded by historic architecture. Browse the outdoor sculptures, and art installments, around Place de Arts. Stop by one of the venues for an orchestra or ballet performance if you have time before saying, "Au revoir!" to Montreal.
Full Day Guided Tour in Montreal

Full Day Tour: Downtown, Old Montreal, Mont-Royal, etc.
If you'd prefer to spend your one day in Montreal being guided by a local expert, check out this Full Day Guided City Tour. This is for those who don't mind a busy schedule, as this seven-hour tour is packed to the brim with fun. 
The tour drives by exciting neighbourhoods, so you can get the lay of the land and learn about what makes Montreal so special. There are also stops in Mount Royal Park, Jean-Talon Market and The Underground City. With all the knowledge you'll gain on this tour, you'll be a Montreal expert by the end!
Where to Stay in Montreal for One Day
If you're spending just one day in Montreal and want to make the most of your visit, I recommend staying in a highly central location to minimize travel time and maximize exploration. The best choice for that is undoubtedly Old Montreal. It's the most scenic, historical and beautiful spot that every tourist want to check out, so being in the center of it makes sense when you are time poor.
Our top picks in the Old Montreal are:
However, if you're looking for a slightly more budget-friendly option that still keeps you close to the action, consider accommodations closer to Downtown Montreal and the vibrant Place des Spectacles.
Our top picks in Downtown Montreal:
Both Old Montreal hotels and Downtown Montreal hotels will ensure you're conveniently positioned to make the most of your time in Montreal without spending excessive time on transportation.

Best Commute Options in Montreal
Getting around Montreal is convenient and simple thanks to public transportation, ride-share apps, and general walkability. Within each neighbourhood, you'll likely be happy gallivanting around on foot in the warmer seasons. But if a snow storm strikes, the sidewalks become more like ice rinks for a day or two, until the sidewalk plow fixes it all.
With that in mind, here are the best ways to travel in Montreal regardless of the season.

Transport on a Budget
When visiting Montreal in one day, buy the "24 hours all modes A ticket", which is a 24-hour unlimited metro/bus pass for $11. It's even valid for the 747 express bus to and from the Montreal airport. 
Metro (included in Montreal 24 hours Travel Pass)
The cheapest way to commute all around Montreal in 24 hours is by public transport. The four underground metro lines in Montreal are a great way to navigate the city. The 24 hour travel pass can be purchased at vending machines and from official agents in all metro stations.
Bus (included in Montreal 24 hours Travel Pass)
The extensive Montreal bus system spans the city and is one of the best ways to get you close to your destination. You will need to buy the 24 hours Travel Pass before you get on the bus. This site allows you to search the nearest vendor.
Uber
Good old, reliable Uber. Uber is the best option if you only have 24 hours in Montreal because it will get you from point A to point B much quicker than the bus or metro. You'll be able to get an Uber car practically anywhere or anytime in Montreal. Especially during the chilly winter months, you may find yourself keen to choose Uber as your transportation in Montreal.
Final Words on Planning Your Montreal one day trip
Although you could easily spend a week exploring this French Canadian city, this guide will help you make the most of your one day in Montreal.
As you can see, with the right plans, you'll be able to cover the major highlights of the city. From lovely outdoor gardens and views to historic buildings, top-notch shopping, and mouthwatering cuisine, MTL has it all. Bon voyage, and happy trails in Montreal!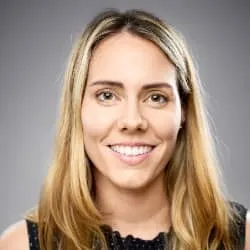 About the Author
Anne was born and raised in Quebec City. She is our resident expert for the city of Quebec and other popular regional destinations such as Charlevoix and Gaspésie. Having travelled to every corner of the province with her children, she is also our expert for family related topics on Quebec Wonders.