3 Days in Montreal (and 4 days): Itinerary and Tips for First Time Visitors
Planning to spend 3 or 4 days in Montreal? Follow this itinerary to make sure you don't miss any must-see sites and activities.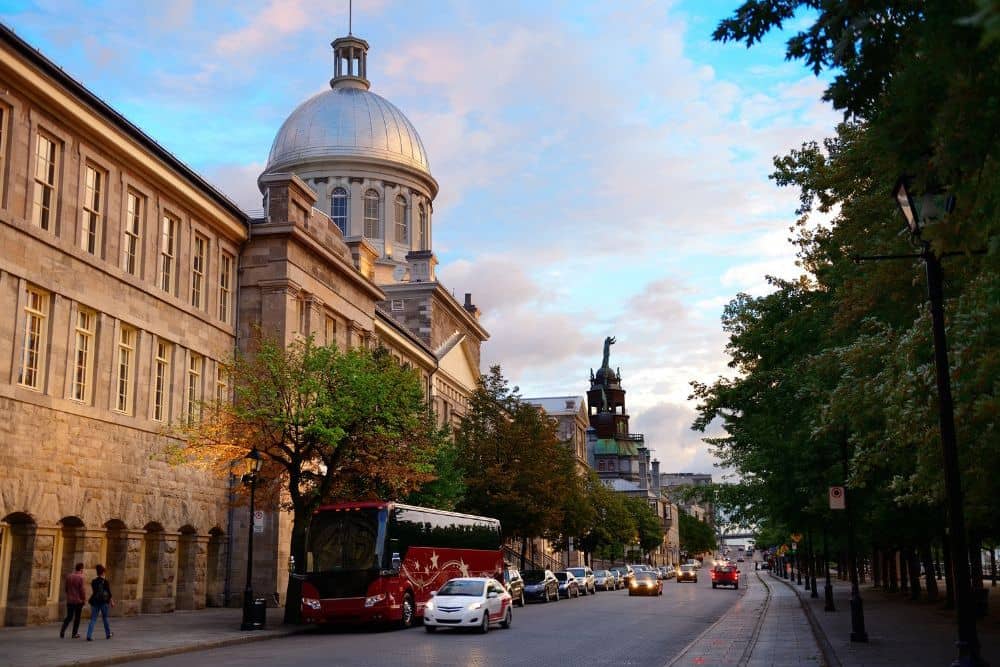 Disclosure: Some posts on this site contain affiliate links. Read our full disclosure.
Now, we've previously covered itineraries for one day and two days in Montreal. But what about if you're staying for a little bit longer? (You lucky thing!) Fear not, because today I'm sharing the perfect Montreal itinerary for three days and four days in this beautiful city.
As you will soon see, you can fit a lot of the best things to do in Montreal into this limited time frame, no matter what time of year you visit. Yes, I've included options for both winter and summer Montreal activities.
So hit the ground running and I hope you enjoy your trip, whether you have 4 or 3 days in Montreal.
Montreal Itinerary 3 Days
Let's plan a trip to Montreal and start with what to see in Montreal in 3 days. I promise you can see the best of Montreal in 3 days.
Day 1
I suggest allocating your first day to exploring Old Montreal and the Old Port, as these areas boast the most charming historical and architectural significance in Montreal. They're also conveniently situated adjacent to each other, so make a perfect starting point.
Old Montreal Landmarks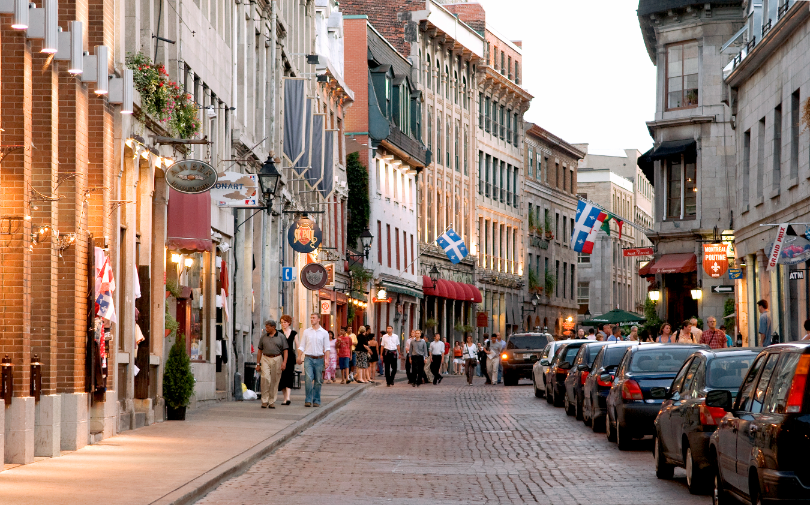 Old Montreal is most definitely Montreal's prettiest and most historical area. Its streets are perfect for ambling through, taking memorable pictures and soaking in all of Montreal's beauty firsthand. As a walking itinerary, I suggest you stroll through Rue St-Paul, Rue St-Amable, Rue Saint-Vincent, Place Jacques Cartier and Rue Notre-Dame. If you love architecture like I do, you're sure to appreciate the experience. Most of these streets also boast a plethora of interesting boutiques, for those with a penchant for souvenirs.
Next, you're going to want to visit Notre Dame Basilica and Marche Bonsecours. These are my two favourite Old Montreal landmarks.
The former is an emblematic heritage edifice (which also serves as an active place of worship) that is annually frequented by nearly one million visitors. Depending on the season, you can also catch the dazzling AURA light show at the Basilica, which combines modernity and spirituality in a breathtaking way.
The latter, inaugurated in 1847, is recognized as one of Canada's 10 finest heritage buildings. The market hosts 15 boutiques featuring top-quality "made in Quebec" creations and its terraces and restaurants are open during the warm season. For many, myself included, the Marche Bonsecours is an essential stop on any visit to Old Montreal.
Good coffee in Old Montreal: Cafe Olympico
Good breakfast in Old Montreal: Tommy Cafe
Good Ice Cream in Old Montreal: Mlle Catherine
Science Center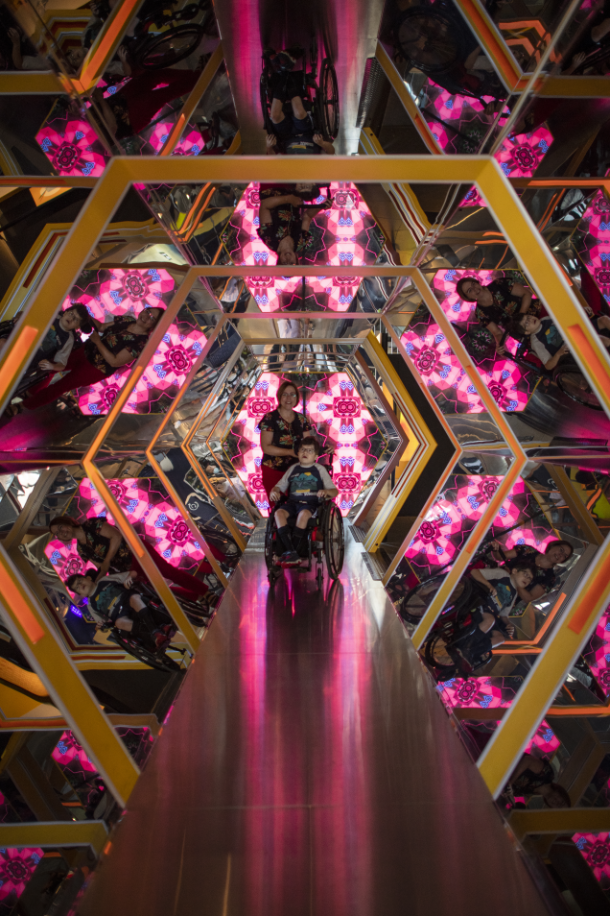 In my opinion, the Science Center is one of the most fun places to visit in Old Montreal. Whether you're with your family, friends or solo, there's always something cool to learn and do. It's the perfect place to visit on day one because it's just steps away from the Old Montreal landmarks. The Science Center is also home to an IMAX theatre, which regularly shows interesting and educational films on a larger-than-life screen.
Old Port
In the evening, I suggest you head over to the Old Port and ride the Ferris Wheel at sunset to soak in the view. After, you may want to catch a performance of the world-famous Cirque du Soleil. Did you know this world-famous troupe was actually founded in Quebec? All the more reason to catch one of their stunning shows while they're in town. Check out their performance schedule on the website.
If you're visiting Montreal during the summer, you're going to want to catch the International des Feux Loto-Quebec – an annual fireworks competition. The best place to watch is the Clock Tower by SOS Labyrinthe (a giant indoor maze). The fireworks display is free, but make sure you arrive early to get a good view.
Other must-visit activities in the Old Port are the zipline (seasonal) and ice skating (one of my top things to do in Montreal in winter). After all of this excitement, it'll be time to head back to the hotel and rest up as another perfect day in Montreal awaits.
Day 2
When you're in Montreal for three days, I suggest heading north on day two to explore another part of Montreal that's beautiful in its own right: Mont-Royal and Downtown Montreal. If you're planning on using transit to get around (an excellent solution as Montreal's metro system is one of the best in North America), grab a Montreal 3-day metro pass.
Mont-Royal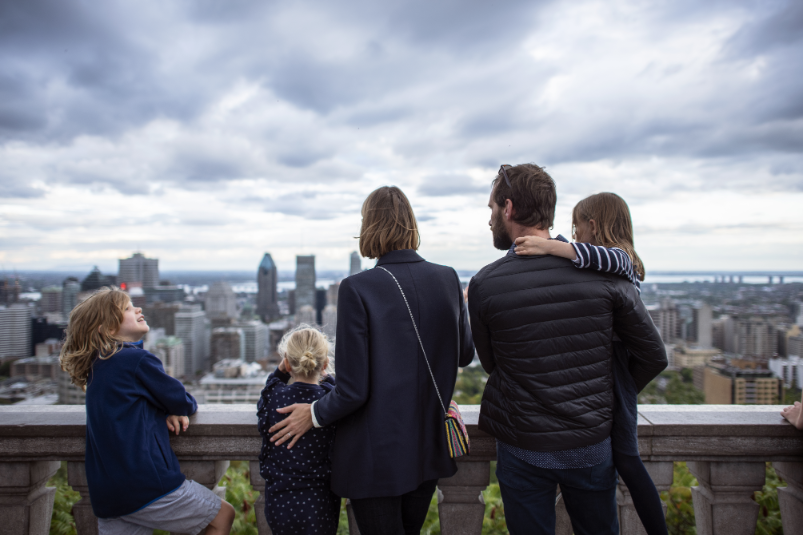 This natural landmark is one that I keep going back to even after living here for 15 years. Whatever the season you visit, the "mountain" is a rich natural place located in the middle of this vibrant and exciting city. One of my favourite spots here is the Mont-Royal Outlook, where I can see the entire downtown area in all its splendour.
After visiting the outlook, head over to Beaver Lake, where you can enjoy ice skating, snow tubing and cross-country skiing in winter and nature hikes, bird watching and boating in summer. These outdoor activities are all perfect things to do on your three-day stay in Montreal.
After visiting Mount Royal Park and sipping on a hot chocolate or grabbing a quick sandwich and ice cream (I recommend the historical Maison Smith or Chalet du Mont-Royal), it'll be time to descend the Grand Stairs of Mont Royal to move onto the next stop on day two of our three days in Montreal itinerary: the bustling Downtown.
Downtown
If you want to see Montreal's finest downtown campus, you can head east after getting down from the mountain and walk through McGill Campus. Having attended this school, this is the route I always take and I never cease to be amazed by the campus' beautiful architecture (founded in 1821).
Whether you are trying to warm up from your winter activities on Mont-Royal or you simply want to do a little bit of afternoon shopping, I suggest you check out the Sainte-Catherine Underground City. The Underground City is a series of interconnected malls that basically span the entirety of downtown. There's no shortage of shops and restaurants here, so it provides everyone with the ideal shopping experience. My personal favourite stores on Sainte-Catherine are The Bay, Holt-Renfrew, Apple Store and Indigo.
Quartier des Spectacles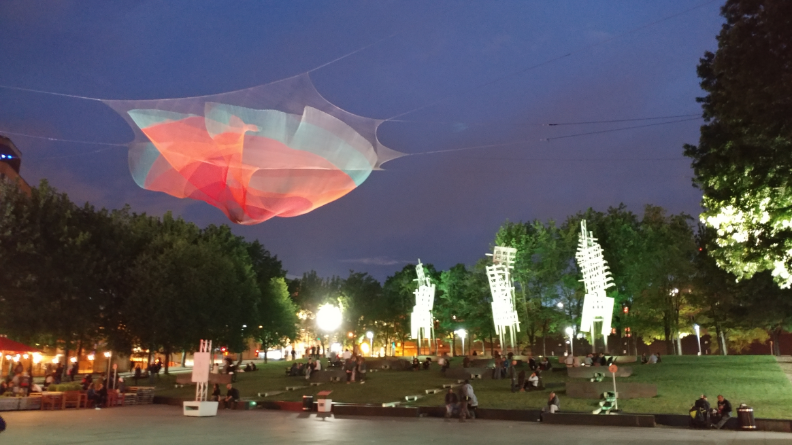 For the evening of day two (if you're lucky enough to be visiting the city during the festival season), I recommend catching a live music performance at either Festival de Jazz, Les Francophiles or Les Nuits d'Afriques. If you're visiting Montreal in winter, there is Le Grand Marche de Noel and ice skating at the newly inaugurated Esplanade Tranquille to choose from.
As for non-seasonal activities, I suggest visiting the Musee des Arts Contemporains or catching a movie at Cinema du Parc. These are all things that I love to do, so you know they are locally approved. I'm sure your three days in Montreal have been jam-packed with fun activities so far, so head back to your hotel and rest up because there's another perfect day waiting for you tomorrow.
Day 3
For day three, I want you to head east to one of my favourite parts of Montreal: the beautiful Olympic Park and its extensive Espace Pour la Vie. All of the places I mentioned are close together, so it makes sense for you to see them all in one day.
Espace Pour la Vie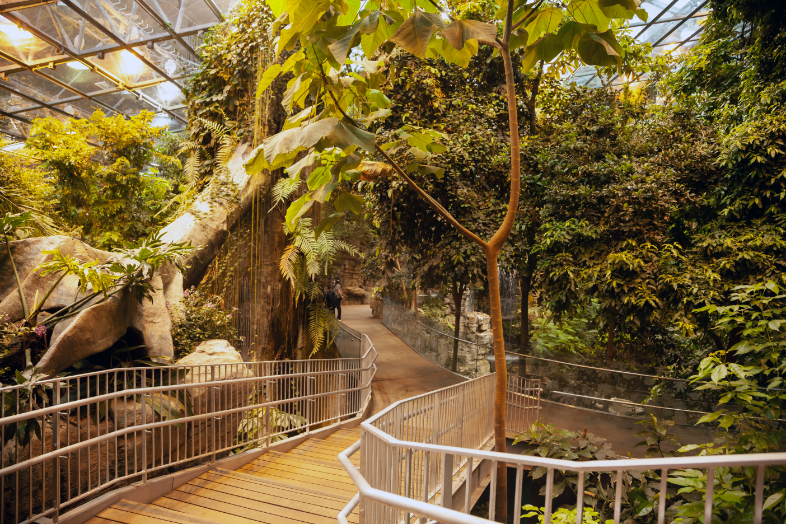 Espace Pour la Vie is the name given to the agglomerate of wonderful places to visit around Olympic Park. After taking some time to look at the unique architecture of the 1976 Summer Olympics Complex (exit at Pie-IX metro station), you can choose from any one of the four complexes that offer incredible insights into the natural world.
The Botanical Garden (best to visit in summer) spans 75 acres and features an impressive array of plant species from various global regions. It also includes thematic gardens, such as the Japanese Garden and the Chinese Garden; each designed to reflect the cultural and horticultural diversity of their respective origins.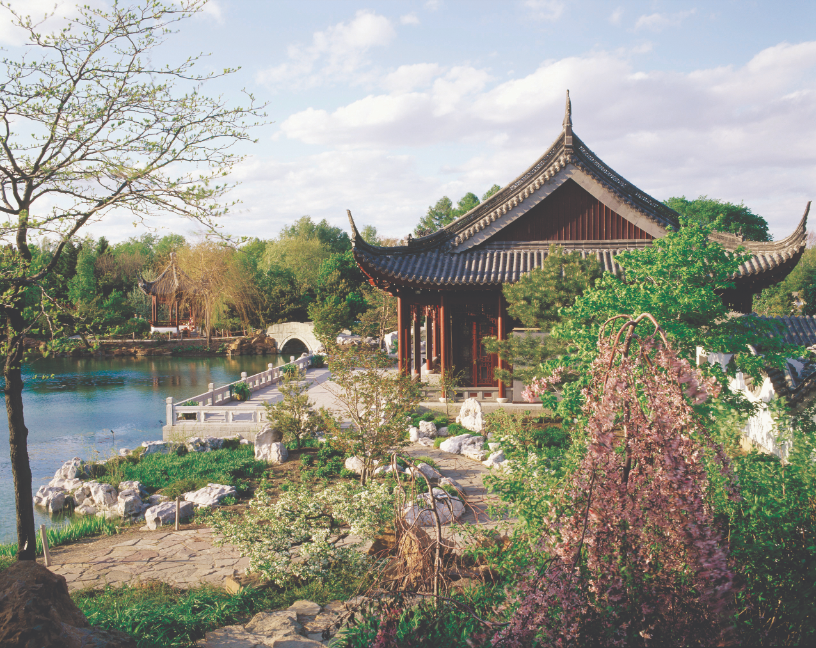 The Biodome recreates four distinct ecosystems found in the Americas, allowing you to immerse yourself in environments like the tropical rainforest, the Laurentian maple forest, the Gulf of St. Lawrence and the Sub-Antarctic Islands. I suggest this immersive experience if you love to observe and understand the relationships between various plant and animal species within each ecosystem. The Biodome (along with the Planetarium and Insectarium) was completely renovated in the past few years.
The Insectarium showcases the fascinating world of insects, boasting an extensive collection of live and preserved specimens. Here you can learn about the essential roles insects play in ecosystems, as well as their diverse behaviours, adaptations and ecological importance.
The Rio Tinto Alcan Planetarium offers captivating shows and interactive exhibits that explore astronomy, space exploration and the wonders of the universe. With its cutting-edge technology and immersive presentations, you'll have the opportunity to marvel at the cosmos and expand your understanding of the universe.
My favourite? The Insectarium and Montreal Botanical Garden. But, as you can see, Espace Pour la Vie is a must during your 3 days in Montreal.
Neighbourhood Visit: Plateau Mont-Royal or Mile End
A Montreal itinerary for 3 days or 4 wouldn't be complete without a visit to the vibrant neighbourhoods of Plateau Mont-Royal and Mile End. Both of these areas are a short metro ride from Espace Pour la Vie. Just hop on the green line, transfer at Berri-Uqam (orange line, Montmorency direction) and get off at Mont-Royal.
If you're visiting during the summer, you'll be able to catch the pedestrian street fairs on Mont-Royal and Saint-Laurent. These are usually very fun as all the restaurants are selling street food, the shops have great sidewalk sales and it's the perfect place for people-watching. While you're here, make sure to check out Saint-Viateur Bagel, Schwartz's Deli and Romados.
Dinner and Spa
As you wind down from a full day of adventuring, why not treat yourself to a relaxing dinner and a spa? This is the perfect evening plan if you have 3 days in Montreal in winter. We've already listed the best spas in Montreal, but my top recommendations include Bota Bota (Old Montreal), Scandinave (Old Montreal) and Spa William Gray (Old Montreal).
Day 4
If you have 4 days in Montreal, here are lots of suggestions to make the perfect Montreal itinerary for 4 days.
La Ronde (summer)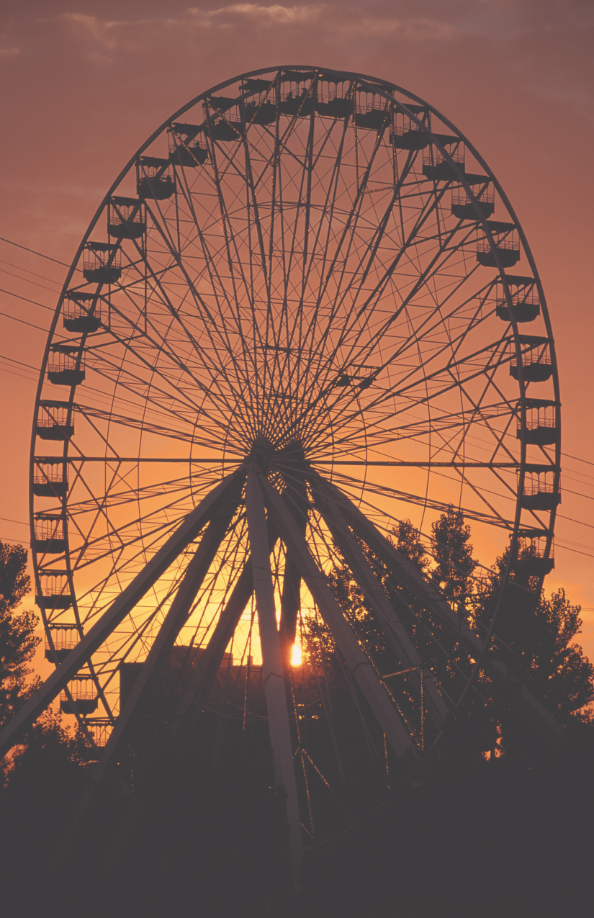 La Ronde is a Six Flags amusement park in Montreal, Canada. Here you'll find thrilling rides, roller coasters, entertainment shows and attractions for all ages. If you're looking for a thrill-seeking adventure, definitely consider checking out La Ronde.
Saute-Moutons (summer)
Saute-Moutons in Montreal is a jet boat ride on the Lachine Rapids. I did this when I was a kid and I still remember the exhilarating waves and splashes while admiring the city's skyline. It's a unique and adventurous way to enjoy the Saint-Lawrence River.
Parc Jean-Drapeau (year-long)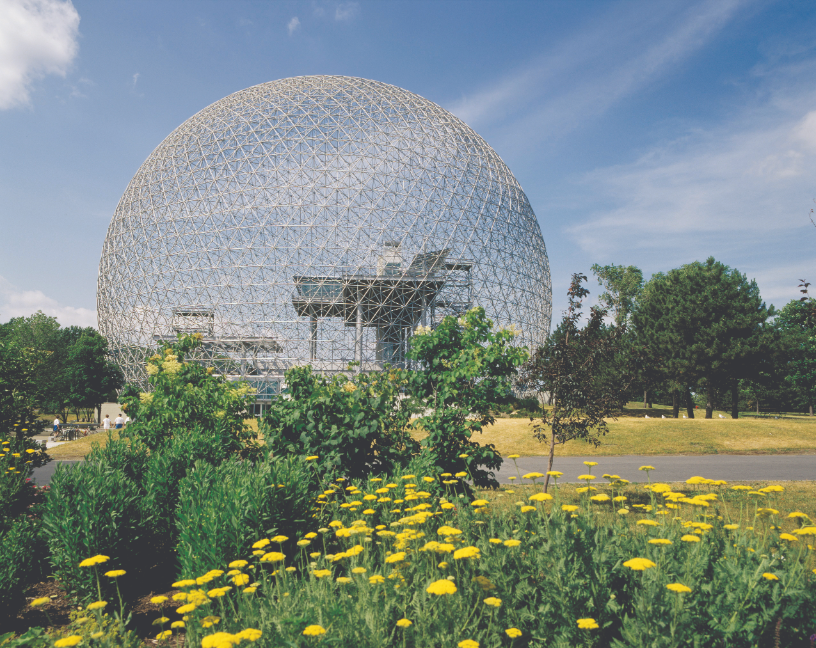 An interesting anecdote about this "island off the island" is that it was built using the stones that were excavated during the construction of the Montreal metro system. Originally serving as the hub for Expo 67, today this park is home to many activities enjoyed by Montrealers and tourists alike.
Things I suggest you do while here include attending a festival such as Piknic Electronik, Osheaga, and La Fetes des Neiges. Year-round, you can also check out Biosphere It's easily accessible by transit, just get off at Parc Jean-Drapeau on the yellow line.
Atwater Market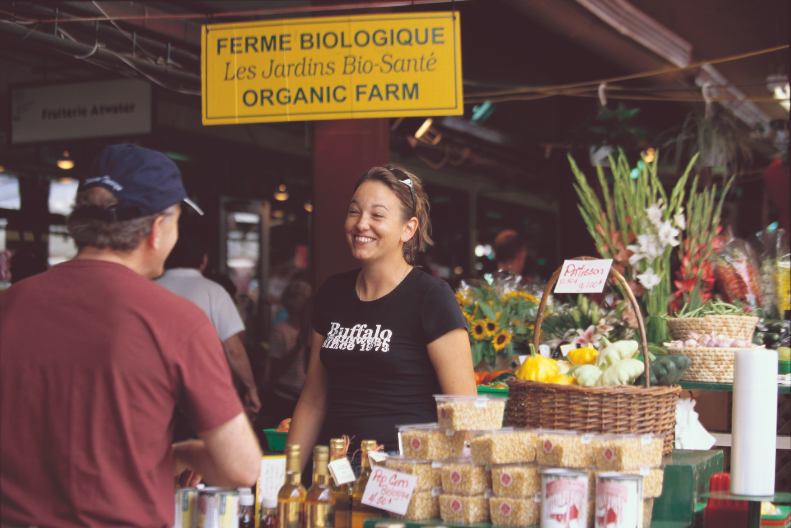 You could also round up your Montreal trip by visiting the Atwater Market, one of the city's largest open-air markets (along with Jean-Talon Market and Marche Maisonneuve).
What I like about Atwater Market (apart from its wide array of farm-fresh and locally grown produce), is how close it is to the Lachine Canal. This is one of my favorite spots in the city as it simply embodies everything I love about Montreal. The laid vibes, the beautiful scenery, the bike paths and the rentals make it the perfect spot to relax and enjoy the scenery.
A visit to the Atwater Market and Lachine Canal is, in my opinion, a perfect conclusion to a beautiful 4-day trip to Montreal.
Where to Eat in Montreal
Whether you're in Montreal for four days or three, you're going to need to eat! Fortunately, Montreal is well-known for its restaurants. As someone who loves to eat out at classic spots and try out new offerings, here are a few of my must-visit places if you're looking for an amazing meal and experience.
Au Pied de Cochon (Plateau)
Schwartz's Deli (Plateau)
L'Express (Plateau)
Beauty's Luncheonette (Plateau)
Joe Beef (St-Henri)
Gaspar Brasserie Française (Old Montreal)
Le Club Chasse et Pêche (Old Montreal)
Restaurant Bonaparte (Old Montreal)
Salumi Vino (Old Montreal)
Modavie (Old Montreal)
How to Get Around Montreal
Thanks to the metro system, Montreal is a very easy city to get around. Everything on this itinerary is a walkable distance from one of the many stops. Montreal is an extremely transit-friendly city.
I highly suggest buying the 3-day or weekly metro pass the STM offers. You'll certainly end up saving a lot of money this way as you hop in and out of the metro on your 3-day Montreal itinerary. 
Here's how to get from Montreal airport to downtown as well.
Where to Stay in Montreal
We've previously published a guide to the best hotels in Montreal, but here are my top picks depending on your budget:
M Montreal is an award-winning hostel for budget travellers. In fact, it's been named the best hostel in Canada and it's perfectly located in Old Montreal.
Hotel William Gray is undoubtedly one of Montreal's most popular hotels and it's great for couples travelling on a mid-range budget.
Ritz-Carlton Montreal is the epitome of luxury if you've got cash to splash.
Is 3 days in Montreal, Canada Enough?
Yes, you can easily see the best of Montreal in three days, because all the activities are so close to each other. Of course, a longer stay will afford you more time to explore. But three days in Montreal is definitely suitable for seeing most of the landmarks and hot spots.
How Many days in Montreal is Enough?
The ideal duration for a stay in Montreal is 3 to 4 days. This number is enough for you to visit most of the city's landmarks. However, considering not everyone has the same pace when travelling, you might need to consider a longer stay.
What is the Best Time to Visit Montreal, Canada?
The best time to visit Montreal, Canada is during the summer. This is when the city, its massive outdoor music festivals and its lush and green parks truly wake up. Visiting during the winter is also a good time as the city becomes a winter wonderland.
Final Words
So whether you have 3 perfect days in Montreal or 4, I hope this Montreal itinerary gives you plenty of ideas and inspiration. If you've ever wondered what to visit in Montreal in 3 days, we can safely say this blog post provides a comprehensive answer. Montreal is truly a beautiful city with something for everyone in every season.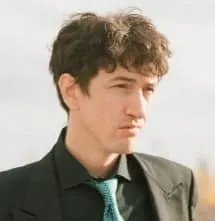 About the Author
Joshua is our Montreal expert. He has been living in Montreal for over 15 years. He is passionate about sharing his love for Montreal and some local tips with our readers.