13 Unbeatable Things To Do in Montreal in November
Our list of the best things to do in Montreal in November includes winter activities, indoor entertainment, the Christmas Market, the Santa Claus parade, a food festival and more.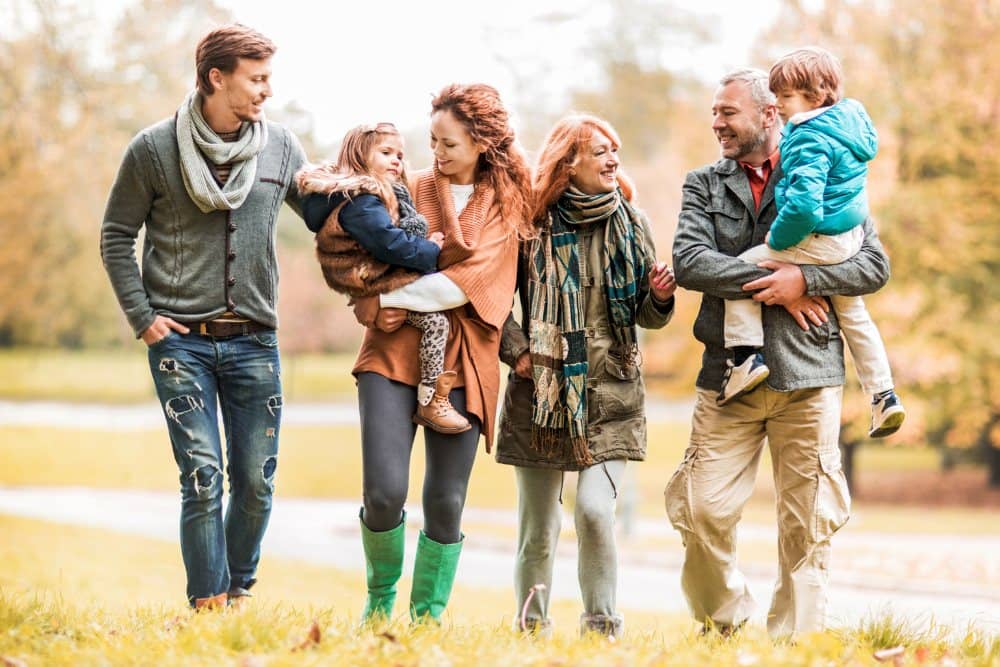 Disclosure: Some posts on this site contain affiliate links. Read our full disclosure.
If you're heading to Montreal in November and are looking for things to do, this list is full of great suggestions. We've spent quite some time combing through the various activities available during November so you don't have to.
The first thing you should know before visiting Montreal in November (and winter in general) is that daylight saving time means it gets dark very early. Locals tend to gravitate toward indoor activities, which as you'll see isn't a bad thing. Another perk of visiting Montreal in November is it's traditionally the first month of the holiday season.
Read more to discover the wide range of cozy and festive things to do in Montreal in November!
Things To Do in Montreal in November
Each section below focuses on a specific type of activity that's available in Montreal in November. As this is also the first month it typically snows, we've made sure to include a few wintertime activities.
What To Do in Montreal in November
1. Go to the Christmas Market
One of the most popular things to do in Montreal in November is shopping for gifts and souvenirs at the various Christmas markets. Although most of them begin in December, the Great Montreal Christmas Market at Quartier des Spectacles typically starts in the last week of November.
2. Cosy Up at a Concert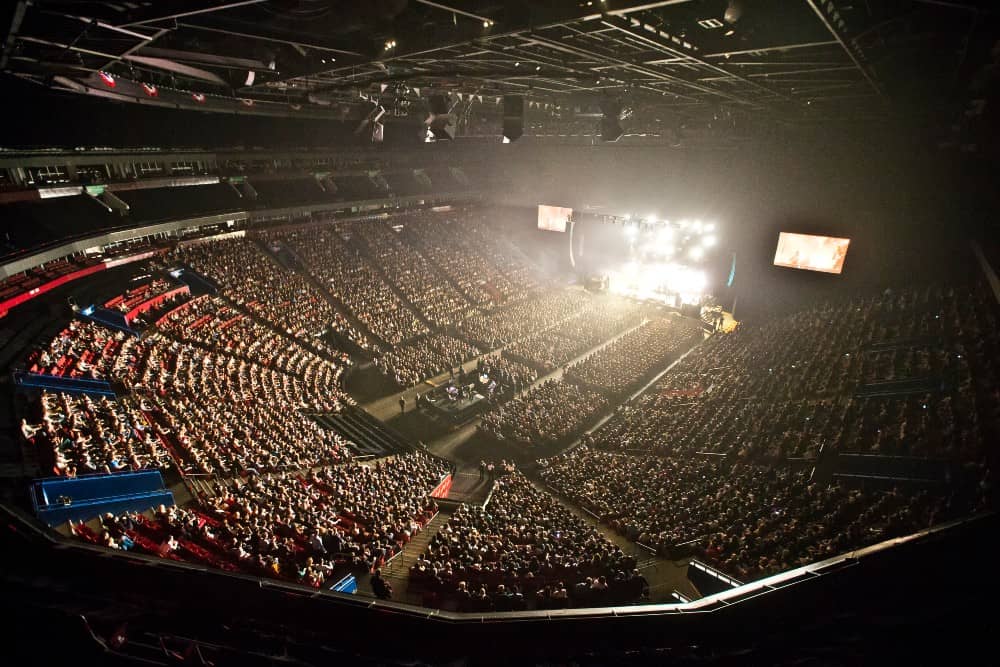 There's a long list of live music venues in Montreal. I suggest you check out the calendars of the Bell Centre, MTelus and Beanfield Theatre as they consistently offer high-quality indoor entertainment.
3. Visit an Art Museum
Thinking about what to do in Montreal in November and interested in the arts? Spending a day or evening seeing an exhibition at an art museum is an excellent option. The Montreal Museum of Fine Arts and the Museum of Contemporary Art are two popular art museums in Montreal.
4. See a Performance by the Montreal Symphonic Orchestra
It starts getting dark very early in Montreal in November (we're talking before 5 pm). So head indoors to experience a performance by the Montreal Symphonic Orchestra while you're here.
Free Things To Do in Montreal in November
5. Witness the First Snowfall
Very often the first snowfall in Montreal occurs in November. It's a magical thing to be walking in this beautiful city – either Downtown, in the Old Port or around the Plateau – watching thick snowflakes slowly fall and cover the city streets. A romantic and relaxing walk in this context is one of the most memorable free things to do in Montreal in November.
6. Play in the Snow
Play in the snow at one of Montreal's many large and inviting public parks. While this can also be done in December and other winter months, the snow is generally the best after the first storm. My favourites are Mount Royal Park, Jeanne-Mance, Parc La Fontaine, Laurier and Jarry.
Events in Montreal in November
7. International Documentary Festival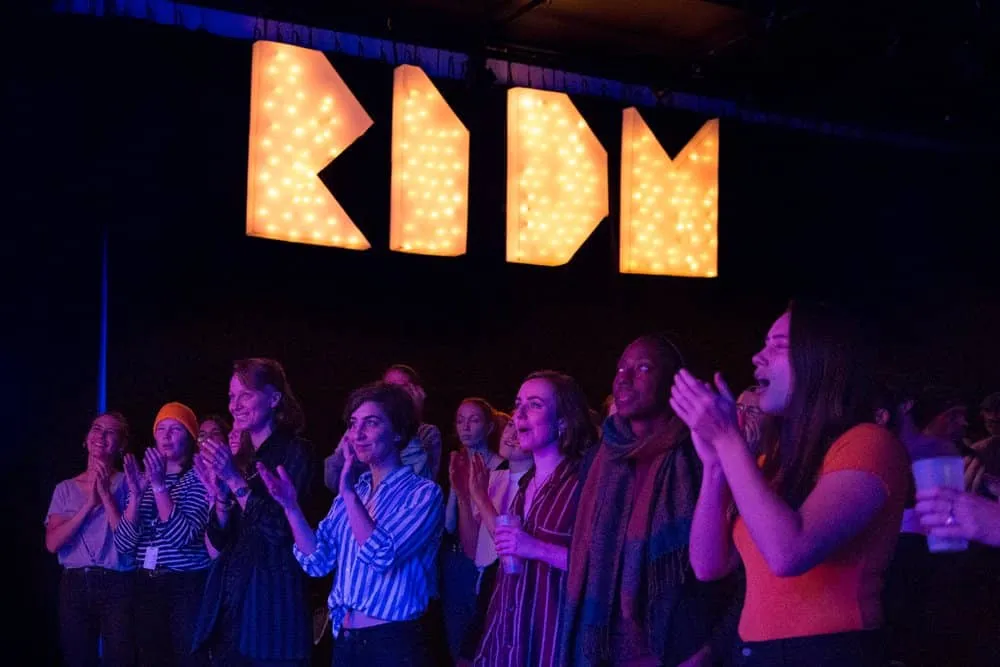 The Montreal International Documentary Festival (RIDM) is one of North America's premier documentary film festivals. It showcases approximately 100 Canadian and international documentaries annually. Forum RIDM, its industry event, is Quebec's sole documentary forum. Visit their website for the full schedule.
8. MTLaTABLE
This November event is a favourite for local foodies. Over one week, Montreal's best restaurants offer their finest dishes at a reduced price. It's an exciting way to discover the many tastes of Montreal's decadent restaurant culture. Visit their website for a full list of restaurants. Reservations are highly encouraged.
Family Activities in Montreal in November
9. Santa Claus Parade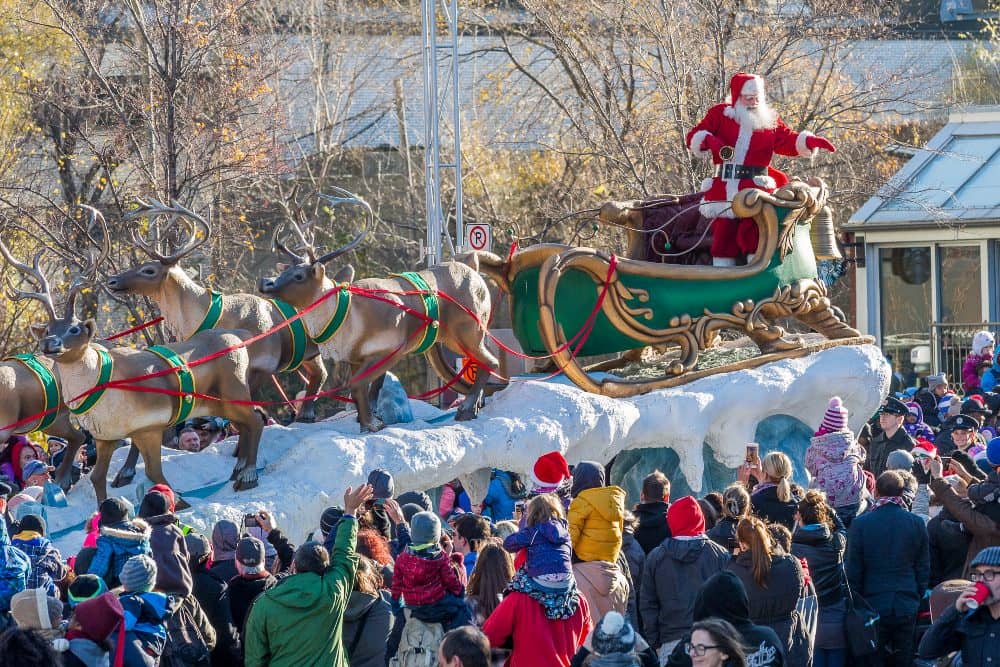 In 2023, Montreal's Santa Claus Parade will be held on November 25. This very popular parade has been going on for over 70 years. Each year, a cast of holiday characters descend onto Sainte-Catherine Street and enchant its attendees. This is a wonderful family activity to enjoy in Old Montreal in November.
10. Bagel Making Workshop
This intimate and interactive bagel cooking session is ideal for families with older children who enjoy cooking. Together, you can discover insider techniques for perfecting authentic Montreal bagels at home.
Weather in Montreal in November
November in Montreal is definitely when things start getting cold. You're going to want to bundle up to thoroughly enjoy your time here.
What To Do Elsewhere in Quebec in November
11. Road Trip to the Eastern Townships
It commonly snows earlier in the Eastern Townships than it does in Downtown Montreal. If you want to escape the city for a day, the Townships aren't far away. The region is complete with pretty villages, gorgeous landscapes and great restaurants such as Taverne 1855, Beat & Betterave, Arvida and Maison Boire.
12. Mont-Tremblant
If you have extra time, Mont-Tremblant is the perfect place for a weekend trip while visiting Montreal in November. The lovely resort town has lots of great activities and attractions year-round. But what makes it special is it's 2.5 hours north of Montreal. This means it also typically has snow earlier than in the city.
13. Quebec City Toy Parade
Quebec City's 2023 Christmas Parade, called the Toy Parade, will be held on November 11th. This annual parade is magical in all aspects and is worth the trip to Quebec City if you have young children. Your entire family will be enchanted by the characters, dancers and musicians the parade offers.
So, if you want a magically snowy winter escape early on in the season, visiting Montreal in November is a safe bet. Plus if there's no snow on the horizon, you can always go searching outside of the city. Then you can defrost at one of Montreal's many fun indoor activities.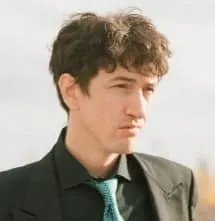 About the Author
Joshua is our Montreal expert. He has been living in Montreal for over 15 years. He is passionate about sharing his love for Montreal and some local tips with our readers.