Best Ways to Travel from Montreal Airport to Downtown and Old Montreal
My tips on how to commute from the Montreal airport (YUL) to Downtown Montreal and other areas of Montreal.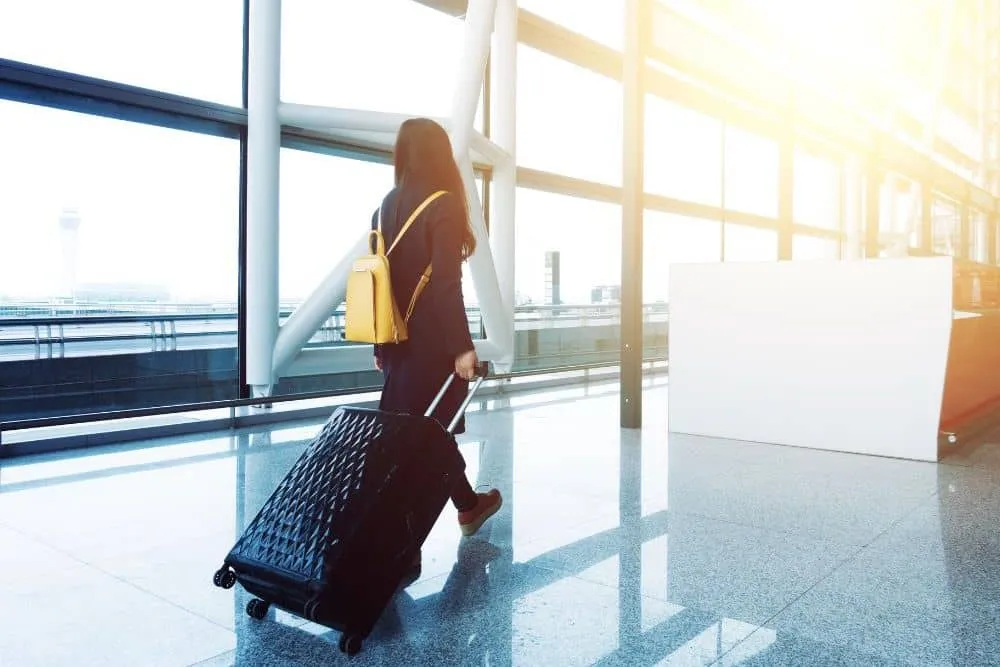 Disclosure: Some posts on this site contain affiliate links. Read our full disclosure.
If you're coming to Montreal, chances are you'll be landing at YUL, Montreal's International airport. The Pierre-Elliot Trudeau (YUL) airport is the main airport in Montreal and the largest airport in the province of Quebec.
Staff at the Montreal airport are fully bilingual (I've actually come across a few that speak better English than French). All signage in the airport is also bilingual in English and French.
Here are the best ways to commute from the Montreal airport to Downtown Montreal (including the Old Montreal).
Related: Finish planning your trip with my guide on where to stay in Montreal. It includes tips on the best areas to stay in Montreal and accommodation options at different price points!
Taxi From Montreal Airport to Downtown
Only taxis with an airport pick-up license are allowed to operate at the Montreal airport. These taxis are required to offer a flat price for drop-off into a set zone of Montreal (which includes Downtown and the Old Montreal).
Why take a taxi
Taking a taxi from the Montreal airport is generally the fastest way to get to your destination. You don't need to order a taxi in advance for pick-up at the Montreal airport. There is a constant flow of taxis coming to the pick-up point outside the terminal.
All taxis accept cash in Canadian dollars, credit cards and debit cards.
how much is a taxi from Montreal airport to Downtown?
A taxi from the Montreal airport to downtown Montreal costs $49.45 during the day (from 5AM to 11PM) and costs $56.70 during the night (11PM to 5AM).
Many Quebecers will leave a tip to their taxi drivers, in the order of 10%-15% of the cost of the ride.
Where Are taxis Waiting At the Montreal airport ?
All signage in the terminal is bilingual (French and English) and directions to the taxi queue also include a visual icon for "taxi". It is easy enough to follow those directions. Expect a 4-7 minutes walk from the baggage carrousel.
When you take a taxi from the Montreal airport, part of the queue is outside. During the colder months (December – March), you might want to have some warm clothes within reach.
Uber in Montreal Airport
Why Uber from Montreal Airport
Uber is a fast and economical way to travel from YUL to Downtown Montreal. In my experience, an Uber can be up to $12 cheaper than a flat-rate taxi from the Montreal airport to the Old Montreal. It's always worth comparing.
An Uber will get you to your destination as quickly as a normal taxi would, but the wait time for an Uber varies throughout the day. In periods where there is no queue for a flat rate taxi, I personally prefer that option.
Car Rental at Montreal Airport
Renting a car in Montreal will allow you to check out every corner of town, drive to Tremblant or Quebec City, and go on day trips near Montreal.
Which car rental Companies operate at the Montreal Airport?
The following car rental companies have a rental office directly at the Montreal airport:
Alamo
AVIS
Budget
Dollar
Enterprise
Hertz
National
Thrifty
You can compare prices for a car rental from YUL airport here.
Private Transfer From Montreal Airport
The easiest way to get from Montreal airport to downtown is with this Private Airport Transfer. It's a seamless experience, where you pick the vehicle and destination and the company will provide you with the driver's info and meeting point. Once you arrive, you can also communicate with the driver via WhatsApp or text message if needed. Personally, I love the extra support and communication.
Bus From Montreal Airport to Downtown (line 747)
The cheapest way to travel from the Montreal Airport to Downtown Montreal is by bus. Montreal's airport bus line number is 747 (yes, like the Boeing plane) and it is operational 24/7. The bus stop is easy to find with signage inside the terminal guiding you accordingly.
There are two ways to pay:
Cash (not convenient as you need the exact amount of $11

in coins

)
Ticket purchased in the terminal (same price of $11). The benefit of buying your 747 bus ticket at one of the four vending machines is that you can pay in cash or with a credit or debit card.
The vending machines are easy to find, with one being located close to the bus pick-up point (door 28), inside the terminal.
747 buses are equiped with luggage racks. You can find more information about this bus line here.
Final Words
Private transportation from Montreal airport and limos are also an option, but they come at a higher price point. But as I am yet to try those myself, but once I do, I will report back on my experience. In short:
Take a taxi if you want to keep things simple and quick. There is no need to book in advance.
Take Uber if you want to save money (price is variable though so make sure you compare with a flat rate when you're ready to be picked-up)
Take the 747 bus for less than $4 if you're on a budget.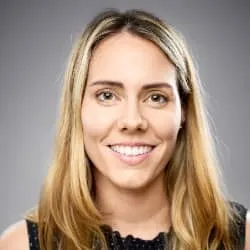 About the Author
Anne was born and raised in Quebec City. She is our resident expert for the city of Quebec and other popular regional destinations such as Charlevoix and Gaspésie. Having travelled to every corner of the province with her children, she is also our expert for family related topics on Quebec Wonders.