14 Best Places For Live Music in Quebec City
Whether you're looking to see your favourite international performers or aspiring local singer-songwriters, here are the best places to live music in Quebec City.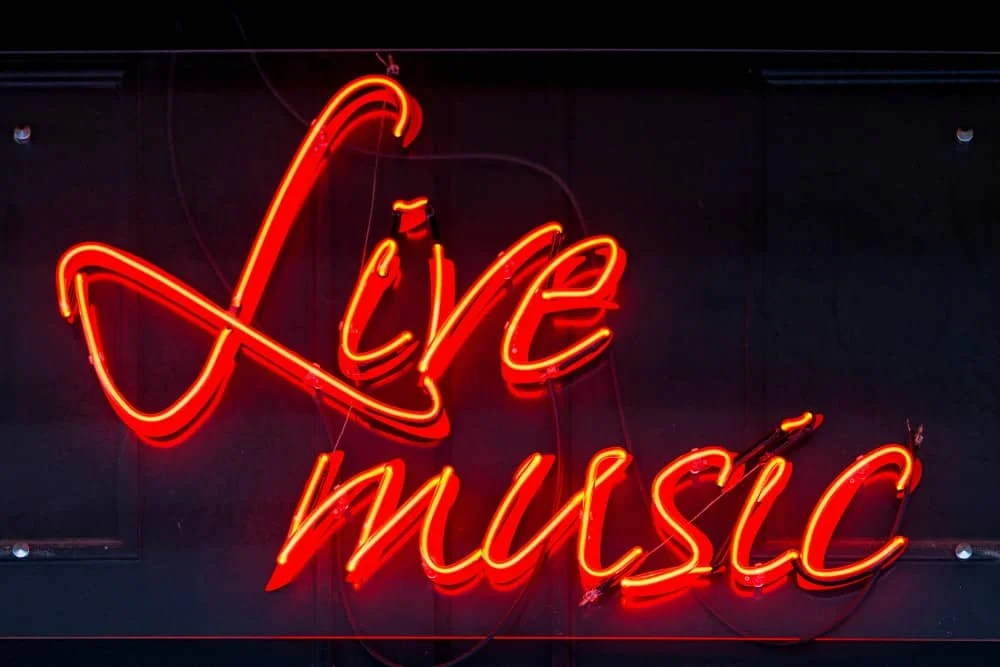 Disclosure: Some posts on this site contain affiliate links. Read our full disclosure.
There's a lot of great live music in Quebec City. Thanks to its rich cultural heritage, there are, fortunately, also a lot of different venues to choose from. This includes grand historic theatres, cozy bars, and fun restaurants. So whether you're a die-hard music fan or a casual listener, this list compiles the places to go for the best live music in Quebec City.
Best Quebec City Bars For Live Music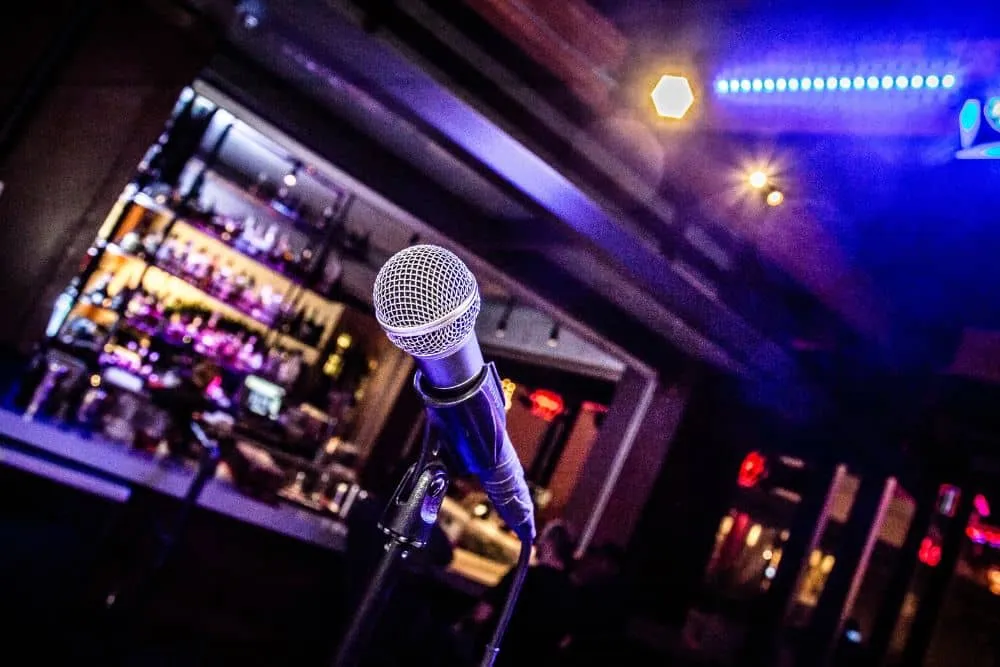 1. District Saint-Joseph
This Quebec City live music bar is a cultural hub in the centre of Saint-Roch. There's always a lot going on so you're sure to find something to your liking. This includes karaoke nights, festive bands, a weekly open jam night on Tuesdays and launch parties. They also have a kitchen (which closes at 10 pm) serving traditional yet elevated pub grub.
2. Scanner Bistro
This bistro is a mainstay when it comes to local Quebec City live music bars. It's where a lot of local musicians go to play and practice before graduating to larger venues. If you're a fan of metal and rock, I recommend checking out Scanner Bistro. Located in the Saint-Roch district, they regularly host concerts and offer a good selection of craft beer as well.
3. Le Pantoum
Le Pantoum is a newer addition to the large family of concert venues in Quebec City. Starting as an artist-run ''do-it-yourself'' venue, it quickly upgraded to a fully-fledged official music venue. They have the best equipment and regularly host touring Francophone pop, hip-hop and rock artists. What I like about Le Pantoum in Saint-Sauveur is that only the newest rising acts play here. Check out their calendar to plan your outing at this excellent Quebec City live music bar.
4. La P'tite Grenouille Ste-Foy
La P'tite Grenouille (Little Frog) is the most popular suburban Quebec City live music bar. Located in Ste-Foy, this means it's only a short drive (or taxi ride) away no matter where you're living or staying in Quebec City. This is the place to go if you feel like having an upbeat night filled with dancing. The atmosphere is festive and you can expect to hear a lot of great cover bands and original acts at this great Quebec City live music bar.
5. Bar Les Yeux Bleus
Are you a fan of live DJs, great cocktails and fancy club atmospheres? If so, then you'll want to check out Bar Les Yeux Bleus. It's one of the best venues for live music in Old Quebec City, period. Its charming speakeasy ambiance will surely help create memorable memories for you and your travel partners.
6. La Piazz
La Piazz is perfect if you're searching for free live music in Quebec City. Located in Old Quebec, it's a cozy late-night bar offering up-and-coming singer-songwriters alongside unpretentious drinks.
Restaurants With Live Music in Quebec City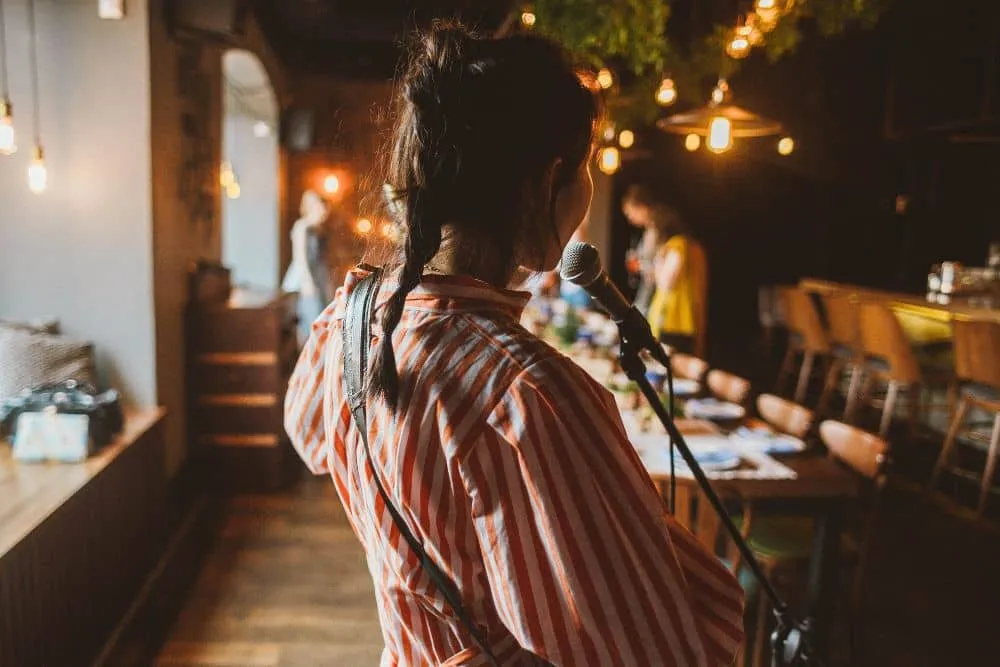 7. Pub Saint-Alexandre
Pub Saint-Alexandre is one of my favourite live music restaurants in Quebec City. Situated in charming Old Quebec, enjoy a variety of live music here every afternoon and evening. The traditional English tavern also serves top-quality pub grub. Enjoy your fish and chips and a pint of Guinness on the terrace in summer with live music from a local emerging artist as your backdrop. Check out their schedule to see upcoming performances.
8. Phoenix du Parvis
What I like about this restaurant is it combines two of my all-time favourite things: seafood and classic pop music. This Saint-Roch venue hosts some of the best live entertainment in Quebec City. The space is inviting and exciting, and there are pool tables and a dance floor later at night. Head here for free live music in Quebec City every day of the year.
Concert Venues in Quebec City
9. Theatre Capitole
Theatre Capitole is a historic theatre in the heart of the Old Town. It's a favourite among high-end visitors and locals because only the greatest Francophone singer-songwriters perform at this Quebec City concert venue. They offer an extensive range of high-quality musical entertainment.
10. Le Centre Videotron
This is Quebec City's largest music stadium and hosts only the best of the best. If a world-famous touring act is coming through Quebec City, chances are they'll be performing here. Their schedule is very diverse. But if you're a fan of massive international artists, I think you'll find something to enjoy.
11. Theatre Petit Champlain
Theatre Petit Champlain is a charming and intimate Old Quebec live music venue. It offers classical, folklore and traditional music performances. There are two things I particularly like about this concert venue. The first is they curate their concerts. So the shows are less frequent but of higher quality. The second is the intimate room size. Theatre Petit Champlain is relatively small and the close proximity between the artist and the audience will make you feel like you're attending a private performance. Here is their schedule.
12. Imperial Bell
Imperial Bell is a retro concert venue in Quebec City. Don't let its appearances fool you though, as their schedule has rock, rap, pop, traditional and singer-songwriter offerings. It's located in Saint-Roch and most artists perform in French.
13. Grand Theatre de Quebec
As the name suggests, this concert venue offers sophisticated music such as opera, classical, ensembles and popular songs. Located in Saint-Jean-Baptiste, here's their schedule.
14. Salle Albert-Rousseau
Salle Albert-Rousseau is one for the whole family. It offers musical comedies as well as comedy shows and popular local singers. Plan your next live music in Quebec City outing by looking at their schedule.
Live music in Quebec City is truly a treat for the ears. Take your pick between intimate concert venues, fun live music bars and casual restaurants.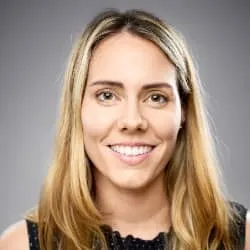 About the Author
Anne was born and raised in Quebec City. She is our resident expert for the city of Quebec and other popular regional destinations such as Charlevoix and Gaspésie. Having travelled to every corner of the province with her children, she is also our expert for family related topics on Quebec Wonders.