The 13 Best Venues for Live Music in Montreal
If you love live music, Montreal is the city for you. Here are the best places to listen to live music in Montreal.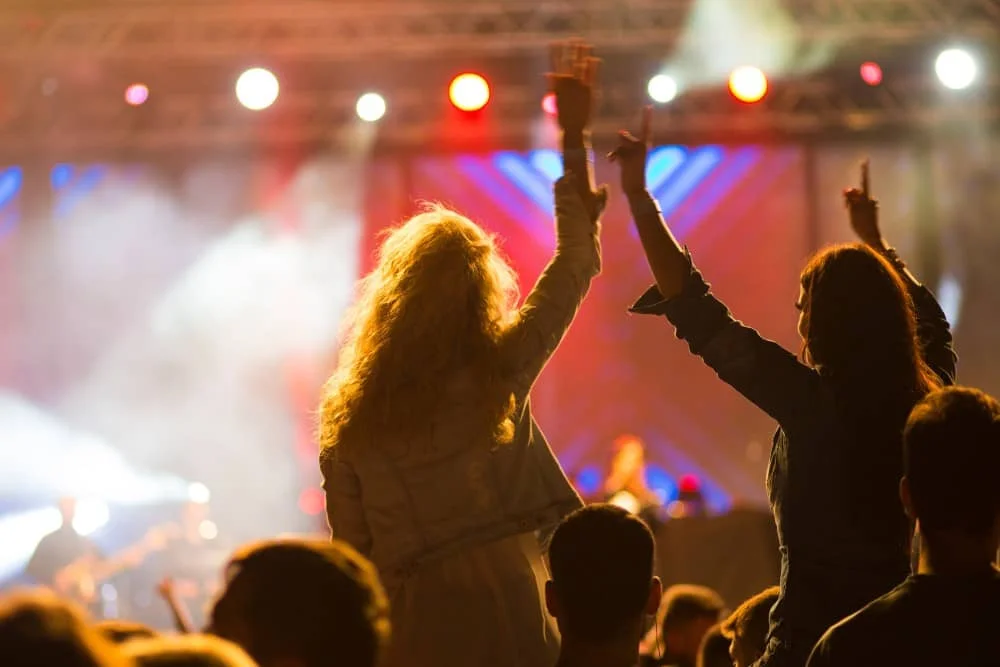 Disclosure: Some posts on this site contain affiliate links. Read our full disclosure.
Montreal is one of the best cities in the world for live music. Live music in Montreal and the music scene here in general are incredibly vibrant because Montreal is a national hotspot, welcoming troves of new musicians every year. I should know because I'm one of them. With its four universities, the city has a constant supply of talented musicians wanting to play their hearts out.
You'll find that many touring bands stop in Montreal because it's very close to other musical hubs like Toronto and New York City. There are big concert halls, intimate venues, restaurants with live music and even a stadium.
So if you love live music in all its forms, I suggest you keep reading to find out the best places to see live music in Montreal.
Best Live Music Bars in Montreal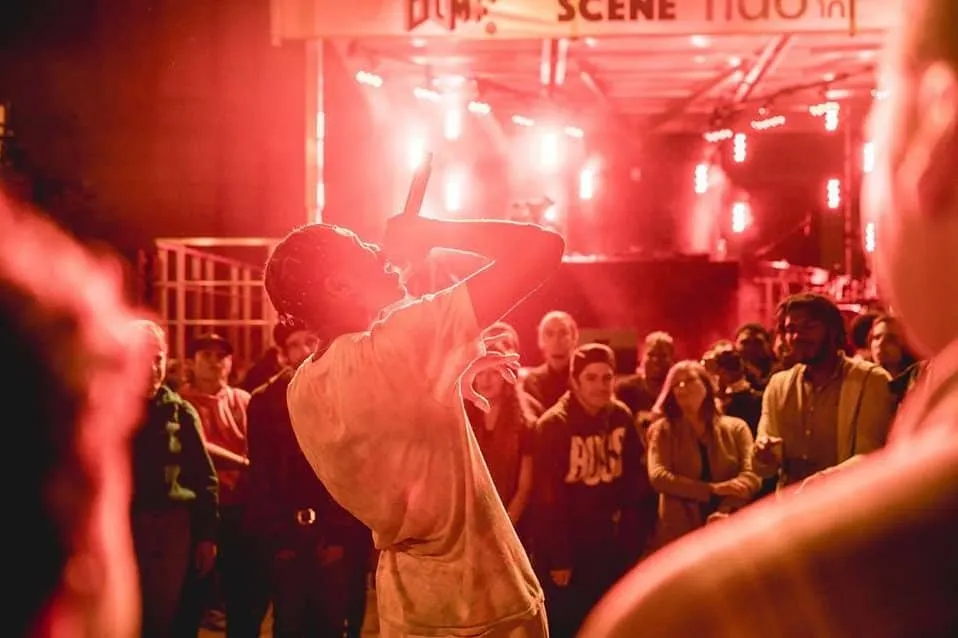 1. Turbo Haus 
Turbo Haus is an institution when it comes to bars with live music in Montreal. It's located in the Latin Quarter, which is right in the middle of Old Montreal and Le Plateau (two of Montreal's most vibrant neighbourhoods).
At Turnohaus, there are live bands in a side room from the bar almost every night and the atmosphere is very energetic.
Usually, punk and rock bands play here and some shows are free. Here's their list of upcoming events.
2. Bistro a Jojo
Another mainstay of bars with live music in Montreal is Bistro a Jojo. Also located in the Latin Quarter, this is one of the best blues bars in Montreal (if not the best).
It's super popular and caters to fans of country, blues and classic rock.They have live music seven days a week and an interesting selection of cover bands and original acts.
Some acts perform in French and some in English so check out their calendar to plan your outing at this live music bar in Montreal.
3. L'Escogriffe Live Music Bar in Montreal
One of my favourite live music venues in Montreal is Escogriffe Bar. I love how cozy the venue is on some nights whereas on others it's super lively. The staff is great and you can be sure to find both touring and local acts.
The main types of bands that play here are folk and rock. It's located in the Plateau on Rue Saint-Denis, which means that it's close to many other fine restaurants and live music bars in Montreal. This includes Quai Des Brumes, Rockette Bar and Bar Pow Pow.
4. Le Ritz PDB
Le Ritz PDB is one of the busiest bars offering the best live music in Montreal. It serves as the home base of well-established locals Blues Skies Turn Black.
The bands that play here are a mix of rock, punk, folk, pop and experimental. They also have late-night dance and DJ parties if that's what comes to mind when you think of live music bars in Montreal.
It's a bit off the beaten track, in a neighborhood called Mile-Ex (Blue line, De Castelnau metro stop). Here's their schedule if you're up for an adventure!
Restaurants With Live Music in Montreal
5. La Sala Rossa
Sala Rossa is a Spanish restaurant with live music in Montreal. The venue is located above the restaurant, which is worth a visit if you're a fan of tapas as their selection is to die for.
Sala Rossa is one of the best Montreal music venues as it's big enough to host popular touring bands and small enough to feel intimate and charming.
Here are the performance schedule and food menu for this Plateau area live music restaurant in Montreal.
6. Upstairs Jazz Bar & Grill
If you're looking for jazz bars in Montreal, I highly suggest you check out Upstairs Jazz Bar & Grill. This restaurant with live music in Montreal is one of the city's most respected institutions.
It's Downtown, so it's close to many excellent hotels. They serve casual Canadian food in a fancy atmosphere and most performances are free.
7. Modavie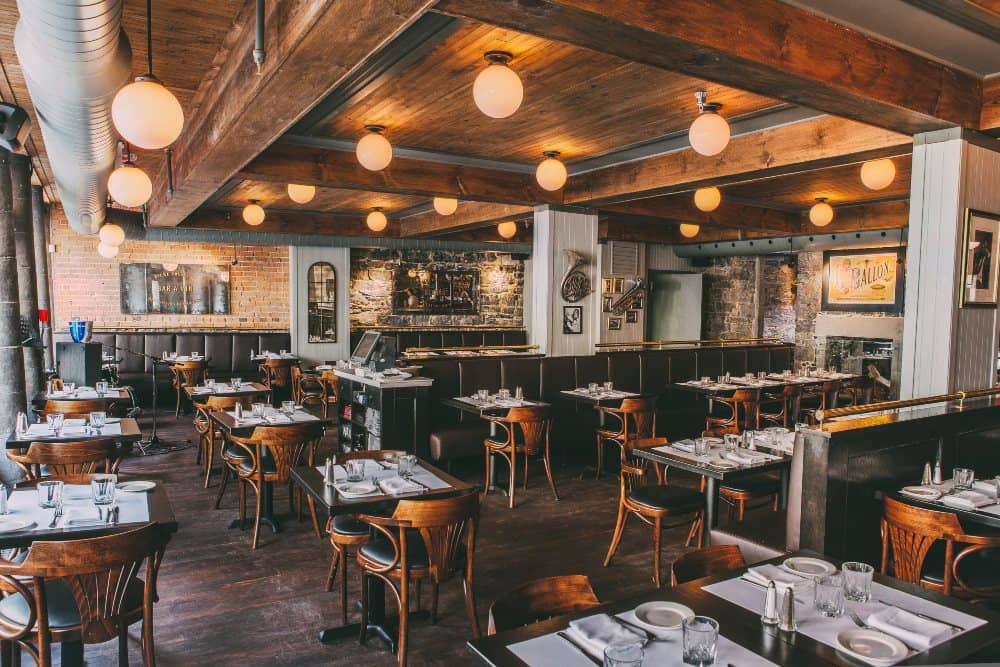 French food and jazz/blues music are the highlights of this restaurant with live music in Montreal. There's a lot to choose from performance-wise and they have music seven days a week, including during their weekend brunch.
If you're looking for live music in Old Montreal, you need to visit this classy yet casual restaurant.
8. Cafe Stash
This is a traditional Polish restaurant offering live music in Old Montreal. The key difference is that it's always a pianist performing, for a refined yet relaxed atmosphere.
One of the best places for free live music in Montreal, Cafe Stash has daily performances (yes, even in the off-season).
9. Le Depanneur Cafe
Le Dep Cafe is one of the most beloved Montreal live music venues. Every musician in Montreal has played at Le Depanneur Cafe at some point. If you stop by, you can enjoy a nice selection of sandwiches, wraps and salads.
It has acoustic performances every hour of the day. Located in the trendy Mile-End district, I've seen everything from traditional to folk to classical music performed here.
Concert Venues in Montreal
10. Fairmount Theatre
This concert venue in Montreal hosts all music styles, including popular touring bands. With a top-of-the-line sound system, the stage is ideally set up so fans can see performances from all three sides.
11. Places des Arts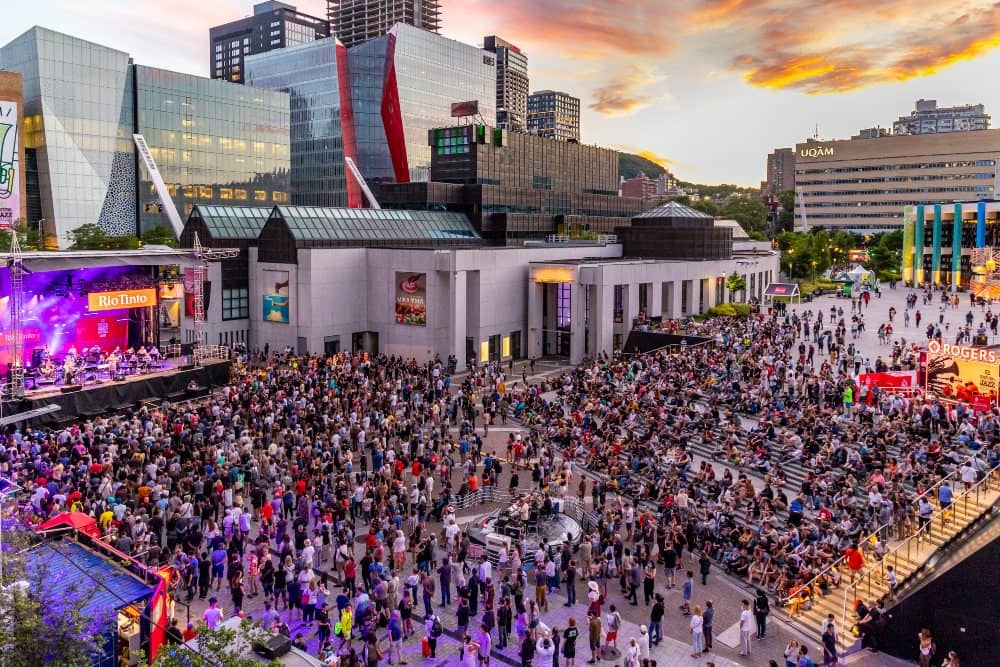 Place des Arts hosts most of the free summer music festivals in Montreal, as well as Montreal Symphonic Orchestra performances. Located downtown in Quartier des Spectacles, if you're travelling to Montreal you'll undoubtedly spend some time here.
12. Bell Centre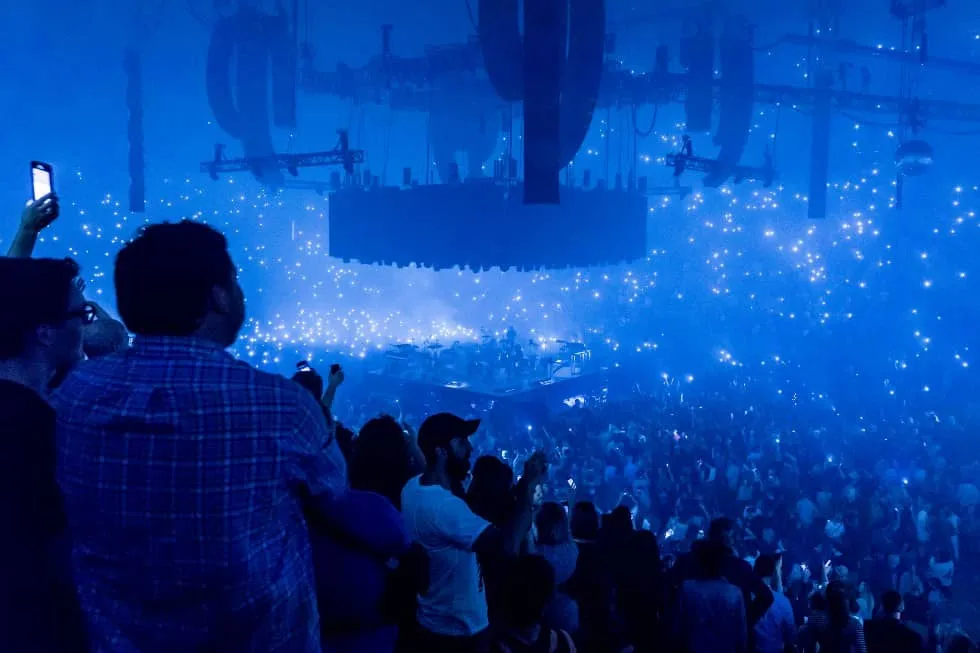 The largest stadium for touring bands in Montreal, the Bell Centre can hold thousands. It's where the biggest pop stars perform when visiting Montreal. It also hosts Montreal Canadiens hockey games. Here's the schedule for this Downtown Montreal music venue.
13. MTelus
Montreal's Metropolis was recently renamed MTelus. But it remains the city's second-largest music venue. Catch all of your favourite touring acts here from the balcony seating area or the standing section.
There are several bars inside and waiters make their way through the crowd during performances so you don't lose your spot. Here's the calendar.
So whether you want to chill and listen to an acoustic set, see your favourite band in concerts with thousands of other fans or visit the best Montreal jazz bar, there's a live music venue in Montreal made for you.
If you're visiting Montreal, check out our Montreal 4-day itinerary for activities you can enjoy during the day before live music at night.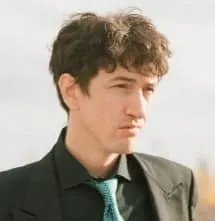 About the Author
Joshua is our Montreal expert. He has been living in Montreal for over 15 years. He is passionate about sharing his love for Montreal and some local tips with our readers.