Is Quebec City Expensive to Visit: 6 Ways to Save Money
6 ways to save money when visiting Quebec City on a tight budget.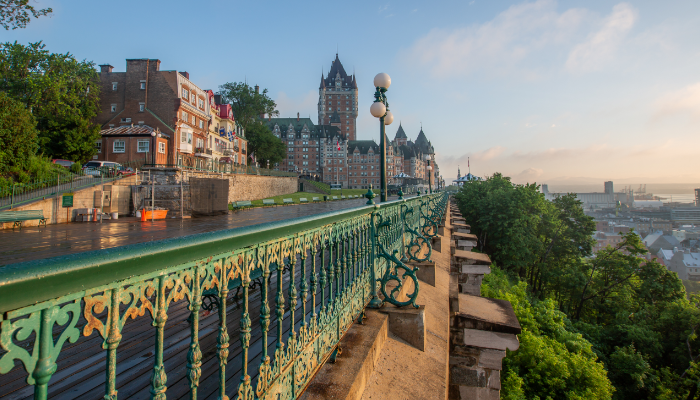 Disclosure: Some posts on this site contain affiliate links. Read our full disclosure.
Are you wondering if Quebec City is expensive to visit? As a local I can tell you that IT DOES NOT HAVE TO BE!
Quebec City is often overlooked as a tourist destination in favor of Montreal, its larger and more well-known neighbor. However, Quebec City has plenty to offer visitors, including an Old Town that has been designated a UNESCO World Heritage Site, and plenty of history and culture to explore.
Best of all, Quebec City is less expensive to visit than you might think. Here are six reasons why.
Is Quebec City Expensive to Visit? How to Keep Your Trip Inexpensive.
Use Quebec City's Affordable Public Transport
Some think that it is expensive to commute to tourist attractions in Quebec City, but it is not the case. We have bus routes for most major tourist attractions, and bus tickets are cheap.
Bus prices in Quebec City:
An adult fare is $3.50
Up to 3 children aged 6–11 can travel for free when accompanied by an adult
A 1-day pass for one adult is $9.00
A 5 consecutive days pass for one adult is $31.50
The full fare schedule is available on the RTC website here.
Here are a few examples of tourist destinations accessible by bus:
Old Quebec (routes 800, 801, or 11)
Chateau Frontenac (route 11)
Musée national des beaux arts (routes 25, 800 or 801)
Aquarium of Quebec (route 13 and 25, followed by a 10-15 minutes' walk downhill)
It is fair to say that the public transport options in Quebec City are otherwise limited: we don't have any urban subway or train line. But our buses are reliable all year round, and it takes a very significant snowfall to stop them.
Eat out Where You Won't Need to Tip
Non-Canadian tourists find that eating out in Quebec is expensive. That's because they often get a shocking surprise when they see their restaurant bill: menu prices in Quebec are exclusive of tax and tip.
It is indeed customary in Quebec to tip 15% of the pre-tax price of your food bill. And tax itself is another 15%. So altogether, tax and tip add up to about 30% of the prices you see on a menu (about 15% each).
The number one thing you can do to avoid expensive meals in Quebec is to avoid putting yourself in a situation where a tip is expected. So, here's what you need to need to know:
Tip is not expected in food courts
Tips is not expected at fast-food chains (for example at McDonald's and Subway)
Tip is not expected in venues where there is no table service (for example, at Tim Hortons)
A lower tip is expected for deliveries than for table service.
Tip is not expected for takeout.
Find An Affordable Place to Stay in Quebec City
Quebec City has beautiful high-end hotels that are perfectly located in the old town and cost a fortune. But you're not visiting Quebec to stay indoors, and I can assure you that there are affordable places to stay in Quebec.
You may want to look at the following in order to reduce your accommodation bill:
Hotels located on or near Boulevard Laurier and Route de l'Église are more affordable than Old Quebec venues. Those hotels are conveniently located steps away from the two most popular high-frequency bus routes (800 and 801) in the city.
Airbnb: again, expand your search area into Sainte-Foy rather than limiting yourself to the Old Quebec area.
Hostels: there are some hostels with good reviews in and near the old town.
Couchsurfing is another option if you're happy to share an apartment and potentially sleep on a couch.
Add Free Activities to Your Itinerary
Free activities are the best kind, especially when they're in a new city. If you're looking for some things to do in Quebec City that won't cost you a thing, you have plenty of options.
These include walking the streets of the old town, local markets, free outdoor ice-skating rinks, free cycling paths, bush walks, festivals, shopping, etc.
Consider that The Exchange Rate Might Play in Your Favor
For as long as I've been an adult, I have complained about the US exchange rate. Our Canadian dollar is worth less than the American dollar and that means our neighbors across the border benefit from the exchange rate.
For as long as the euro has existed, I have been annoyed about the euro exchange rate. So the same holds for you dear friends from across the Atlantic.
Don't Spend a Fortune on Winter Clothes
Some tourists overthink what they need to buy to visit Quebec during winter and as a result, they find that Quebec is an expensive place to visit.
I am from Quebec City, however, I currently live in Australia. When I visit Quebec with my toddler, I always need to buy brand-new winter clothes for her. She's in that phase where she outgrows her snow suit year after year. Yet, I always manage to dress her for cheap.
Adults and children alike can find affordable clothes to visit Quebec during winter at Canadian Tire, on the Facebook marketplace, at Armee du salut, etc. Check out my tips on visiting Quebec during winter for the full list.
If you're one of those people that wonder "is Quebec City expensive to visit", I hope I've convinced you that you don't need to be rich to visit us. Quebec City is a beautiful, historic city that can be enjoyed on a budget. With plenty of free activities, cheap public transportation, and options to avoid large food bills, you'll find that traveling to Quebec City is not as expensive as you might have originally thought.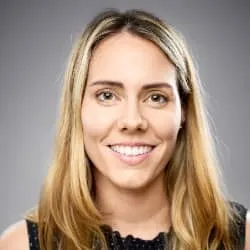 About the Author
Anne was born and raised in Quebec City. She is our resident expert for the city of Quebec and other popular regional destinations such as Charlevoix and Gaspésie. Having travelled to every corner of the province with her children, she is also our expert for family related topics on Quebec Wonders.