Best Family Hotels in Quebec City: More Than Just a Bed
Learn what makes an accommodation family-friendly and scroll through our selection of the best family-friendly hotels in Quebec City.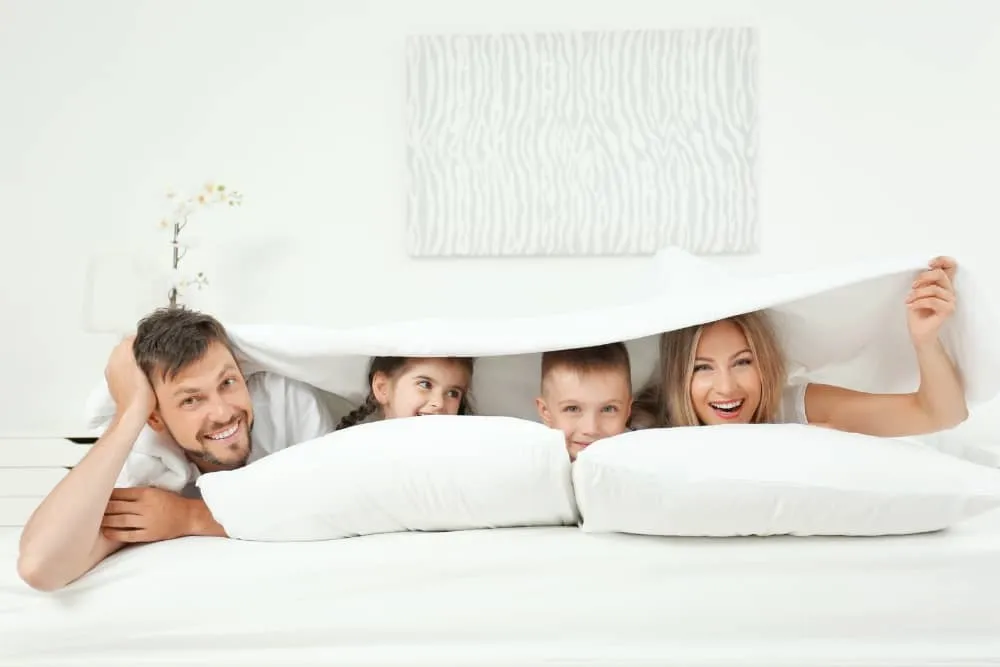 Disclosure: Some posts on this site contain affiliate links. Read our full disclosure.
Quebec City is a great place to travel year round, but let's be honest – traveling with children can be a stressful time. From deciding when to go, what family hotels in Quebec City to stay in, and whether to drive or fly, traveling with children is a task many of us often try to avoid, particularly when our children are younger.
All that aside, traveling can be one of the best ways to make memories with your children, so let us make it easier for you with our top family hotels in Quebec City to stay this year.
How We Choose the Best Family Hotels in Quebec City
Before we get any further, you're probably sitting there wondering how we choose the best hotels, and it's a fair question. As parents, we understand what it's like to try and find a hotel or apartment where you'll have everything you need available, whether that be amenities for the kids entertainment or somewhere to comfortably feed your baby in the middle of the night.
There's five key areas we personally look at when choosing accommodation anywhere in Canada, or across the world:
Enough Space for Play
No one wants to be cramped into a tiny little hotel room, trying to entertain the kids early in the morning. Hotels where we can book spacious rooms, separate living and bedroom spaces and rooms where children's bedding can be folded up and placed out of the way to create a play space rate highly on our requirements.
Family Amenities (Onsite fun)
While you may have a planned itinerary, having a space where the family can let off some additional energy is important. Pools, playgrounds, games rooms, tennis courts and so on are a great advantage when booking accommodation.
Elevator (or a Ground Floor Room)
No one wants to be climbing flights of stairs with tired children. As parents, we generally prefer hotels with an elevator. If no elevator, a good family hotel needs to have a good number of ground floor rooms.
Portacot or Extra Bed Available
To be considered a family hotel, the venue needs to offer parents the ability to rent a portacot or request an additional fold out bed. This is important particularly when traveling with a baby or additional children.
Kitchen Essentials
Booking a hotel with a mini-fridge, kettle, toaster and microwave as a minimum is important when traveling with children.
Best Quebec City Family Hotels
Best Family Hotel Near the Airport : Hotel Must
Best with Cachet in Old Quebec : La Maison Kent
Best Family Suite in Old Quebec : Palace Royal
Best Family Hotel in St-Roch Neighborhood : Les Lofts St-Roch
Best Family Hotel Outside the Old Town : L'Hotel Quebec and Hotel Plaza Quebec
Best with Adjoining Rooms in Old Town : Hilton Quebec
Best All-Inclusive Ski Resort for Families : Club Med Quebec Charlevoix
The Old Town is a must visit when staying in Quebec – it is a designated UNESCO World Heritage site, and with its 400 year old architecture still standing, it forms the historic and cultural heart of Quebec City. But it can be hard to decide where to stay with children.
Let's get started on our best children-family hotel picks in Quebec City.
Best Family Hotel Near Quebec City Airport
Hotel Must
If you have an early flight or a late arrival at Québec City Jean Lesage International Airport, Hotel Must has some great family friendly options.
Let's start with the rooms. Hotel Must has rooms available for up to 8 people, with various layouts including separate bedrooms and studio style apartments. If you're only staying for the night, both the Trendy Suite and Trendy Studio for 6 come with a fridge, microwave, sink and coffee maker and will make a good budget option..
If you are staying more than one night however, we do recommend choosing the kitchenette rooms which come with fridge, freezer, stove, microwave, cutlery, cooking basics and a coffee maker.
Hotel Must is also home to the Carie Factory – an amusement arcade with more than 40 arcade games for all ages, making this the perfect place to burn some energy off the kids before hopping on your flight. There's also an indoor pool and a gym.
How does a free continental breakfast sound? As part of your stay with Hotel Must, you'll receive a free continental breakfast for every guest with a range of breads, cereals, eggs and beverages. Family friendly hint: dine before 8.30am to beat the rush.
Hotel has a self-service laundromat ($), elevators and a baby crib ($) rental service.
Best Quebec City Family Room with Cachet
La Maison Kent
Location: Old Quebec, walking distance to Chateau Frontenac and Dufferin Terrace (more photos here)
Are you considering a long stay in Quebec City? La Maison Kent is a great place to base yourself when exploring the region. This mid-17th Century building offers suites and a penthouse to guests, but it is important to note – there is no lift, so if you are traveling with a young child and stroller, ask for a ground floor room. There is also no parking on site.
La Maison Kent is a little different to a standard hotel, and is closer to an AirBNB style stay, although there is someone on site during the day. It is also more a self-contained style property with housekeeping on demand at a fee.
If you are traveling with older children, the penthouse is a great choice. Accommodating six guests, this apartment is on the top floor, and features a fully equipped kitchen. The Superior Family Suite is located on the ground floor and can accommodate four guests and features a kitchenette with fridge, microwave, toaster, crockery and cutlery. There is an option for a free cot and high chair for infants which you will need to book in advance.
La Maison Kent also has three newly constructed apartments which are perfect for families. Apartment 100 is suitable for six people and you'll get a full kitchen.
Best Family Stay in St-Roch Neighborhood
Les Lofts St-Roch
St-Roch neighborhood is one of the oldest neighborhoods located outside of the original city walls. It is a diverse neighborhood where you'll find plenty of cafes, restaurants, shops and the green Jean-Paul-L'Allier garden.
Les Lofts St-Roch is an apartment hotel, just a short walk from everything you could need, including the province's most popular toy shop, Benjo (which we absolutely recommend a stop in by the way).
This is not an apartment option for larger families, with rooms maxing out at five guests. The big benefit is that it doesn't matter which apartment you choose, because each one comes with a full kitchen, including refrigerator, oven, cooktop, and coffee machine, while they also come with a washing machine and tumble dryer.
Both two bedroom apartments are on ground floor level making them a great option for those traveling with younger children, and there is plenty of room inside the apartments for children to play on rest days.
Being that Les Lofts St-Roch is an apartment style hotel, you don't have all the facilities inside the accommodation, however close by, you have major attractions such as Quebec City's Old town and access to all the vibrant St-Roch restaurants and pubs.
Best Family Hotel Outside the Old Town
L'Hotel Quebec
L'Hotel Quebec places you around a 20 minute drive outside of Quebec City's Old Town, but it gives you a great base to explore all Quebec City has to offer. It's an even shorter drive to the Quebec City Aquarium.
Word of warning: you may not feel like you're in Canada when you stay at L'Hotel Quebec. The indoor tropical garden will whisk you away, and with all the amenities you may just feel like you're on a tropical island.
This hotel is suited for those who do want a little space in the room during the day for the kids to play. Room options include two and three queen bed rooms, with many of the queen beds being Murphy Beds. This means you can fold them away during the day to become a three seater sofa or a dining table for 4.
We do of course recommend rooms with kitchenettes to allow you to cook an easy meal or snack for everyone. Only rooms with kitchenette have a microwaves, but microwaves are available to all on every floor (near the ice machine).
While of course we do recommend getting out and exploring, you may find it hard to drag everyone away from the hotel. There's an arcade and air hockey area open 24 hours, a seven story playground, board games, ping pong table, pool, playroom, and activities galore for the kids to get involved in.
The restaurant is open all day, and there's even a kids breakfast and dinner menu with a buffet available on weekends.
L'Hotel Quebec has elevators, self-service laundromat ($), and baby cribs ($) and playpens ($) available to rent. You can also borrow board games at the reception desk.
Hotel Plaza Quebec
Located about a 20 minute drive from Old Town, Hotel Plaza Quebec is great for bigger families that don't wish to stay in the more busy and louder children-friendly L'Hotel Quebec.
The Loft Apartments can accommodate up to 13 people across a range of bedding styles, and contain kitchenettes, with two of the rooms coming with a cot and change table as a standard feature.
The pool, spa, playrooms and movie projection room open from 8am, with light shows, magic shows and musical performances making their way onto the entertainment schedule regularly. The hotel features an indoor garden pool, and with the Victorian contemporary architecture, this is one hotel you're going to love staying at.
Le Cafe du Passant is a great option for families with fresh pastries, sandwiches, coffee, healthy snacks and desserts available all day, while Ginger Restaurant has a small kids menu, however you may like to consider a babysitter for the night and treating yourself to a night out.
L'Hotel Quebec offers self-service laundromat ($), elevators, and baby cribs are available to rent ($).
Best Family Suite in Old Quebec
Palace Royal
If you want to stay in the heart of Quebec City, or close to it, Palace Royal is the spot.
Just 150 meters from the city's Historic District, Parliament Hill and close to major summer and winter festivals, Palace Royal has it all. And in winter, you're just a short walk from Place D'Youville, a large urban space that turns into one of the most beautiful outdoor ice rinks in Quebec.
While Palace Royal does make it onto our top hotels to stay at, it is a good one for those who prefer to be out and about. The Family Suite can sleep six, however the kitchenette is quite basic with just a microwave and refrigerator.
The Restaurant Beffroi Steak House has a great kids menu, including steak and salmon, while the breakfast buffet is free for under 2 year olds.
While there aren't a lot of activities on site for the kids, you are close to so many attractions – rue St-Jean, Porte St-Louis, cycling and rollerblading tracks, skating rink in winter, shops and markets, and there is a RTC bus station at the front door of the hotel. Have a chat with the hotel caretaker and see what's happening during your stay.
There are elevators, baby playpens and cribs available for rent ($) and self-service laundromat ($).
Best Family Hotel with Adjoining Rooms
Hilton Quebec
We may not often consider the Hilton as a family friendly hotel, however in Quebec, the Hilton is conveniently located and can offer connecting rooms subject to availability.
When choosing rooms here, it is important to keep an eye on the varying kitchen facilities. The guest rooms tend to only offer tea and coffee making facilities and a mini refrigerator, while the suites often have kitchenettes as well as tea and coffee making facilities. The suites do offer a bit more floor space which makes it easier for the kids to have a small play area.
While there is only a heated outdoor roof pool, there are plenty of sights nearby, including Plains of Abraham, one of the most important and prestigious city parks, and home to a range of activities and historical sites.
The on-site restaurant offers breakfast daily, while you can get a snack from the Grab and Go, or relax around the pool with a drink.
The Hilton Quebec is an accessible hotel, with a range of amenities accessible to those in a wheelchair, or those with hearing or seeing disabilities.
Best Quebec City All Inclusive Resort to Ski
Club Med Quebec Charlevoix
Location: Petite-Rivière-Saint-François
Located about an hour out of the center of Quebec City, if you're looking for a winter family resorts for families, Club Med Quebec Charlevoix is the place to bed. There is a wide range of activities throughout the year, with skiing in winter and hiking in summer being the main attractions.
A stay at Club Med Quebec Charlevoix is an all-inclusive holiday, which means, depending on the season you visit, there are ski passes and classes, children's clubs (for 4 – 17 year olds), food, snacks, and entertainment included in your stay.
Let's get to the rooms. Each room can accommodate up to three people, however with interconnecting rooms, this extends to six people. These are family friendly rooms, with a baby cot available to pre-book, mini fridge and tea and coffee making facilities. For smaller families, the superior family room offers two bedrooms, with single beds in one room. There is a laundry service available at an additional cost.
For the under 3's, there is a baby feeding and equipment room packed with everything you need, an outdoor play area and on demand childcare services. For the 4 – 10 year olds, Mini Club Med offers a range of activities, Club Med Passworld offers age appropriate activities. Across all ages, there are a number of family friendly activities and events to get involved in.
While traveling with children can be difficult, taking the time to organize a stay in one of the best family hotels in Quebec City, and familiarizing yourself with a range of activities available can make your holiday much more enjoyable.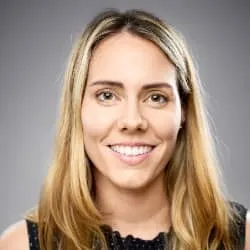 About the Author
Anne was born and raised in Quebec City. She is our resident expert for the city of Quebec and other popular regional destinations such as Charlevoix and Gaspésie. Having travelled to every corner of the province with her children, she is also our expert for family related topics on Quebec Wonders.