Truly Welcoming Dog-Friendly Hotels in Quebec City
The best dog-friendly hotels in Old Quebec City and nearby areas.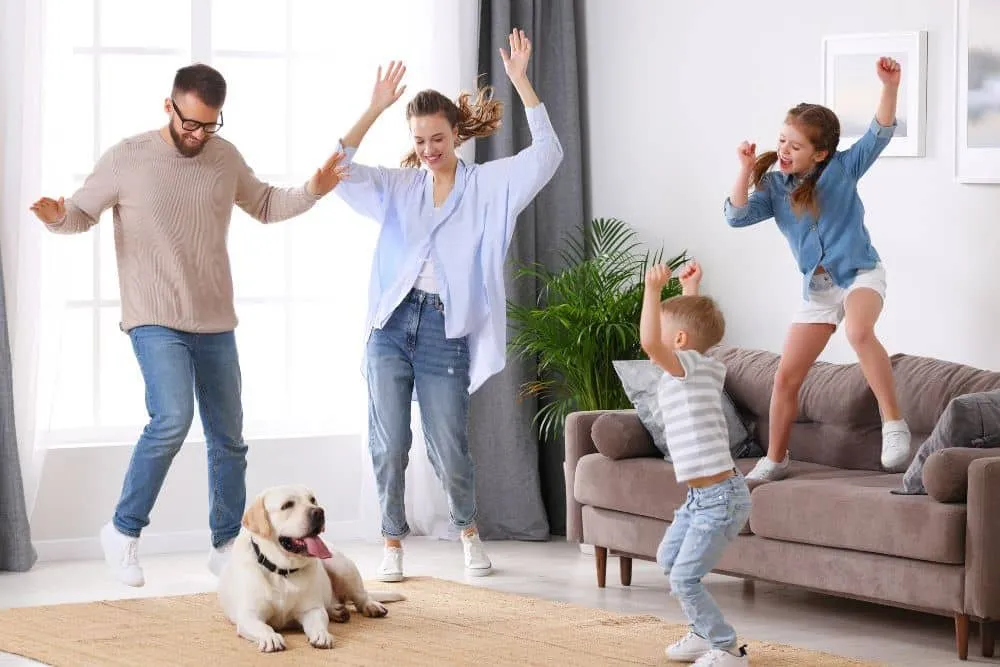 Disclosure: Some posts on this site contain affiliate links. Read our full disclosure.
We know how difficult it can be to find a hotel when traveling with your dog. There are a lot of things to consider and research, as you're going to want to choose a hotel that is not only comfy and convenient for you – but one where your dog is genuinely welcome by the hotel staff and not frowned upon by other guests. That's why we wrote this list of the best dog-friendly hotels in Quebec, Canada.
We've looked through the so-called pet-friendly hotels in Quebec City and singled out the best accommodations that allow dogs in Quebec City. Read on and let us know if you have a comment or a review of these hotels so we can update the list as time goes on (we want it to remain the best available list of pet-friendly accommodations in Quebec City).
Before we go on to the list, here are the main things we looked at when ranking dog-friendly hotels in Quebec.
Things to Consider About Dog-Friendly Hotels in Quebec
Can Your Dog Be Left Unattended?
My top priority is always to determine whether my dog can be safely left alone in our hotel room and if this is the sole permissible area for pets within the hotel. This is especially vital when we have plans to attend events like concerts, guided tours, or dining at dog-restricted restaurants. It's crucial to find a hotel that, at the very least, permits us to leave our furry friend unattended in the room.
Is Your Dog Welcome Elsewhere in the Hotel?
I wouldn't call pet-friendly a hotel that only allows my dog in the bedroom, hidden from sight. In fact, I will truly only pick a hotel stay over an Airbnb stay if the hotel goes the extra mile by allowing my dog to join me in common areas like the lobby, restaurant, and bar.
The Importance of Green Spaces and Room Placement
I never underestimate the importance of the hotel's proximity to green areas and its location in a safe neighborhood.
Here's a good tip ; it's also wise to consider the specific placement of your room within the hotel. We recommend selecting a room on the ground floor or a lower floor, especially if you are traveling with a puppy or an older dog. This choice allows for easier access in and out of the hotel.
Other Restrictions
It's worth noting that certain hotels may impose restrictions based on the number of pets, specific breeds, or weight limits, so it's essential to read on to learn about the pet policies of any so-called dog-friendly hotel in Quebec City.
Free Stuff and Extra Charges
The last thing I want to bring to your attention is that some hotels offer dog beds and water bowls for your dog. Some also give them free treats – usually available at the reception. I make sure to check (and double check) the extra charges incurred by my stay with my dog so as to avoid any hidden fees.
Before Getting Here
Before your departure, ensure you've packed your pet's essentials, including their bed, food bowl, food supply, and waste disposal bags. In winter, be extra careful packing proper outdoor gear for your dog if you think he or she needs it. Additionally, research the dog-friendly activities and restaurants in the vicinity of your hotel.
Where to Stay in Quebec City
In doing research for pet-friendly hotels in Quebec I discovered that Quebec City actually has quite a good number of vacation rentals that are pet friendly in Quebec City.
If you're a tourist visiting Quebec City with your dog, the best area to stay is the Old Town of Quebec City as it is where most of the touristic attractions are. In terms of hotel stays, prices are highest right in the center of town near Dufferin Terrasse, Petit Champlain, etc. The St-Roch area is cheaper as it is further away from the Old Quebec historical landmarks.
Continue reading for our list of the top dog-friendly hotels in Quebec, Canada.
Budget Pet-Friendly Accommodation in Quebec City
I haven't come across any truly budget-friendly AND dog-friendly hotels right in the center of the Old Quebec. For budget options, I recommend staying in the St-Roch area. Quartier St-Roch is a 15-30 minutes walk away from all the main attractions of the Old Town.
Places des Arts / Art's Place by Hébergements DCL
Although not a hotel, renting an apartment might be a good option for you and your dog if you want the freedom of leaving him unattended while you explore the Old Quebec. There is no mandatory minimum stay at this property and no surcharge for pets.
This vacation rental is walking distance from the beautiful Parc Gilles-Lamontagne and Parc Victoria making it an ideal addition on this list of dog-friendly hotels in Quebec, Canada.
Pet-Friendly Motel in Quebec City
Best Western Premier Aristocrate
There aren't many motels in Old Quebec itself, but you will find plenty of them in Sainte-Foy and near the airport. My recommendation, if you're coming with dogs, is the Best Western Aristocrate.
Best Western Premier Aristocrate is a dog-friendly motel located in Quebec City. It is located in Sainte-Foy near the Quebec Aquarium, a great location if you have a car. It has a pool, an excellent restaurant on site and there are a few other restaurant options nearby. All of their pet-friendly rooms are on the ground floor.
Mid-Range Dog-Friendly Hotels in Old Quebec
Best Western Plus City Centre/Centre-Ville (Saint-Roch)
I'm always very thrilled when I find a hotel that allows my dog to be left in the room unattended. It's a great freedom for me as I enjoy thoroughly visiting when I travel. My research found that this hotel allows two dogs of up to 80 lbs each to stay for a small fee per night. Pets are permitted everywhere, except for in the pool area.
Treats and waste bags are provided free of charge, and the staff even gives you a map of the green spaces located around the hotel. This is definitely an excellent entry to our list of best places to stay in Quebec, Quebec for dog owners.
Royal William Ascend Collection (Saint-Roch)
I like that this hotel is located in the beautiful Saint-Roch neighborhood of Quebec City. It accommodates one dog weighing up to 70 lbs in specially designated rooms, with a small fee per night. Dogs can't be left alone in the room, but if that is no issue for you, its proximity to a large green space certainly warrants its presence on this list of pet-friendly hotels in Quebec, Canada.
Hotel Le Germain (Old Quebec)
My research confirms that Hotel Le Germain would be delighted to welcome your pet of any size, but you can only bring one dog. There is a small fixed fee for the entire duration of your stay.
Guests with pets will be accommodated in rooms located on the third floor – which makes it a great addition to this list as it's always more fun when all travellers with dogs are on the same floor. This hotel has an elevator. It's important to note that pets should not be left unattended in the room.
There's a park close by for your dog to take their breaks and the staff will offer you complimentary snacks to the great pleasure of your companion.
Luxury Hotels That Allow Dogs in Quebec City
Hotel Champlain (Old Quebec)
Hotel Champlain allows two pets of any size for a small fee per night. What I like about this hotel is that well-behaved pets may be left in the room unattended if a cell phone number is provided at the front desk. This is perfect if you want to go visit local attractions like the Parliament or go to a restaurant that doesn't allow dogs. There is also a park across the street from the hotel.
Fairmount Le Chateau Frontenac Hotel (Old Quebec)
Fairmont Le Chateau Frontenac Hotel accommodates up to two pets of any size, with a reasonable supplementary fee per night. Guests are kindly asked not to leave their pets unattended in the rooms. Upon check-in, dogs are greeted with a complimentary bowl and a cozy blanket.
While the hotel does not have dedicated green spaces on its premises, there are nearby parks within walking distance for your pet's convenience. For instance, there are several green areas along Dufferin Terrace and you'll be walking distance to one of my favourite hilltop lookouts in the Old Quebec, Pierre-Dugua-De Mons Terrace.
The reason this hotel is on this list is that it is by far the most iconic hotel in Quebec. It's an incredibly beautiful building, world famous, and a bona-fide celebrity hotspot. Its proximity to many historical landmarks makes it a good addition to our list of dog-friendly hotels in Quebec, Canada.
The fact that your dog can't be left alone in the room might be restricting, or not, depending on many factors. If this is no issue for you, I strongly suggest this hotel.
Hotel 71 by Preferred Hotels & Resorts (Old Quebec)
Another addition that I find makes a perfect entry into this list is Hotel 71. Guests are simply raving about this dog-friendly hotel in Quebec City. The hotel is close to a big green space just on the edge of the Saint-Lawrence River and is located in the beautiful Lower Town area of Old Quebec. It's one of my top recommendations for people who visit Quebec City in one day due to its central location.
Hotel 71 by Preferred Hotels & Resorts welcomes one dog up to 70 lbs in designated rooms for a small additional fee per night. Dogs may not be left unattended in rooms. This hotel's positive reviews, beautiful locations, and free bowls and pet pillows for your companion are the reasons I've included this hotel in our list of best places to stay in Quebec City.
Conclusion
I know how important it is to feel welcome when you are checking into a hotel, especially when you have your dog with you. It is very encouraging to know that so many places in Quebec City (and their staff) are enthusiastic about welcoming dogs.
Please let me know how your trip goes, so I can keep this list of best places to stay in Quebec City with dogs current and useful for fellow travelers!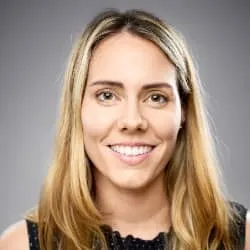 About the Author
Anne was born and raised in Quebec City. She is our resident expert for the city of Quebec and other popular regional destinations such as Charlevoix and Gaspésie. Having travelled to every corner of the province with her children, she is also our expert for family related topics on Quebec Wonders.