Top 12 Day Trips From Quebec City [my 2023 Selection]
Here are the best day trips from Quebec City for nature, adventure, relaxation and activity lovers.
Disclosure: Some posts on this site contain affiliate links. Read our full disclosure.
Once you've checked out the main Quebec City attractions, it's time to venture beyond the boundaries of the Old Town and experience some of the BEST DAY TRIPS FROM QUEBEC CITY!
Our favourites includes the natural wonders of Montmorency Falls, Quebec's wild side at Zoo Miller, the village life in Baie-Saint-Paul and outdoor activities at Lake Beauport. Keep your Quebecois discoveries going with these (and many more) incredible day trips from Quebec City.
Station Duchesnay & Lake Saint Joseph
Interested in day trips from Quebec City with a focus on the great outdoors? Station Touristique Duchesnay offers plenty to do on the shores of the pristine Lake Saint Joseph.
Traverse over 25 km of hiking trails to encounter local wildlife and fauna. Then, cool down with lakeside fun at Station Duchesnay. Go swimming, canoeing, paddleboarding, kayaking, and more. When temperatures drop and the lake freezes over, ice fishing and snowshoeing are classic options.
Thrill seekers can rise above the lake and forest with the Treetop Adventures ropes course and ziplines. Whatever you choose is sure to be a great time in nature!
Parc de la Chute-Montmorency
Montmorency Falls is one of the most popular day trips from Quebec City. You'll encounter the majestic 83-metre-tall waterfall and a host of activities.
Hop into a cable car, or trek along the hiking route and wooden staircases to get up close and personal with Montmorency. Cross the suspension bridge above the falls with spectacular views of the water roaring below. If you dare, strap in and take the 300-metre zip line by the falls.
In wintertime, go ice climbing up the 120-metre ice wall or snowshoe through the snowy landscape with the frozen falls as your backdrop.
Cap Tourmente
Scope out one of the best day trips from Quebec City for bird-watching enthusiasts at Cap Tourmente. This National Wildlife Area is a haven for over 180 species of birds. Grab your binoculars and prepare to view incredible migratory birds, ducks, geese, birds of prey, and warblers, to name a few!
There's a chance you'll spot an at-risk bobolink or peregrine falcon, soaring above the forests and marshes. If you time your visit during the spring, you may witness the spectacle of the snow goose migration.
Note that the hiking trails are closed during the winter.
Tadoussac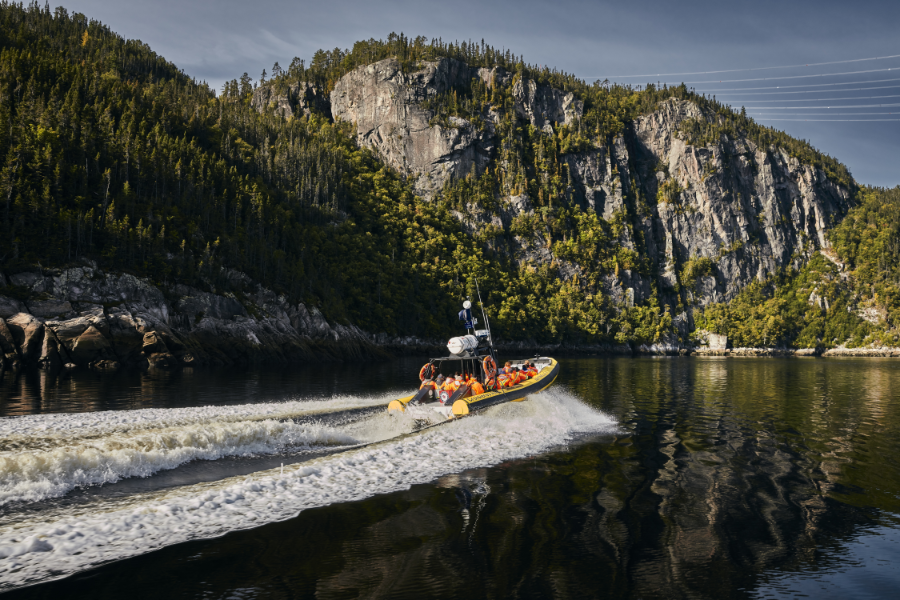 While in Quebec, don't miss out on the incredible whale watching in Tadoussac. Take a 1-day road trip from Quebec City and be face to face with beautiful belugas, humpbacks, blue, fin and mink whales.
Most tours follow the Côte-Nord whale route from Tadoussac to Saguenay Fjord. Choose a larger boat to comfortably appreciate the beautiful marine mammals or a smaller zodiac speedboat or kayak for an exhilarating chance to get up close and personal with them while they blow, tail-slap, and flip.
While planning your day trip from Quebec City, keep in mind that summer is the prime time for whale watching in Quebec.
Lake Beauport Region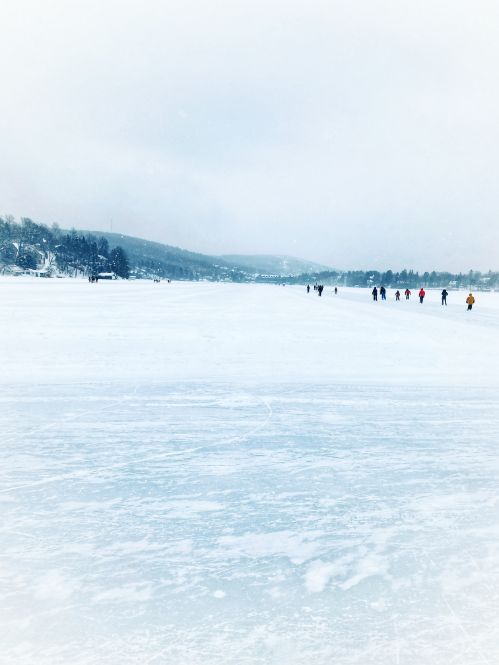 Lake Beauport qualifies as one of the best places to go near Quebec City for outdoor events in the winter and fall. It's famous for dog sledding, skiing, and water sports. Here, you'll find a mix of laid-back sightseeing and fast-paced fun.
Mountain biking enthusiasts will want to head straight for Sentiers du Moulin, with 64 km of intense trails to tackle.
Or, take it easy with leaf peeping in the Laurentian Mountains at Station Touristique Lac Beauport. The yellows and reds of the fall time foliage are awe-inspiring against the pure blue lake. Go swimming or bass fishing in warmer weather, and try out some ice fishing and pond hockey when the lake freezes.
Discover 33 slopes and an alpine hiking trail at Le Relais de Ski Lac-Beauport. Then save some time for a dog sledding experience. A magical snowy atmosphere and cute dogs, what more can you ask for an excursion around Quebec City?
Charlevoix Region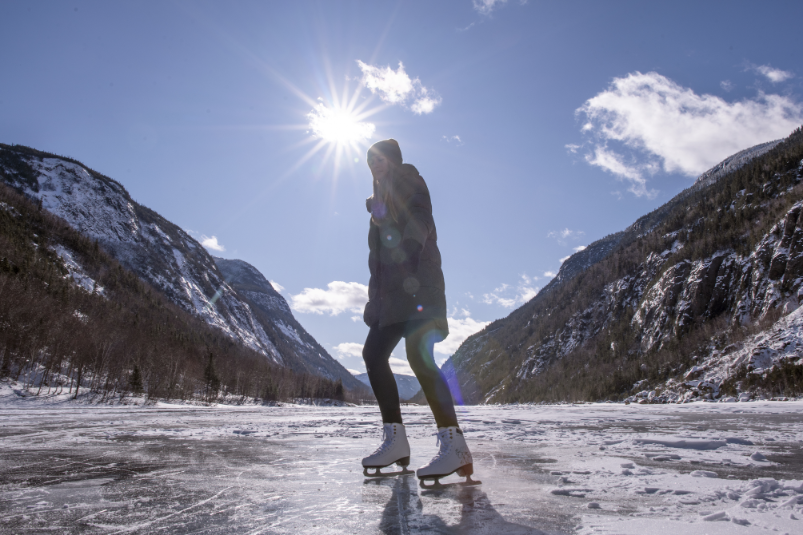 The Charlevoix Region is a top pick for day trips from Quebec City among locals, so you know it's got to be good! Different areas of this winter wonderland offer every winter sport imaginable, from skiing to skating, snowmobiling to snowshoeing.
Charlevoix offers several different mountains and natural wonders to choose from.
Petite-Riviere-Saint-Francois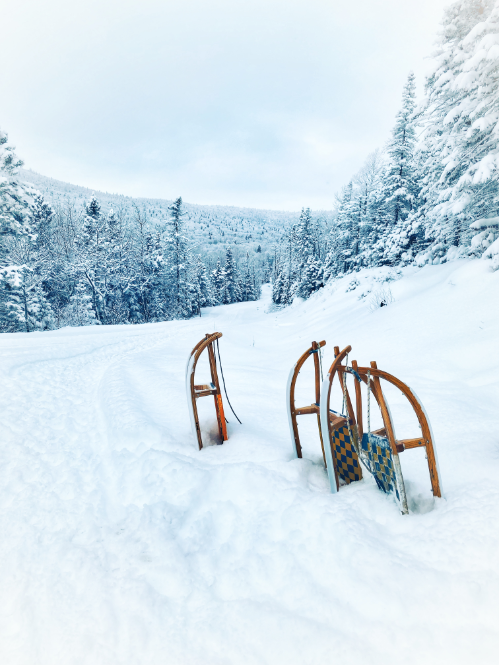 Partake in seasonal excursions like dog-sledding or canyoning at Sentier des Caps de Charlevoix. Enjoy a peaceful gondola ride up Le Massif, then plunge down the mountain on your skis towards the Saint Lawrence River.
One of the most fun winter activity to do in Quebec is the luge trail at Le Massif. Get ready for twists and turns on the 7.5 km luge track. The target audience is an adult crowd, this is definitely not for young children. Hold on tight and race down the iconic slopes!
Parc National des Hautes-Gorges-de-la-Rivière-Malbaie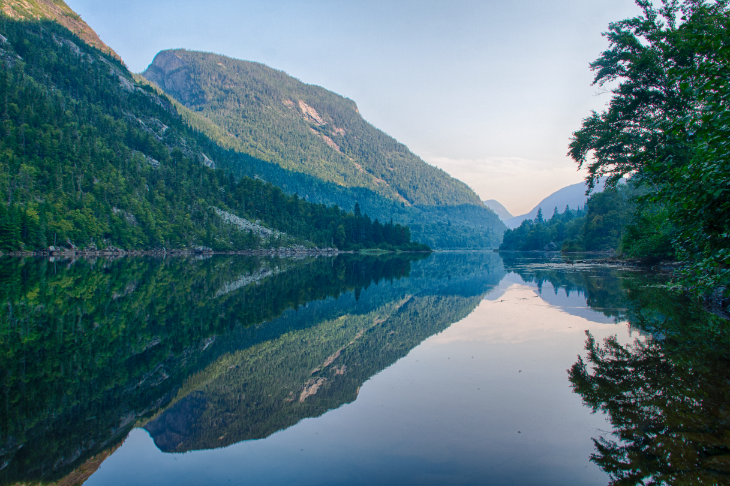 Immerse yourself at the base of Vallée des Glaces and look up at the breathtaking snow-topped cliffs on either side. Snowshoe, Nordic ski, bike, or walk across the ice valley. You could even try some ice climbing at certain spots.
Advanced hikers in the area during warmer months can trek the 10.4 km of Acropole des Draveurs to the summit. As mentioned in my article on the best Quebec national parks, that is my favourite hike in Charlevoix. Take in sweeping views of the Malbaie River Valley, spotted yellow in the autumn and lush and green in summer.
Grosse Île Historic Site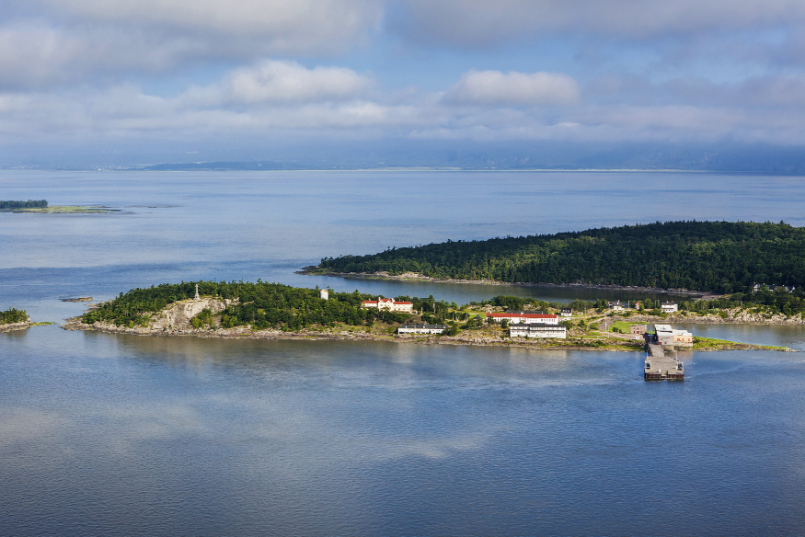 Learn more about the heritage of the region at Grosse Île Historic Site, one of the most interesting day trip from Quebec City. Engross yourself in history dating back to 1832, when this island was the main Port of Quebec for immigrants arriving.
Transport yourself back in time as you undergo a mock medical inspection as the immigrants would have. Learn about smallpox in the Red Room of Lazaretto. Take the trolley around the island, mosey through the hiking trails, and pay homage to the Irish immigrants at the monuments.
When planning your visit, bear in mind this site is open from May to October. More information here.
Wendake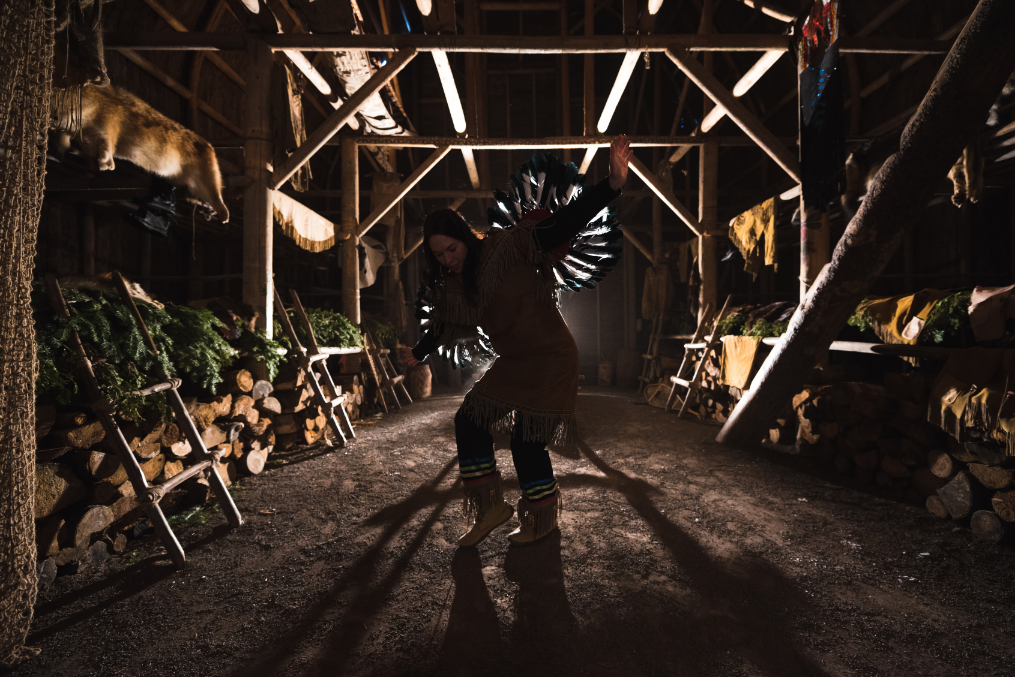 Although Quebec is most known for its French-Canadian culture, the history of the aboriginal people who call this land home cannot be forgotten. Celebrate the beautiful traditions and customs of the Huron-Wendat Nation with a day trip from Quebec City to Wendake.
Stop by the Musée Huron Wendat to delve into the history of the Huron people. Look through exhibits of rare artifacts, and join performances in the longhouse by men and women of the First Nations.
Visit the Huron Traditional Site to learn about their culture through jewelry and craft-making workshops, legends told by tribe members, and checking out teepees, long houses, and a drying houses. In the evening, join a Pow Wow ceremony complete with dancing, music, and traditional food.
Baie-St-Paul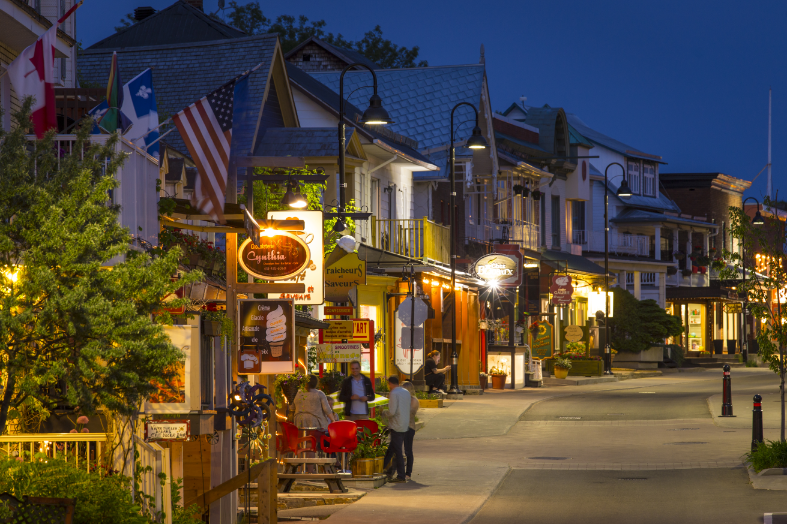 With more than 350 years of history, Baie Saint Paul is among the best of day trips from Quebec City to soak in local culture.
Explore the charming town, wandering Saint-Jean-Baptiste Street, and popping into art galleries and local boutiques and shops. Then, browse international and local artists' masterpieces in the Musée d'Art Contemporain.
Foodie will find their bliss at Baie Saint Paul's cafes and bistros. Cheese gourmands will especially be delighter to take a tour at the Économusé du Fromage. Learn how the artisanal cheese is made, and taste the fresh fromage!
Zoo Miller
Zoo Miller is among the best places to visit around Quebec City for families with young children in the summer months. Youngsters will be delighted to meet over 200 North American and exotic animals.
Feed the ponies, then greet the Grey Wolves, caribou, Siberian Tigers, lions, Asian otters, and many more furry friends. This zoo doubles as a rehabilitation center, so rest assured that the habitats are well-kept and the animals are happy.
Village Vacances Valcartier
Hunting for year-round activities the whole family will enjoy? Look no further than Village Vacances Valcartier, one of the most fun places to visit near Quebec City.
Shoot down over 30 water slides, float along the lazy river, and bob around in the wave pool. Visiting in the winter? No problem! Bora Parc boasts 14 indoor waterslides as well.
In colder seasons, zip down the snow tubing hills, then bundle up and visit the Hotel de Glace. Enjoy the whimsical winter wonderland ice hotel, sipping drinks from ice glasses served at the ice bar.
Aquarium du Quebec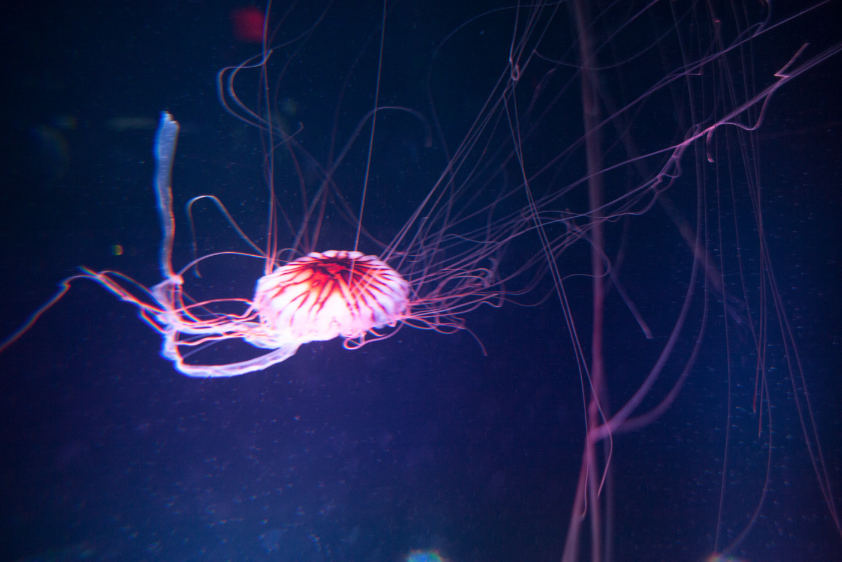 Looking for places to visit from Quebec City that make for a quick day trip? The Aquarium de Quebec is a lovely pick! Dive into a world of over 10,000 varieties of aquatic species and mammals.
Curious kiddos can feel starfish and stingrays in the touch tanks, and giggle at the silly seals and polar bears playing in the snow. Gaze around the Awesome Ocean tunnel in awe, watching the sea creatures swim around and above you. The Aquarium of Quebec is an immersive experience to remember.
Don't Miss Out on The places to visit outside quebec city
Dig into Quebecois culture past the city limits with these day trips from Quebec City. With so much to see and do nearby, there's something for everyone. From zip lines to bird watching, watersports to dog sledding, there's something for everyone. Use this guide to choose the best day trips to make the most out of your Quebec travels!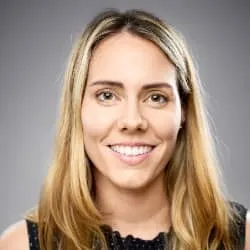 About the Author
Anne was born and raised in Quebec City. She is our resident expert for the city of Quebec and other popular regional destinations such as Charlevoix and Gaspésie. Having travelled to every corner of the province with her children, she is also our expert for family related topics on Quebec Wonders.