The 15 Best Spas in Montreal (including Downtown Montreal Spas)
Montreal boasts a plethora of high-quality spas. Here are the best spas in Montreal to have a relaxing moment and / or get a well-deserved massage.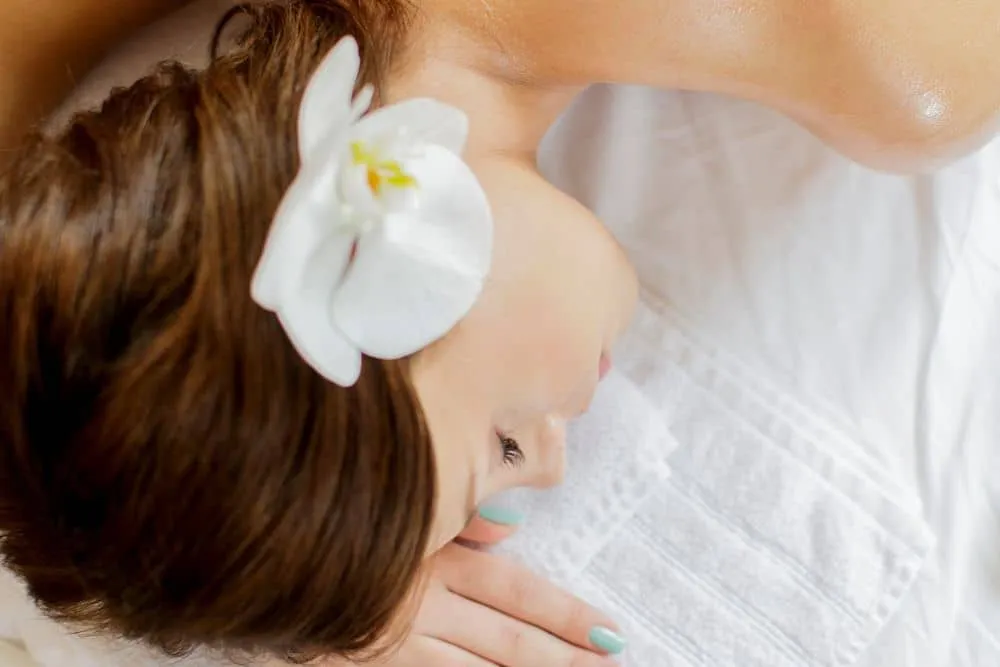 Disclosure: Some posts on this site contain affiliate links. Read our full disclosure.
While a spa day may not be able to solve all of your problems, it can certainly help in making you feel relaxed, calm and rejuvenated. When you need a break from the chaotic business of your day-to-day or you're looking to indulge on a Montreal vacation, treat yourself to the ultimate personal pampering session with a trip to one of the best spas in Montreal.
When it comes to the top spas in Montreal, there is no shortage of hot spots to visit. Montreal is home to a wide range of unique, beautiful and luxurious spas that offer top-of-the-line services. From serene Nordic baths to refreshing body treatments, you will undoubtedly find the perfect treatment for you at one of the 15 best spas in Montreal.
Related: If you happen to be vacationing in Quebec City as well, check out my post on the best spas in Quebec City and its surrounds.
Best Spas in Old Montreal
1. Bota Bota
With one of the most unique locations, Bota Bota is a spa you need to add to your Montreal bucket list. Located on a historic river ferry in Montreal's Old Port, Bota Bota is a hidden gem downtown and my pick for the best spa in Montreal for couples.
The "floating spa" (in more ways than one) features outdoor heated pools, a dry sauna, steam baths, cold baths and hanging hammocks for unwinding and relaxing. Bring your partner and indulge in one of the spa's many treatments including body massages, hydrating facials and peel treatments. Complete your day date with a meal at the onsite restaurant, La Traversée, which specializes in seasonal Quebecois produce.
2. Avie Spa & Coiffure
Avie Spa is nestled in the heart of the charming Old Montreal district inside the luxurious Marriott SpringHill Suites. I think Avie Spa is the best massage spa in Montreal as its offerings are extensive. Take your pick from massages like deep tissue, hot stone, Swedish, Indian Head and lymphatic drainage.
But you can also pamper yourself with the various facial and body treatments that the spa has to offer. If you prefer aesthetic treatments, boost your beauty routine with a mani and pedi, or refresh your hair at the onsite salon. If you don't want to take my word for it, Avie Spa has been repeatedly rated the best spa in Montreal by TripAdvisor customers from 2020 to 2023.
3. Rainspa
Rainspa is one of Montreal's hottest wellness destinations, located in the Hotel Place d'Armes in Old Montreal. Fortunately, this is just a short walk from downtown. Spa-goers can pick from specially curated massages including the Traveller Care treatment or the smoothing Rhassoul body wrap to beauty and aesthetic treatments. The spa also has a Hammam room. The hot and humid steam treatment – with a calming eucalyptus scent – is designed to ease muscle pain, clear airways, improve blood circulation and eliminate body toxins. Can you handle the heat?
4. Scandinave Spa Vieux-Montreal
Known as Montreal's iconic thermal spa destination, the Scandinave spa is the perfect getaway to enjoy a digital detox and indulge in a rejuvenating meditation session. The spa's signature practice is a hot and cold thermal treatment. It's a wellness cycle, where you spend 15 minutes in a hot dry sauna to lower blood pressure and release toxins, followed by a 30-second cold plunge to release muscle tension. Then you finish with a 15-minute meditative relaxation session. With this kind of experience waiting for you, this is most definitely the best Nordic spa in Montreal and a must-visit.
5. Spa William Gray
As the name suggests, this spa is located in Old Montreal in Hotel William Gray, a historical boutique hotel. Spa William Gray is the definition of a serene oasis in the middle of the bustling city. In one of the many plush private treatment rooms, you can indulge in a classic massage, a refreshing facial treatment and many other services that will revitalize your mind and body. The spa also features a Himalayan salt room, a herbal sauna and a restorative thermal circuit that releases toxins from the body and improves your immunity.
Best Spas in Downtown Montreal
Downtown is what we like to call the cultural hub of Montreal, with arts and culture festivals, buzzing bars and boutique shopping galore. If you're searching for an escape from the chaotic city but don't want to venture out too far, these are the best spas in downtown Montreal.
6. Spa St. James
Located in the iconic and luxurious Ritz-Carlton hotel in downtown Montreal, this spa is the go-to for those looking for an unforgettable high-end experience. Enjoy the elegant and serene atmosphere of Spa St. James and its 12 spacious treatment rooms. They include waterfalls, a serene relaxation lounge with fireplaces and a salon that offers a wide range of beauty treatments.
This spa has it all, from high-performance face care treatments to pre-natal and body contouring massages. It's guaranteed to have a rejuvenating wellness experience that suits your needs.
Best Spas in Montreal (Outside Old Montreal / Downtown)
There is no shortage of luxurious and quaint spas worth a visit near and around Montreal, so here are my top recommendations:
7. Strom Spa
This tranquil spa is known for its remote atmosphere, which makes you feel far away from the buzz of the city. Located on Iles-des-Soeurs, Strom Spa is surrounded by towering trees and bubbling water that give you the sense of being nestled in the heart of the calm wilderness.
Strom Spa is the best spa near Montreal because it truly has something for everyone. This includes thermal baths, steam baths, saunas and waterfalls. Plus, the pristine relaxation areas with fireplaces help you disconnect from technology and noise and lean into the sounds of nature. Pamper yourself and upgrade your beauty routine with a luxe mani and pedi. You can also opt to take a class at the yoga studio for a relaxing meditation and body stretch session.
8. Spa Ovarium
Just a 20-minute drive from downtown Montreal, this quiet spa provides guests with unique, deep relaxation practices that will revitalize your body and leave you feeling refreshed. Spa Ovarium offers a variety of carefully curated treatments including the NeuroSpa treatment.
This involves lying in a zero-gravity bed that emits vibrations that aim to fully relax your body and mind in just 30 minutes. The deep state of relaxation you reach helps relieve stress and calm anxieties. The perfect compliment? A massage or a flotation bath experience. Float in the water and enjoy the many health and wellness benefits of sensory deprivation.
9. Spa Centrale Parc
Situated in the heart of Montreal's Plateau neighbourhood is Spa Centrale Parc. This charming spa allows you to take a true break from your busy schedule. Leave your worries and stress behind and indulge in one of the many therapeutic treatments the spa has to offer.
Spa Centrale Parc boasts the use of high-quality biodegradable products, so you can rest assured that your skin will be in good hands. You can choose between classic treatments or something a little different, like therapeutic baths, sweet aromatherapy body scrubs and the cocooning facial. You'll leave feeling like a new person!
10. Spa Espace Nomad
Known as the top eco-friendly spa in Montreal, this spa provides guests with a dynamic and holistic healing experience. Spa Espace Nomad uses fresh high-quality products that are almost always organic and leave your skin feeling smooth and refreshed. Refresh your mind with one of the many therapeutic massages like deep tissue, Californian or a romantic couple's massage.
With a massage package like that, it's no surprise that this is known as one of the best spas in Montreal for couples. So book yourself and your partner in for a romantic wellness retreat to share. If you prefer beauty treatments, opt for an anti-aging facial, a hydrating body wrap, or a deluxe mani and pedi treatment.
11. Nubai Green Spa
A short drive from downtown Montreal, Nubai Green Spa is a hidden gem in the city. Looking for deep relaxation? Nubai Green Spa offers therapeutic massages, osteopathy healing services, private sauna infratherapy and other organic spa treatments including body exfoliation and thermal treatments. Give your skin a revitalizing glow with one of the spa's organic facial treatments for ultimate results.
12. Spa Escale Santé
You don't have to travel far from downtown to reach this intimate spa that's located in Montreal's Angus neighbourhood. Spa Escale Santé has an extensive range of facials and massages available. Take a plunge in one of the Nordic baths for the ultimate thermal experience and then unwind with a classic massage. 
Boost your beauty routine with a non-invasive facial treatment such as microdermabrasion, a facial peel or a hydrating mask. Alternatively, treat yourself to the ultimate experience and the Zen Glow Package. This includes a facial, Swedish massage, pedicure and Nordic bath access.
Best Spas Outside Montreal
If you don't mind travelling and have access to a car, there are many gorgeous spas just a short distance from the bustling city centre. These are the best spas around Montreal that'll provide you with the perfect relaxing getaway from the city.
13. Spa Le Finlandais
Located only a 40-minute drive from downtown Montreal, Spa Le Finlandais is the place to be. Personally, I think this is the best spa outside Montreal because it allows you to travel without leaving Quebec. You can visit the Icelandic hot pool, hop on over to the Indonesian infinity pool next, choose between the Japanese and Viking saunas or opt for the Scandinavian barrel instead.
Unwind and let go of your stress and worries in the relaxation area surrounded by peaceful nature. Alternatively, cozy up in the Himalayan lounge for some comfortable and peaceful alone time.
14. SkySpa Quartier Dix30 Brossard
Enjoy a multi-sensory wellness experience within the city at the SkySpa Quartier. It's located on the outskirts of Montreal on the open-air rooftop terrace of the Dix30 Centre. This is the best spa around Montreal open year-round where winter just makes things more fun!
Here, guests can enjoy the relaxing California baths while soaking up the stunning views of the city. The urban spa features body and beauty treatments, massages and thermotherapy. For the ultimate experience, jump between the dry sauna or steam bath and the Nordic waterfall to rejuvenate your body from head to toe. After such a reinvigorating day, relax at the onsite bistro afterward.
15. L'Absolu Spa
L'Absolu Spa aims to offer its customers peace and serenity. Less than a 30-minute drive from downtown Montreal, the spa provides a uniquely relaxing experience that will give you the ultimate sense of calm. From floating baths and Finnish saunas to a variety of healing massage therapies, there are plenty of services for you to indulge in at L'Absolu Spa for the perfect wellness retreat.
As you can see, Montreal may be a buzzing cultural hub, but there are plenty of spas to escape to. Relax at one of the most luxurious and best spas in Montreal and enjoy a little indulgence. You've earned it!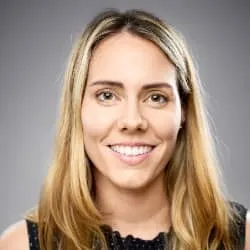 About the Author
Anne was born and raised in Quebec City. She is our resident expert for the city of Quebec and other popular regional destinations such as Charlevoix and Gaspésie. Having travelled to every corner of the province with her children, she is also our expert for family related topics on Quebec Wonders.