Baby Road Trip Essentials You Need on Your Next Adventure
Worried you might be missing something on your packing list? Get road-trip ready with these baby road trip essentials.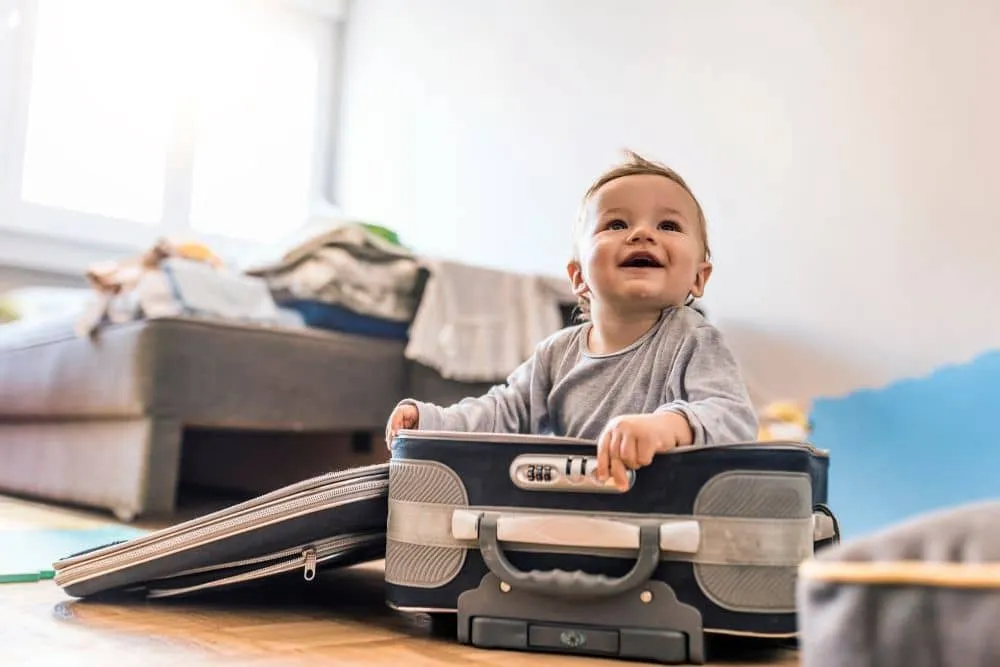 Disclosure: Some posts on this site contain affiliate links. Read our full disclosure.
As a parent, one of the most important aspects of planning road trips is ensuring that we have all the baby road trip essentials with us. Everything will be a lot easier is we keep our little ones comfortable, safe, and happy throughout the journey.
This task may seem daunting and requires a lot of preparation along the way, but it is crucial as the preparation will lead to a smoother vacation. In this article, we will explore the baby essentials for a road trip and highlight the key items to consider for a stress-free trip with your kids.
Alright, let's get right into it. Here is our list of baby road trip essentials:
Baby Road Trip Essentials
Travel Stroller
A compact stroller comes in handy for road trips as there's often lots to pack into the boot of your car. One that doesn't take up much space is the TernX travel stroller. It is a compact luggage that turns into a stroller in a matter of seconds. Talk about space saving in the car. All you need to do is bring one item instead of two.
Sippy Cup
A sippy cup is a spill-proof drinking container designed for your kids to use on their own whenever they are thirsty and learning how to properly grip their cups. This is a nice baby essential to help promote independence at a young age.
Books and Toys
Bring some books and toys to keep your little ones busy and occupied in the car.
Diapers
Make sure to bring enough diapers. Having more supply is better than running out while on a trip.
Baby Wipes
Babies are fond of touching things that they come in contact with. Bring some hypoallergenic baby wipes to wipe away any dirt on your baby's skin as well as sanitizing high touch areas.
Rash Cream
When your little one's skin gets irritated, rashes may appear. Be prepared and bring some diaper rash cream with you in case required during your vacation.
Wet Bags
You can use your wet bags to store your dirty clothes and shoes. In case you do not have access to a bin to dispose spoiled diapers, you can use a wet bag to contain the diaper and throw it away once you come across a trash can.
Travel Cot
Bringing a travel cot provides your little one with their personal space to sleep and rest. This is definitely considered an important baby travel essential to bring with you on your trip.
Baby Blanket
Many babies have a comforter or a baby blanket they are used to. Bring their baby blanket along to keep them warm. Their baby blanket also provides them with a sense of familiarity.
Baby Monitor
A baby monitor makes it easy for you to keep an eye on your little one. You can easily hear them when they are awake. At the same time, while your baby sleeps, you can regularly check on them without entering the room.
White Noise Machine
A white noise machine blocks out background noises in the house. Having the machine on while your baby is sleeping can help provide a better sleeping environment for your baby. This baby essential definitely comes in handy especially in a foreign environment.
You can bring it during your travels and set it up in your hotel room. This will help your baby sleep faster.
Baby Carrier
A baby carrier is a handy baby gear that allows you to care for your baby and keep your hands free at the same time. Having the little ones in baby carriers makes it easy for you to explore cities or unbeaten paths.
Car Seat
The portability and weight of an infant car seat are important especially during your vacation. When traveling, a car seat secures your child in place and keeps them safe whilst in the car. In Canada, you are required to have a car seat for your baby. Hence, it is important to have a car seat listed in your baby packing list.
If the car seat is too bulky to pack, consider renting one.
Portable Travel High Chair
Your little one can have their own seating option during their meals instead of carrying them or putting them on your lap while eating. A portable travel high chair can keep your baby secured and safe.
Spill Proof Snack Cup
Just like the sippy cups, these types of containers are designed to minimize spillage when used by your babies. It contains a tight-fitting lid that is sealed when closed to ensure that it will not create any mess.
Multi-Compartment Snack Container
A multi-compartment snack container is a versatile accessory that can be added to your packing list. It is great for organizing a variety of snacks in separate compartments to ensure that they are not mixed altogether.
Snacks and Baby Pouches
It is great to have snacks and food pouches to keep your kids full and happy. These food pouches are easy to store and pack. They are often lifesavers especially on longer road trips.
Formula
Do not forget to include your baby's formula as part of their travel essentials. Always pack more than enough for the entire duration of your family vacation. You never want to be shopping around only to realise you may not be able to buy the same type of formula during your trip.
Bottles and Cleaning Tablet
Bottles are also considered essentials for your baby when you are on a trip. Bring along cleaning tablets that easily dissolve in water for cleaning and sterilizing.
Medical Kit
Always be ready and prepared. Bring a medical kit just in case of emergency.
Do not forget to include common medications like pain relief and cold and flu tablets. Some other items to bring in your kit include band-aids and antiseptics in case of accidents or cuts.
Sunscreen
Traveling in a car often takes a few hours and depending on the time of the day, can be quite sunny. Bring and apply some sunscreen to keep everyone safe from sunburn.
For more information on non-toxic sunscreen, read here.
Nasal Aspirator
If you are experiencing issues removing mucus from your baby's nose, a nasal aspirator can help with congestion and breathing.
Extra Clothes
Bring a set of extra baby clothes that are easily accessible from the car. You never know when your little one decides to do a poonami or they may vomit due to motion sickness. It is always better to be ready and prepared anywhere you go, especially if you are traveling with a baby.
Final Words
Having a baby does not mean you have to stop traveling. In fact, going on a road trip together is fun and fulfilling. Check out these amazing activities with your little one. Enjoy and create unforgettable memories together.
About the Author
Hoe Ping Lo
I am an international design award winner, entrepreneur and a mother of 2. Traveling is my passion. As a work from home mom, and co-founder of TernX, I'm on a mission to simplify family travel by making airport travel with kids a whole lot easier. Since its founding, TernX has earned five international awards for its innovative design and commitment to excellence in the travel industry. You can learn about our innovative suitcase stroller at TernX.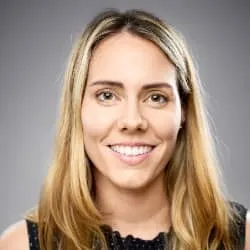 About the Author
Anne was born and raised in Quebec City. She is our resident expert for the city of Quebec and other popular regional destinations such as Charlevoix and Gaspésie. Having travelled to every corner of the province with her children, she is also our expert for family related topics on Quebec Wonders.