Welcome to Quebec Wonders, your free online travel guide to one of the most beautiful provinces in Canada: Quebec. We are a team of passionate travel journalists, and our goal is to help you plan the trip of a lifetime. Quebec Wonders is filled with helpful information and insider tips to make your trip to Quebec seamless and unforgettable.
Anne Rodrigue-Beaudoin
Founder and Content Manager
Anne Rodrigue-Beaudoin
Founder and Content Manager
Anne is the founder and manager of Quebec Wonders. She was born and raised in Quebec City. After graduating from Université Laval, Anne moved to Montreal for work and she later on pursued a career opportunity in Sydney, Australia.
As an expat, Anne is now experiencing the province anew every time she visits. Moving away has only deepened her appreciation for Quebec's appeal as a tourist spot, but also brought to light the need for better in-depth content for tourists. She started Quebec Wonders to provide tourists, from backpackers to families traveling with children, with the resources they need to plan their visit to the Belle Province.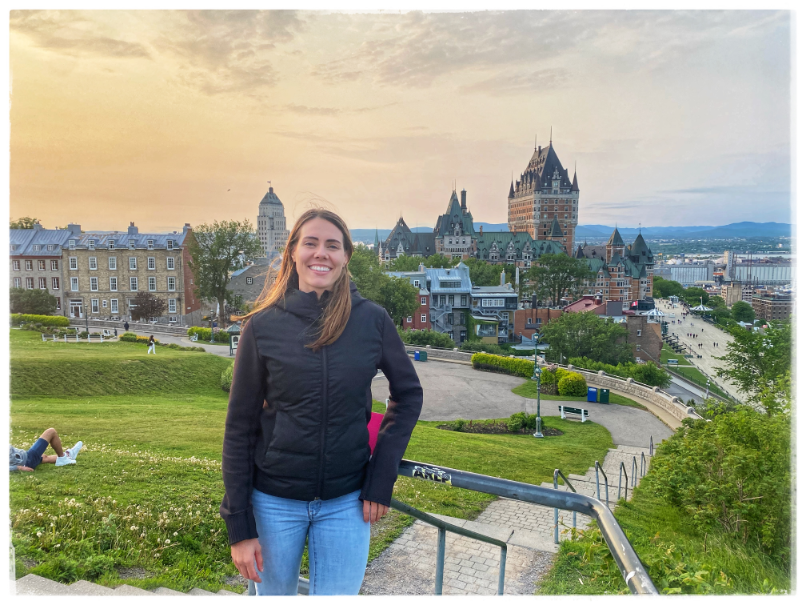 Hayley is the solo travel blogger behind Hayley on Holiday. She's been writing about her travels online since 2013, when she left Australia for a working holiday in Canada and then proceeded to travel to over 40 countries. Her travel writing can be found on websites like Lonely Planet, Culture Trip and Royal Caribbean Cruises.
Joshua Marc Seguin
Author (Our Montreal Expert)
Joshua Mark Seguin
Author (Our Montreal Expert)
Joshua Marc Seguin has been living in Montreal for 15 years. He loves to write about his city and share all the cool and exciting places and things to do there. He's passionate about sharing his love for Montreal, and years of experience as a local, with his readers.
Our Mission
We believe that planning a trip should be fun and as effortless as possible. Our mission is to provide travelers with all the information they need to make their trip to Quebec an unforgettable experience. We want to help you find the best activities and attractions that fit your interests, and we want you to feel prepared for your trip.
Families have a special place in our hearts. We know it's hard work to simply pack our bags without forgetting anything, so we want to take the stress of planning kids-friendly itineraries off your shoulders.
If you have any comments, questions, or suggestions for future articles, please contact us!
Get in Touch
If you can't find the information you need in my articles, or if you have questions or topic ideas please contact us and we'll be happy to get you the information you need.